Vapers Digest 10th July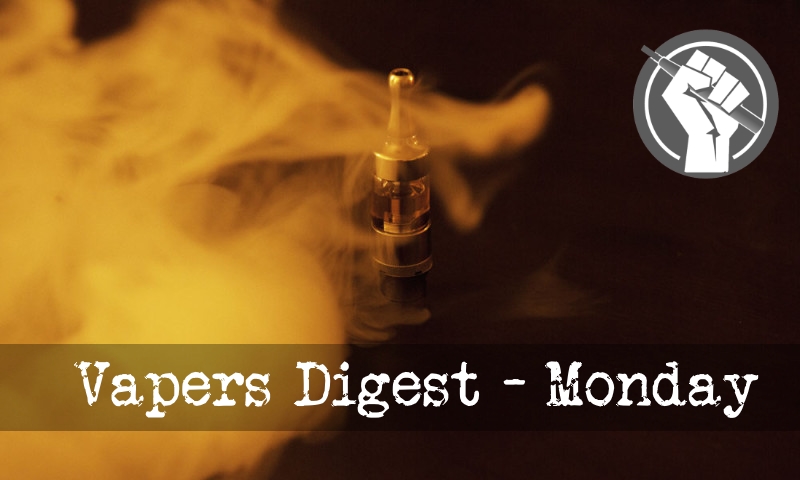 Monday's News at a glance:
FDA proposes NNN standard for smokeless tobacco – Study from Spain confirms effectivity of e-cigarettes – Up to 66% improvement in respiratory symptoms – Toxicology and "the chains" in American football – An Interview With Terry Walker – Why Is Deborah Arnott Paid More Than Theresa May? – Can vapers & big tobacco team up  – Industry grapples with cloudy rules – Vaping In The News – July 2nd – July 8th – Legislators still attack vaping – Vaping helps fight obesity – E-cigarette sellers busted in Hat Yai – Nicotine Science and Policy Daily Digest
FDA proposes NNN standard for smokeless tobacco
Clive Bates, The Counterfactual
Just looking for our submission to FDA's consultation? Here it is: Submission by Clive Bates & David Sweanor – PDF

But carry on below for some discussion and explanation of the chart.

Standards, good but… Normally, I'd be in favour of regulators setting standards for things they are regulating – standard-setting is a transparent approach that means everyone knows what they have to do, the supply chain can gear up, consumers know what they are getting, and there is no nonsense about changing the rules or not even disclosing what the rules are.  But… three qualifiers to this cheery endorsement of standards: 
Diane Caruana, Vaping Post
A Spanish vapers association, Anesvap has released data which confirms what other countless studies have shown. The three main findings were that contrary to what many sources, such as the previous US Surgeon General, have claimed, vaping does not act as a gateway to smoking in young adults, that vaping is not as addictive as smoking, and also that it dramatically reduces smoking rates.
---

---
Up to 66% improvement in respiratory symptoms
A UK vaping study focuses on confirming or debunking previous claims made by other scientific agencies that e-cigs can increase vulnerabilities to respiratory infections. According to lead co-author Peter Hajek of the Queen Mary University of London, the data indicates that smokers might actually see vast improvements in respiratory symptoms by as much as 66% simply by switching to vaping.
Toxicology and "the chains" in American football
Carl V. Phillips, Anti-THR Lies
Those of you who read my series on fatal flaws in FDA's proposed rule about limiting the nitrosamine NNN in smokeless tobacco (and presumably anyone reading this quick little tangent read those important and carefully crafted posts) might have tripped up over an oddity from the third post in the series. I quoted this from FDA's proposed rule about how their key number, used for estimating the risk of cancer caused by some quantity of NNN, was calculated:
Neil Humber
Words like inspirational and amazing are bandied about a bit too often these days but once in a while not even those words are enough to give someone the credit they richly deserve.

And this is so very true in the case of Terry Walker who at 85-years-young has more get up and go than folks a third of his age.
---
---
Paid More Than Theresa May? – Frank Davis
I came across this yesterday on Guido:

Deborah Arnott, the fanatical £160,000-a-year chief executive of the taxpayer-funded pressure group Action on Smoking and Health (ASH), still has to continue justifying her taxpayer subsidy.

How much does Theresa May, the British Prime Minister, get? Answer:
Jim McDonald, Vaping 360
After the City of San Francisco passed an ordinance banning menthol cigarettes and flavored e-liquid, it looked like the whole Bay Area — and then probably the whole state of California — would fall like dominoes, one municipality after another passing similar laws.

But that may not happen — and if it doesn't, we'll have our old friend RJ Reynolds to thank. The corporation best known for Camel cigarettes is funding an effort to repeal the ban, and Reynolds is prepared to spend millions to get it done.
On FDA's Smokeless Tobacco Standards Rule
CASAA has submitted a comment via regulations.gov urging the FDA to withdraw its proposed rule regarding a product standard that would set an arbitrary and unreasonable level of N-Nitrosonornicotine in smokeless tobacco products. You can read the full comment below.

(A PDF version of our comment is available for download here.)

Comments on this rule will be accepted until 11:59 PM (EDT), Monday, July 10, 2017. If you have not already commented, we have provided an easy tool for you to use here.
Susan Krashinsky Robertson
It's not the kind of ad you'd expect to see at a junior hockey game.

But there it was at Toronto Patriots matches and featured prominently on the team's website last season: a promotion for Vapz.com – a company that sells cigarette-alternative vaping products.
---

---
Kevin Crowley,Vaping Links
Public Health's dishonesty about vaping, hurts youth ~ Psychological Distress ~ Vapers In Power ~ 69% e-cig tax defeated ~ Mental Health ~ Wound Science ~ Respiratory Improvement ~ THR4LIFE
Some state legislators are trying again to cripple the vaping market. They've revived last year's proposal to restrict the nicotine-bearing vapor produced by electronic "cigarettes" to just three flavors — tobacco, menthol or clove. In short, they want to ensure that vaping, the more healthful alternative to smoking tobacco, tastes like the cancer-causing habit it helps people overcome.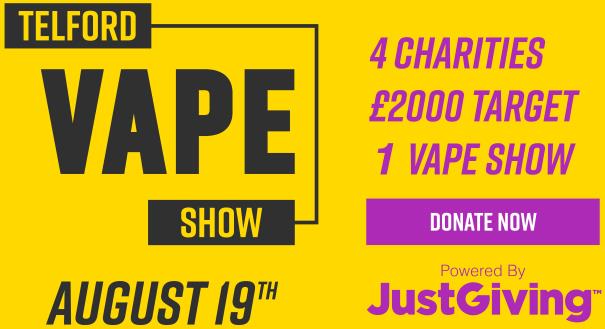 Say vaping helps fight obesity – Matt Rowland
One of the biggest fears of people who are trying to quit smoking is the possibility of packing on the pounds. In fact, statistics show that the average person who quits smoking tends to gain about eleven pounds during their first year. Meanwhile, as the popularity of smoking has diminished in recent years, new diagnoses of obesity are steadily on the rise.
Two Thais and two Malaysians were arrested and electronic cigarettes and smoking kits worth one million baht seized during a raid on two condominium units in Hat Yai on Saturday. Police raided the two condominium units in Hat Yai on Saturday.

Police raided the two rooms on the 12th floor of the luxury condominium on Pasawang Road in Hat Yai municipality following a tip-off that banned e-cigarettes…
Simon Clark
Love Island seems to have changed from when I watched it on ITV twelve years ago.

When it launched in 2005 it was called Celebrity Love Island and was presented by Patrick Kielty and Kelly Brook.
---
A look back at how things have moved on or otherwise….
Simon Thurlow – Midnight Musings
There is nothing quite as satisfying after a long day, or after tackling a particularly trying problem, or simply when relaxing with a pint of beer in the pub, as kicking back with a long relaxing vape. In years long past, I would have said the same about having a smoke. It too gave that long lasting relaxing vibe as I attempted to tune out and chill. But five years ago, I discovered vaping and changed my life….
Head Rambles
I received an email the other day from a company requesting a sponsored page. I get quite a few of them and my immediate reaction is to bin them. This is a little portal for my ramblings and is not some kind of fucking advertising hoarding.

The mail though was from an e-cigarette company and pointed specifically to one of my previous little rants, so at least they had the decency to read the site. They reckoned they could write something in my style….
James Curnow – CurnBlog
Ahead of its Australian premiere at the Melbourne Documentary Film Festival, I recently had the opportunity to see A Billion Lives, the documentary feature film debut of director, Aaron Biebert. The subject matter is likely to be controversial, and I must confess to having started writing this article on numerous occasions, looking for the best way to tackle the material. Let's start with a straight-up account of the film.
"A new era for tobacco harm reduction" – Diane Caruana – Vaping Post
A few days back, on the 6th of July, Public Health England, (PHE), with the collaboration of Cancer Research UK, (CRUK), held a National Symposium on e-cigarettes called "A new era for tobacco harm reduction".
---
Visit Nicotine Science & Policy for more News from around the World

---