Vapers Digest 10th August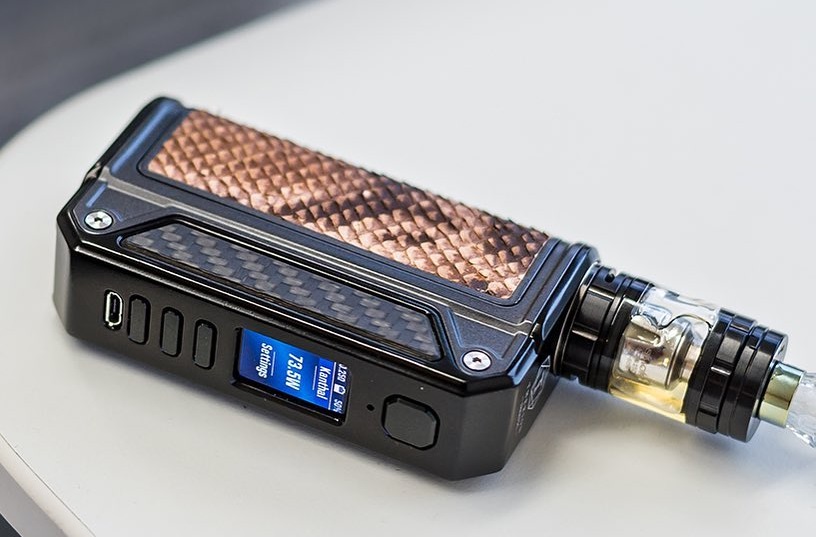 Thursday's News at a glance:
Boost for ban challenge – New vaping clampdown on London Midland trains – Electronic Cigarettes For Avoiding Relapse – Anti-Tobacco Groups Willing to Throw Away the Lives of Smokers to Promote Radical Ideology – E-cigarette Market estimated at USD 44.56 Billion by 2024 – E-Cig Regulations Are Anti-Science – Nicotine Science and Policy Daily Digest
Tobacco Reporter
The Swedish government has chosen not to provide written observations to the European Court of Justice (ECJ) in relation to a case being brought to overturn the EU ban on the sale of snus outside Sweden, according to a press note issued on Monday jointly by the International Network of Nicotine Consumer Organisations (INNCO) and the NNA Sweden.

The case (Case C-151/17) is being brought by Swedish Match, and the NNA UK has joined as an intervener, based on arguments related to consumers' human rights and the right to health.
Andrew Allison, The Freedom Association
An article in the Birmingham Mail states that London Midland has "launched a new campaign to stamp out anti-social behaviour and it could see passengers facing prosecution for breaking new railway by-laws. Commuters caught putting their feet on seats or vaping could end up in court."

It's time for Network Rail and all train operating companies, not just London Midland, to change their e-cigarette policies. As I understand it (and if I am wrong, I will happily make a correction) the existing railway byelaws do not cover e-cigarettes. Take a look for yourself.
---

---
Mawsley, Planet of the Vapes
Doctor Caitlin Notley made a presentation recently at the Global Forum for Nicotine (GFN), in Poland. She talked about the unique contribution of electronic cigarettes make to help avoiding a relapse back into smoking. She included coverage of consumer experiences of quitting, switching, dual using, and the occasional 'permissive lapse' on the path to maintaining abstinence.
---
---
Willing to Throw Away the Lives of Smokers to Promote Radical Ideology
Michael Siegel – The Rest of the Story
For months, I have been arguing that the major anti-tobacco groups in the United States have been waging a war against electronic cigarettes that is motivated not by a pure concern for the public's health, but by an ideological opposition to the idea that anyone could get pleasure from nicotine in whatever form — even if they are improving their health and saving their life.

Today, the American Thoracic Society (ATS) made it official….
---

---
The most anti-vaping city in the world?
I ask the question in the headline after just reading this in Crain's New York Business. New York City Council has just voted through a raft of anti-smoking and anti-vaping measures, the extent of which makes you wonder if New York is part of the free world or not.

Here is extract from the article I have just read:

" The package, which has the support of Mayor Bill de Blasio, will raise the price floor on a pack of cigarettes to $13 from $10.50, and smokeless tobacco and shisha packages to $17 from $8. Retailers that sell individual cigars would have to charge at least $8″.
Diane Caruana, Vaping Post
Market research and consulting organization, Hexa Research has issued a report estimating the growth of the e-cigarette industry. "The global e-cigarette market size was USD 7.1 billion in 2016 and is likely to observe considerable progress on account of rising consumer demand for resource efficient and eco-friendly products." reads the report.
"The global e-cigarette market size was USD 7.1 billion in 2016 and is likely to observe considerable progress on account of rising consumer demand for resource efficient and eco-friendly products."
Are Anti-Science – Alice B. Lloyd
When former New York City mayor Michael Bloomberg banned smoking in public parks, it made logical sense from a certain autocratic urban-beautification standpoint. Who wants tobacco smoke stinking up their stroll along the Lilac Walk? I grumbled at the time, but the prohibition, which was followed two years later by more anti-smoking measures, at least bore some semblance to reason. The same cannot be said for his successor's bouquet of punitive policy proposals, which combine a tax on tobacco with a cap on e-cigarette retailers in the five boroughs.
---
A look back at how things have moved on or otherwise….
Dave Dorn – The Sun Also Rises
In sweltering temperatures of 37 degrees Centigrade and higher, one occasionally begins to lose control over one's temper when discussing stuff. I'm not normally a firebrand, given to over the top responses to idiocy, but I came awfully close…

So, we're sat, as ever, beside the pool as the new intake to our little enclave arrives to take up positions on the sun beds….
Paul Barnes – Facts Do Matter
I would say that this is a break from the norm, but I'd be lying. You see, as vapers, ex-smokers and current smokers (and even never smokers to some extent) we all know that the tobacco control science is little more than bits of paper trying to justify disproportionate restrictions, taxes and even bans on the things we enjoy doing.
Dick Puddlecote
Having been busy, I only yesterday read an excellent article published by Carl Phillips on Friday. This section in particular is very well drawn on the subject of harm reduction (emphases mine).

This is what happens when you have a colossal state-funded machine which views life solely through the lens of health. Other pleasures and benefits in consuming the products in question are completely ignored….
---
Visit Nicotine Science & Policy for more News from around the World

---