Petition to the German Parliament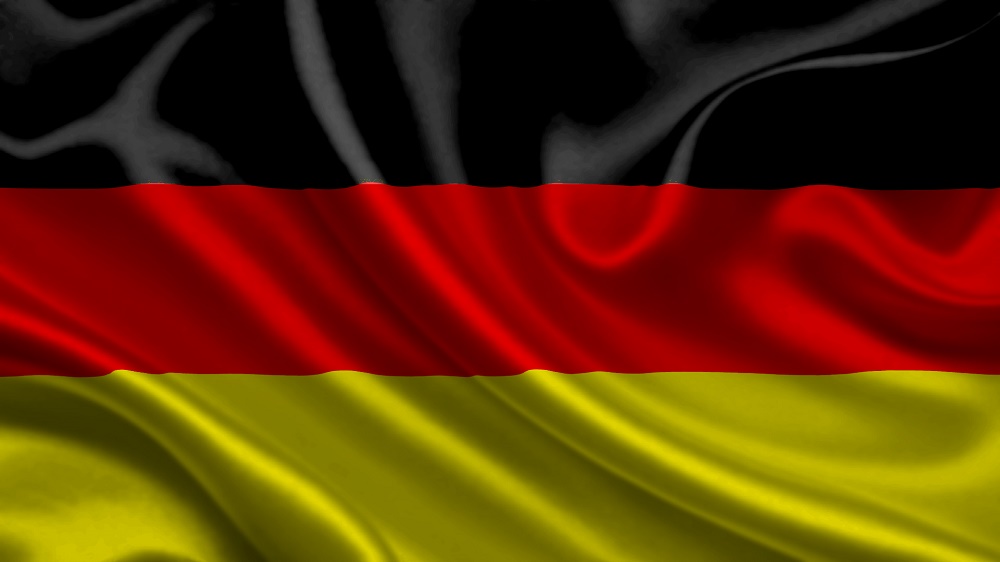 Important Update!
First petition now finally online:  "Don't implement Art 20 TPD!"
https://epetitionen.bundestag.de/petitionen/_2015/_10/_07/Petition_61453.nc.$$$.a.u.html
Deadline: 2016-01-20
Originally Posted on Facebook Reproduced here for easy access for Non-Facebook users
There are some petitions planned directly to the German Parliament ("Bundestag") that'll need international support. These are NOT the run-of-the-mill online petitions. They really have the potential to move something. Any petition that reaches the threshold of 50000 signatures within a month gets a chance to be presented personally in a open session of the Parliament. Unfortunately the chances of getting that much support from German vapers alone is a pipe dream.Fortunately, EVERYBODY may support such a petition. Actually, getting a lot of international support could cause quite a stir by itself, since that usually doesn't happen. So, even if we don't manage to jump that hurdle, chances are good that the politicians may finally notice that there is more to vaping than what the local ANTZ and their cronies tell them.This is the official site of the government. You need to register once before supporting parliamental petitions. After that supporting is just one click after logging in. They insist on real personal data. And more than the usual online petition. Fake data would only cause harm if found out. So, please, don't be too creative here.
This registration is a prerequisite for supporting petitions.
Registration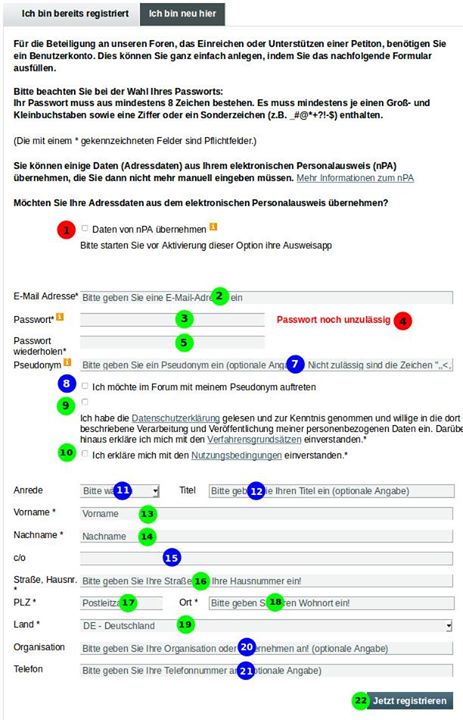 How to register to sign petitions at the official German Parliament (Bundestag) site.
https://epetitionen.bundestag.de/epet/registrieren.html
This is a part of their web site which they only offer in German. I'll describe the inputs:
1. Don't check this. This is only for german electronic id cards.
2. Your email address. This is also what you'll use to log in later
3. Chose a password. It must be at least 8 characters long and contain one upper case, one lower case letter, and one other (number or special character)
4. int that the password isn't acceptable yet.
5. Repeat the password
6. –
7. Optional: Your nickname. you can only choose it once. No changing later. Your real name is never shown publicly. It's either your nick or a generated numbered id that is shown.
8. Optional: Check this if you want (optional) posts in the forum to be signed with your nick (7). Unchecked they'll use that generated id.
9. Mandatory: Confirms that you have read data protection declaration and how your data are used. (links)
10. Mandatory: Confirms that you accept the terms of use (link)Now the address data. Please answer truthfully. Fakes would cast doubt on all signatures.
11. Select if you male (Herr) or female (Frau)
12. Optional: A title (Dr, Ph D, …)
13. Mandatory: First name
14. Mandatory: Last name
15. Optional: c/o
16. Mandatory: Street and number
17. Mandatory: numeric postal code
18. Mandatory: town
19. Mandatory: Select your country! (UK use "GB – Great Britain")
20. Optional: name of your organisation or company
21. Optional: phone number
22. Finish registration
If I remember correctly you'll then get a mail with a link to confirm you registration. If you want to translate this to other languages, you're welcome to use this screen shot. Please leave a link to your translation in the comments. or post it as comment, too.
A more compact version of this how-to as a FB-photo: https://www.facebook.com/photo.phpfbid=1646749115567021
En français: https://www.facebook.com/photo.php?fbid=534216663408655
Italian translation: http://sigmagazine.net/2015/09/12/petiz/
German site coordinating and organising these petitions:
http://e-wolke.de/inhalt/politik/projekt_petition_prodampf_2015.html
Signing
To sign a petition you just click on the link to the petition
https://epetitionen.bundestag.de/petitionen/_2015/_10/_07/Petition_61453.nc.$$$.a.u.html
and you'll see a screen like: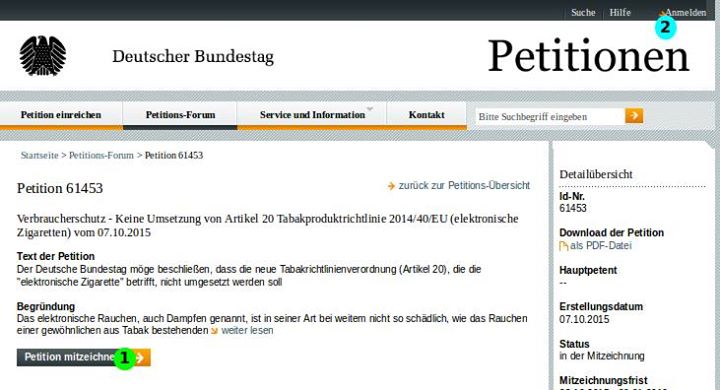 1. "Petition mitzeichnen" means: "Sign Petition". Click here to do it.
– If you aren't logged in, this will take you to the login screen.
– If you already are logged in this is all you need to do to sign.
– If it says "Mitzeichnung entfernen", then you already have signed this petition and clicking here will remove your signature again.
2. optional "Anmelden" means "login". This button is on every page. It also takes you to a slightly different login screen. When it says "Abmelden" it means you already are logged in and you may log out here.
Login
When you clicked on "Petition mitzeichnen" you'll usually see this screen: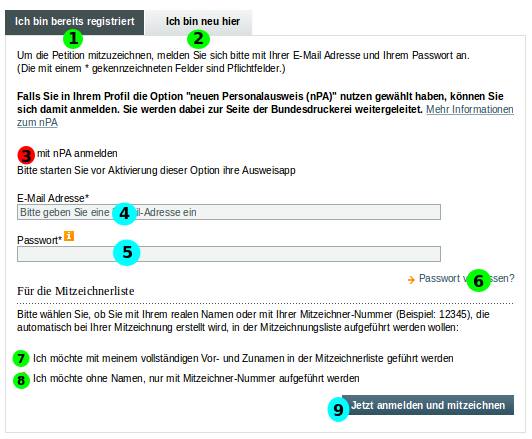 1. "Ich bin bereits registriert" means: "I'm already registered". '
This is the screen you usually stay on, if you already have registered once.
2. "Ich bin neu hier" means: "I'm new here".
Click here if you haven't registered yet. It will take you to the registration screen.
3. Don't check this. It's only for Germans with a new electronic ID card and a reader.
4. Enter the email address you gave during the registration.
5. Enter your password here
You may click here if you forgotten your password. You'll get some mail.
7. Select this option, if you want your name to appear in the list of supporters. (Please do.)
8. If this is selected your signature only shows with an anonymous name like "user12345"
9. "Jetzt anmelden und mitzeichnen" means: "Log in now and sign the petition".
When all else is filled, click here and you're done.
It's that important that even Todd is in his shed on a Sunday…

Many thanks to Norbert @N_Zillatron for the translation
Originally Posted on Facebook Reproduced for ease of access for Non-Facebook users