In The News Annual 2015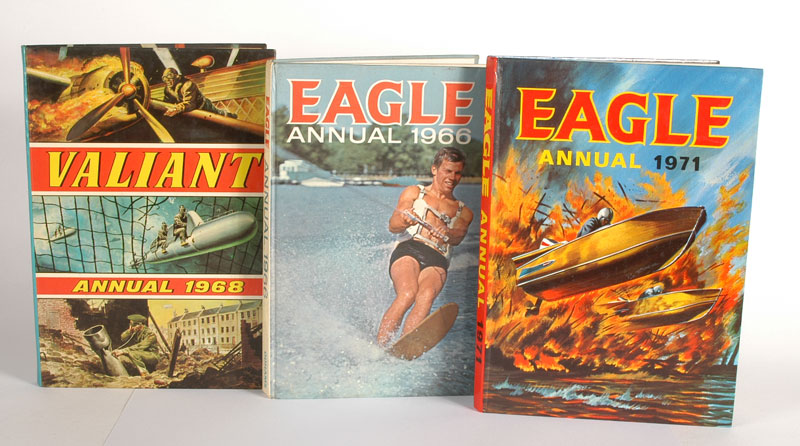 Seasonal Greetings to One and All
As youngsters,it used to be a traditional treat at year-end and Christmas time to read such as the Dandy, Beano or indeed Dan Dare in the Eagle in their festive assembled annuals.
We cannot guarantee similar pleasure here, but our offering is to select from our published 'Daily News', the outstanding (to us) articles or blogs over the previous 12 months. As a slight warning: it's lengthy…..maybe tackle it month by month, and bookmark items of interest you may have missed previously.
January 2015
Tom Pruen from ECITA produced this, reinforced by Fergus Mason here, both savaging an outlandish report from California's 'Department of Public Health', similarly criticised  here.
Louise Ross (Leicester Stop Smoking Services Manager) in the first of many entries chart her highly influential work in encouraging acceptance and raising awareness of e-cigs to wider audiences,here also.via an informed e-cig friendly service approach.
The ever readable Joe Nocera (now sadly re-assigned) produced this in his op-ed in the New York Times.  It includes his denouncement of the junk formaldehyde letter to the NEJM (New England Journal of Medicine):  that letter has caused immeasurable harm around the world. Many articles and blogs were assembled in response to this NEJM letter and the ensuing media hysteria.
A New Scientist article, originally from January 2014, was reposted, discussing the 'dogs breakfast' that is the TPD.  Nearly 2 years on from that publication a few regulators and influential bodies, such as ASH and Cancer Research UK, are slowly realising that the TPD is decidedly unfit for purpose, or are these very late empty platitudes?  Far more recent compelling articles and blogs exist,but the near 2 year gap from this article to the registering of concerns is both revealing, and troubling in equal measure.
Still very topical,this entry from Simon Thurlow (NNA lead in Wales) discussing his meeting with the Welsh Department of Health could have been written yesterday.  Welsh Health Minister Mark Drakeford continues to deceive with his latest compromise (in December) to specify that only locations where persons aged 18 and under would be included in the Indoor ban proposals contained in the Public Health Wales Bill ( that would be everywhere….yes Mark?) see also this from March
Another 'special' resulted from the revealing, and as is usual one-sided cherry picked nonsense from Simon Chapman on why he blocks and silences opponents.  He is ,of course, far from unique in this, but is probably the most high profile example – apart from the infamous Mr S Glantz who Carl Phillips rips apart in this blog (many others exist also)
The M.O.V.E. campaign was launched, currently with 353 supporters.  This is an ongoing campaign needing consumers to get involved by asking as many health professionals as possible to sign up, from anywhere in the world. (available in 14 languages.)
The ever readable and entertaining Dick Puddlecote wrote this, about the Scottish Govt Head of Public Health Policy, highlighting the  paucity of evidence based policy making in far too many locations, not just in Scotland but around the globe. Additionally, Dick highlights the Association of Directors of Public Health (ADPHUK) curious policy based evidence making continuing to this day, as evidenced with its recent evidence free policy update in December 2015 totally at odds with recent announcements from Public Health England.
A great blog from argvargen  highlighting Swedish state-funded propaganda.  Sadly this is replicated across the World, Finland,Germany,Australia,USA,+…….are other prime examples of this.
Jacob Sullum and here Ronald Bailey have written some consistently thoughtful articles in  reason.com and are always a good source of  positive information, frequently denouncing the garbage from opponents.
Finally,in the January highlights, Carl Phillips gave Elaine Keller the floor here in his blog – this is the highlight of this month and a highly recommended read, especially if you previously missed it.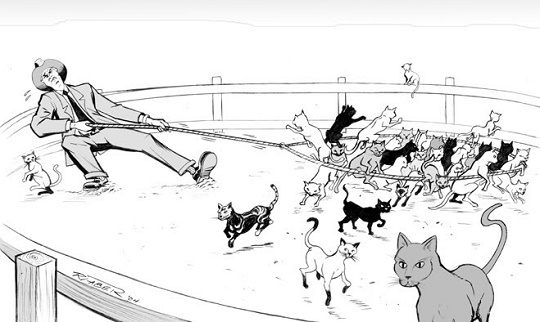 February 2015
The Chief Medical Officer, Dame Sally Davies received the first of many stinging rebukes, also here, for her evidence-free highly opinionated statements on vaping (a FOI request later in the year revealed that she and arch e-cig opponent Martin McKee exchange an astronomic number of e-mails). The ever combative Fergus Mason gave some excellent advice to counter the #DailyPropaganda  that is becoming increasingly prevalent.
A dire example of radio churnalists pumping out incorrect messages is Laurence Reed interviewing so called stop smoking expert Lynda Quee on BBC Radio Cornwall,  here .
A far more balanced and positive approach started to emerge from Cancer Research UK, memorably  Linda Bauld totally demolished a clueless journalist in the Guardian,  further commented upon by Dick Puddlecote here,
The Totally Wicked Legal challenge to the TPD was launched in this month, also covered by Dave Dorn here (the preliminary opinion was announced by the Advocate General on 23rd December 2015)  with ongoing updates appearing from Clive Bates. and strong opinion from Sarah Jakes
Dr Gilbert Ross wrote about the illogical nonsense surrounding the anti-campaigns towards vaping, highlighted memorably by Damian Thompson  here and by Derek Yach  here, however the consequences of hysterical media campaigns is seemingly poisoning perception.  Positive news and developments are shunned in the mainstream press whereas the negative appears to get syndicated around the world.  More on this from Dr Siegel here.
Junk studies continue to be exposed, here its #micegate , THR
Clive Bates raised the real prospect of disproportionate taxation as a result of  lunatic misguided EU Commission proposals and wrote this highly readable blog on 'endgames'.
We published a very old archived document that goes some way to explain the mendacious nonsense regularly spouted by WHO . This was updated and reported upon by the ever resourceful and interesting Christopher Snowdon  here.
JF Etter had this published it should serve as a template for all involved in this field of study…however is this likely to happen?
A seemingly innocuous blog is the highlight for this month, coming from a Scottish MSP, as it seemed to be the forerunner for increasing progress made in Scotland (with many thanks to Andy Morrison NNA Scottish lead for assisting in driving this process)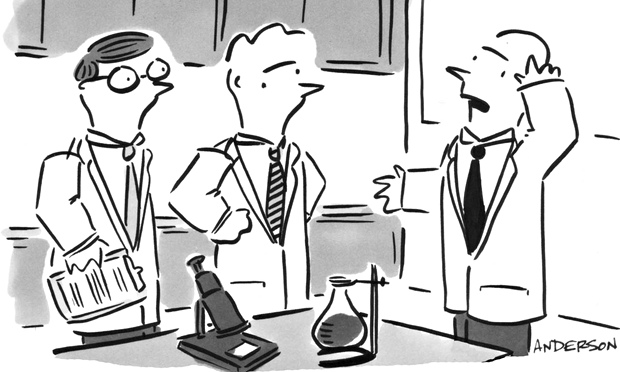 March 2015
The launch of the fictitious 'Big Vaping' covered here and here demonstrated the ridiculous disparity between the morally bankrupt but well funded California 'Public Health' and the zero financed(eventually crowdsourced) but passionate vapers with truth and facts as their allies. Greg Gutfield was suitably fired up to produce this classic rant .  Further coverage of the Ca 'Health Dept came here and here from Ross and Siegel respectively.
Mainstream media for once covered nicotine in a positive light: look here for more info and here or here (many more sites exist).  Disappointingly a very positive study released by Murray Laugesen in New Zealand received negligible coverage, along with this one from Konstantinos Farsalinos here.  Disturbingly there was however world-wide coverage for the sensationalist and over-hyped press releases (junk science heavy) in  #formaldehydegate, #micegate, #popcorngate: these were plastered across the internet. The gross disparity in coverage undoubtedly has an undue influence on the public perception.
A still topical blog by Dick Puddlecote highlights the curious statement (and still the stated Dept of Health position on nicotine) made by Public Health Minister Jane Ellison.   This is totally counter-intuitive and incongruous to the concept of relapse prevention that NRT and vaping both provide (in unequal measure).
Encouraging news emerged from a recent prospective trial reinforcing results from here and here.   A recent RCT(Randomised Control Trial) was announced, involving the services of e-cig friendly Stop Smoking Services Manager Louise Ross which may well replicate the 'real-world' efficacy of vaping.  Sadly the report results are not expected until 2018. However, a note of caution about RCT usefulness is explained by Carl Phillips here.
One of the first articles published by us featuring the ever-productive and very distinctive Kevin Crowley appeared. This guy is well worth a read and a follow!
Lindsay Fox reported one of the earliest consequences of possible flavour bans:   one manufacturer massively downscaling. This is happening everywhere now, with not only flavours but also much-reduced nicotine strength choices.  A few very large UK retailers have decided to close permanently, presumably to avoid what they consider the likely tragic outcome of disproportionate over-regulation.
The NNA continued with its efforts to act as a bridge between consumers and researchers, regulators and NGO's,  highlighted by Sarah Jakes:   here with further details here.  Much of the work by NNA is relatively unpublicised  but it has been instrumental in the UK becoming widely recognised as the most progressive liberal regime towards vaping in the world.
---

---
Training Journalists To Condemn E-Cigs was a revealing account by Puddlecote that maybe goes part way to explaining the antipathy in the media. Lazy copy/pasting and lack of investigative skills seems to account for another part of this equation, as well as the desire to produce sensationalist click-bait as opposed to balanced reporting.
Can Ecigarettes Save Lives joined an impressive array of pre-existing video links that should form part of a bookmarked list to send to the doubters:  here and here.   Many more of these have been curated by @dnglos on YouTube.  Other resources recommended are from Andy Sutton at #SWOF where a multitude of interviews exist.  Another here from Clive Bates.
VIP managed to get into the National media with news of them fielding 2 candidates in the UK General Election, the result was naturally a foregone conclusion but did raise the profile of vaping and does allow for future 'free-speech' options that the TPD could restrict. This concept could be of use to EU colleagues in overly strict regimes such as Hungary where positive public commentary could otherwise be heavily restricted.
A story reported upon by Chris Snowdon revealed just some of the problems in academia where researchers are brazenly discouraged from pursuing the facts, this saga will be far from unique.
The number of vapers in the USA was reported upon:  '15-21' million users of which '3.2-4.3 million' sole users . How robust these statistics are is debatable, but it somehow mirrors the UK with user numbers from 2.6- 3.9 million, sole users 1.1-1.4 million …the 'actual' numbers are of course unknown.
Professor Bernd Mayer wrote this very readable critical account of Dr Martina Potshke- Langer (DKFZ), who has unjustified influence on German and by extension EU regulators. Fortunately she reaches retirement age this coming year (2016), one can only wish she obliges!
Brad Rodu highlighted the ridiculous COI existing at the FDA ,  quite how snus or vaping is meant to receive impartial judgement is beyond baffling. The FDA  briefly employed the  services of that well-known agenda-driven rapporteur Linda McAvan MEP, who managed to successfully get the TPD approved despite minimal consumer or scientific consultation.  As a reminder of her (lack) of ability and deviousness watch and read.
Finally, and written by that well known 'BigV' shill 🙂 Robert Innes  here, this is chosen as the outstanding entry of the month as it demonstrates clearly what highly motivated, passionate and, above all, curious unpaid vaping advocates are capable of.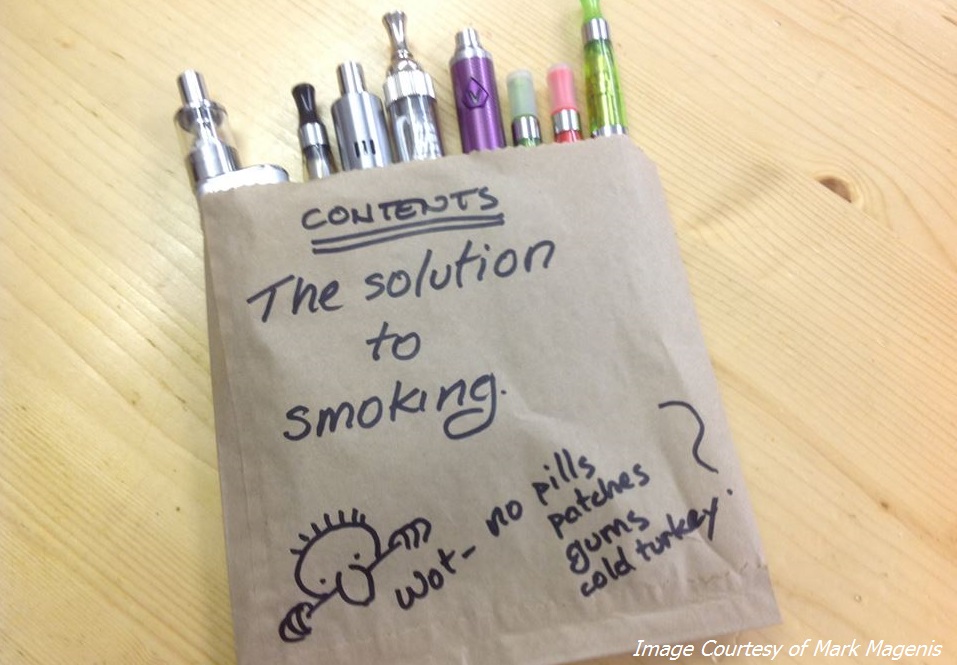 April 2015
The month started with the usual vacuous scaremongering and lying by spokespersons from the BMA covered here with a full transcription here.  Quite how a clueless opinionated doctors' trade union warrants media coverage remains baffling.
European standards for e-cigarettes and liquids started to emerge and in China also.
The extent of the propaganda campaign in the US was reported here here here largely featuring Stanton Glantz, but Tom Frieden also with some context and similarities applied here and here.   Dr Siegel and Jacob Sullum were very specific in calling out the CDC here.
Some very noteworthy stories from Australia and the scream-test seemed to be well applied in this entry.
Joe Nocera seemed to receive early notice of his removal from op-ed in the New York Times here
Four other recommended items 1 ,2,3,4 that should be read and watched, highlighted the underlying poor reasoning applied by opponents of vaping.
The choice of the month is this detailed blog outlining some of the problems posed by the Tobacco Products Directive (TPD) via Tom Pruen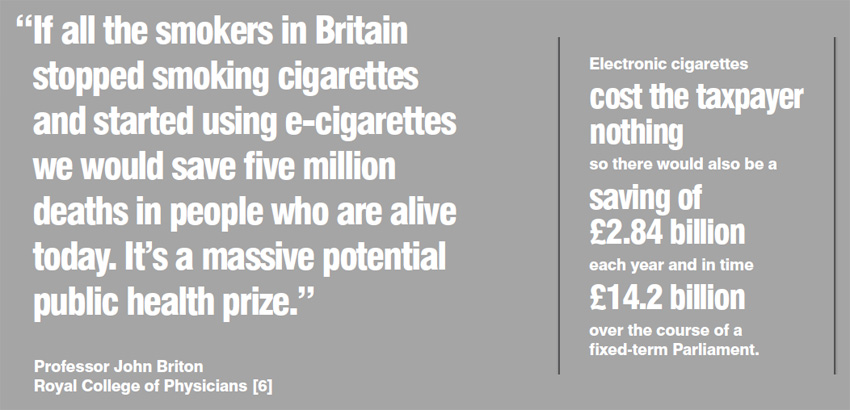 May 2015
From Adam Jacobs came this dissection and useful commentary regarding public health, dodgy statistics and 'gateway' leading to mis-reporting.
Not Blowing Smoke published the second in its excellent video series 2 following on from 1
Brad Rodu produced a revealing comparison of NRT and e-cigarette adverse reporting calls to the FDA (some of the e-cig reports are dire nonsense) which, once again, could have unintended consequences.
Some excellent soundbites from  respected scientists appeared here and here; however, this huge $117.4 million survey in the US did not inspire much confidence, as commented upon by Konstantinos Farsalinos here.
Chris Price continued to expand his highly recommended e-cig politics site with this article Nicotine and Cancer – Is there any link?
Brad Rodu bemoaned the NIH funding model which has huge implications around the world as 'research' seems to discriminate against THR products
Dick Puddlecote highlighted a great article by Sally Satel discussing precautionists and pragmatists and added his own analysis. CDC Director Tom Frieden was savaged in this article for mis-applying a precautionary(cherry-picked) approach.
Bad Science by Press Release was highlighted here by Chris Snowdon, expertly pulling apart the hypocritical Ben Goldacre. The very readable Paul Barnes expanded upon this further with this analysis and further here.
The  release of new data by ASH was covered by Tom Pruen here but of course the Daily Mail covered this with an accompanying misleading picture and insert in a highlighted section to some irrelevant junk to diffuse the good news here
Clive Bates seminal counterfactual site produced yet another barnstorming entry 'What is wrong with the Tobacco Products Directive for vapour products?' In the same vein from James Dunworth, here.
Another still very topical entry by Clive here regarding RCT (Randomised Control Trials).
An excellent Q+A with Professor Peter Hajek was reported by BioMed Central here naturally this received  negligible coverage despite the strong opinions expressed by the Prof.
Abi Cott  wrote what shall be the month of May highlight here  as it summarises succinctly what vaping advocacy is all about. For more on Abi,TPD,VIP see this NNA at the same event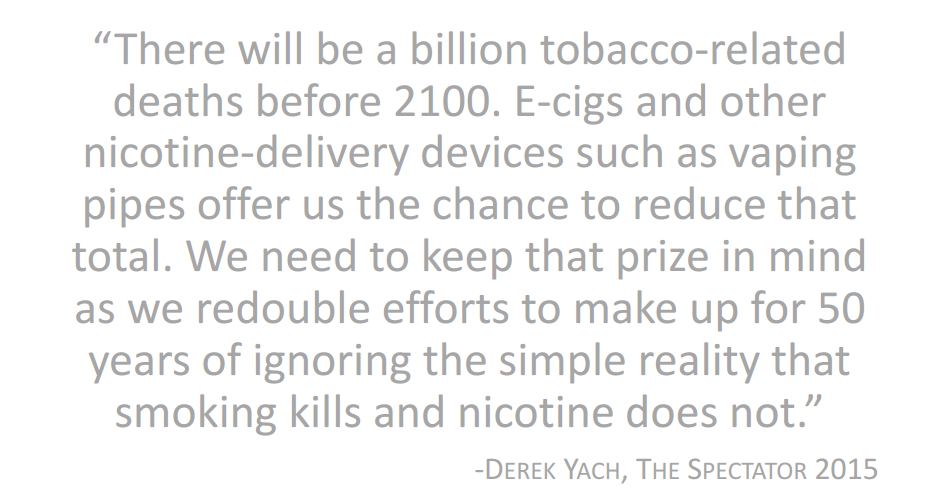 June 2015
Mark Drakeford  published the Public Health Wales Bill, which included proposals imposing the same indoor restrictions on vaping as smoking . Clive Bates commented, Dick Puddlecote also, Matt Ridley appeared on Newsnight with the clueless BMA spokesperson, and the Daily Telegraph weighed in with this article and Chris Snowdon perfectly summarised the anger and frustration of vapers here .This story rumbles on ….much more to follow!
The 2nd GFN (Global Forum on Nicotine) event took place in Warsaw for a brief overview of proceedings read Sarah Jakes account here along with Dick Puddlecote here ,another impression from Save e-cigs here The conference video are here .This author attended the inaugural event in 2014 and would highly recommend attendance for any consumer from anywhere in the World, NNA Australia was formed as a direct result of their delegates' participation (see this as some background).
VIP (2015 UK General Election Candidate) Liam Bryan writing about The Philosophy of Vaping puts into words the feelings of many.
Meg assisted the Ashtray Blog with this Top 20 Ecig Studies to silence the doubters this includes both positive and negative studies(with the necessary debunking links applied).  Tom Pruen also wrote a very useful blog highlighting and answering  3 typical criticisms from opponents. Another, this time by Fergus, details 10 ways the anti-vaping lobby distorts what vapers say. Similar vein from Paul here, and Lindsay Fox here.  Assembling all of these arguments and facts together would give an awesome response to any opponent of whatever calibre.
Dr Siegel ripped apart the CDC coi(conflicts of interest). and its close ties to Big Pharma here.  The information regarding the CDC is at least on public record, unlike the UK MHRA which has similar but undeclared coi. (opaque)  .More on CDC manipulation of data here from Sandman, more again from Siegel here on the bizarre classification by the CDC of e-cigs as tobacco products.
A very detailed and surprisingly sympathetic feature from Canadian dentists appeared that discussed as an eg the NEJM letter regarding formaldehyde production under dry -hit conditions.
The National Centre for Smoking Cessation and Training (NCSCT) further updated its e-cig friendly recommendations for the UK here. This along with NICE guidelines and the Public Health England report which appeared in August has resulted in far higher numbers of e-cig friendly Stop Smoking Services throughout the country.
Truthful TV commercials started to be aired in the US here produced from this excellent site
A flavour of what the NNA in the UK have accomplished over the previous weeks and months appeared in this Newsletter:  this is a tip of the iceberg of what these folks are engaged in.
Sally Satel wrote 'Nicotine Itself Isn't The Real Villain' which was her attempt to inform the public of facts that responsible Public Health organisations should also be applying,  not only in the US but everywhere. The misconceptions surrounding nicotine contributes strongly to the gathering scaremongering hysteria. Here is another very perceptive article from later in the year by Sally and Brad here and from earlier here
The bumptious BMA featured a few times this month Dr George Rae here and here and here.  This type of nonsense was repeated by Dr Mark Temple here.   BMA spokespersons have a duty of acting in a responsible and professional manner in media interviews, their views do influence public opinion.  Subject ignorance is one thing, outright blatant lies has the consequence of maintaining the smoking status for any potential switcher.
Finally, and what is considered blog entry of the month, surrounded an attempted hatchet job performed by gormless talentless BMJ hack Jonathan Gornall, splendidly replied to here . This of course marked the start of a concerted campaign by 'noisy' opponents of the upcoming landmark PHE announcement in August. This BMJ article tried but failed to discredit the most unlikely of persons [including Deborah Arnott (ASH]. With the hand of McKee,Capewell and by association CMO Davies all over this…..more to follow!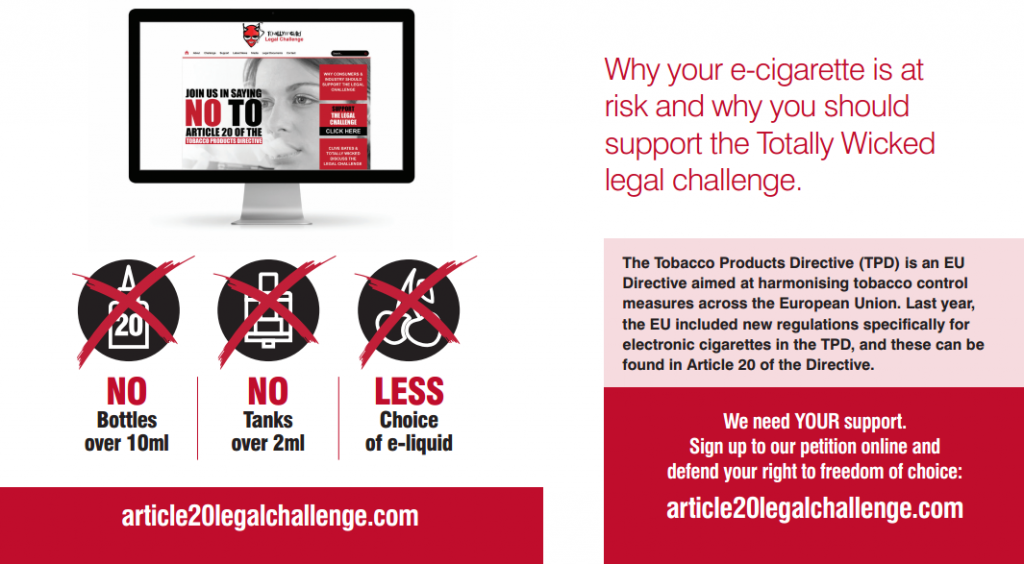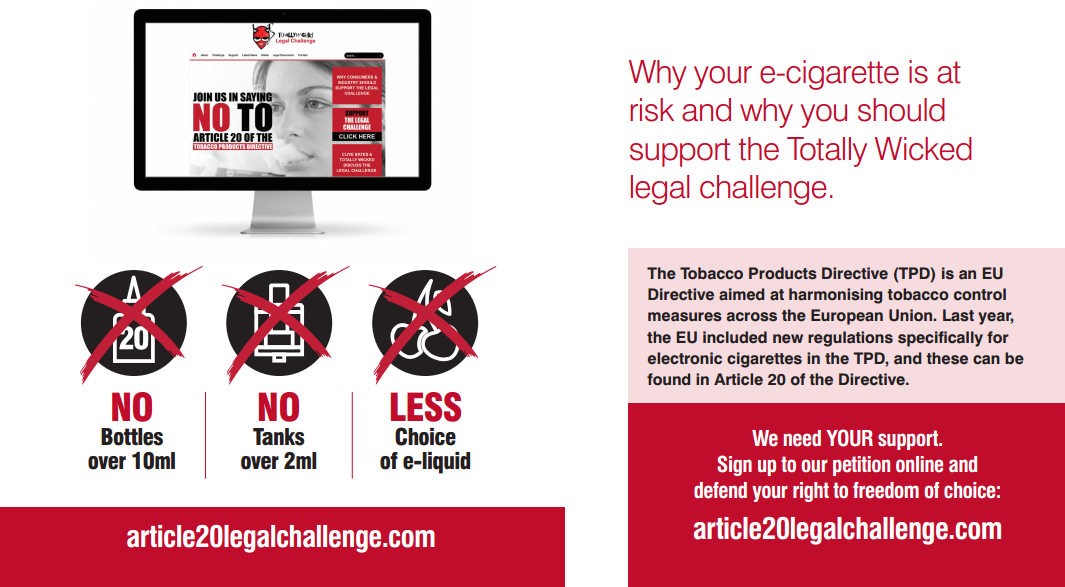 July 2015
Clive Bates wrote in two entries about the Chief Medical Officer (CMO),the Public Health Minister, the Faculty of Public Health,the TPD and MHRA implementation here and here, with the NNA also registering concern at the announcement (expected) that the MHRA would be the competent authority and regulator for e-cigs here.
After recounting her heartwarming personal journey Beki bemoaned the apathy existing amongst many vapers here. Further amplified by Simon Thurlow here.  Apathy remains to this day:-  will people wake up post May 2016 or is the blind acceptance / I'm alright Jack approach to be expected?  More on the same subject here from Dave Kitson.
Reiterating the silent work of the NNA that Simon Thurlow alluded to above, read this breathless activity from fellow NNA trustee Lorien Jollye, here .  Some ignorant recent criticism has been levelled towards the NNA about not keeping everyone informed of their activities. These two blogs represent the tip of iceberg of activities that the trustees are engaged in, and available time for communicating all of the activities is sadly very limited.  Just as an aside the second Cancer Research UK workshop took place (with 4 NNA trustees present), report is here,  once again this demonstrates what was described in an earlier month …..The NNA acts as an increasingly influential bridge between consumers and policymakers, stakeholder status now seems secured with the invitations to attend meetings and events rapidly expanding.
Carl Phillips continued his assault on the CDC propaganda machine that is neither factual or in the public interest here. This insidious odious approach from the CDC is poisoning public perception, aided and abetted by largely negative media coverage of vaping. This misperception is highlighted here by Dr Siegel.  Furthermore, as Brad Rodu highlights here, the CDC fails to release all of the data that it possesses, one can only speculate upon the reasoning. However a $200m campaign conducted by the CDC was considered a major flop and, of course, a gross waste of resources.
In a perceptive post Paul Barnes picks apart some ropy research  in ' Vape stores are the new Stop Smoking Services', this research naturally belittled the efforts of some hard working,genuinely extremely well versed(in harm reduction) vendors. Riccardo Polosa and many researchers believe vendors play a crucial role in conversion of smokers. Maybe the ideal model would be one where the e-cig friendly Stop Smoking Service works in tandem with trusted responsible local vendors( as per Leicester,Bristol, North East…..etc) NICE issued updated guidance  this month that along with the previously reported NCSCT e-cig friendly approach gave all Stop Smoking Services the necessary assurances required to make this widespread across the UK.  More on e-cig friendly SSS here from Louise Ross and here.
Fergus brought us up to date here with the lunatic e-cig proposals  in California, fortunately now temporarily suspended. More here with yet another excellent Not Blowing Smoke video here.
A now 'lost' – 'unavailable' –  PHE document re-surfaced, it would be an interesting exercise (for a dedicated soul) to compare this 2014 document with the 2015 landmark PHE report.
For once a 'good-news' study received reasonable media coverage, one where vaping was found to have a similar result of harm as ambient air. Here is a reminder of the study in question.another reference here
Bill 44 reared its ugly head in Quebec,commented upon here. This story has rumbled on for months and remains unresolved.
Carl Phillips commenced a very readable and revealing series 'Why is there anti-THR',  starting with this, which shall be the July choice of reading.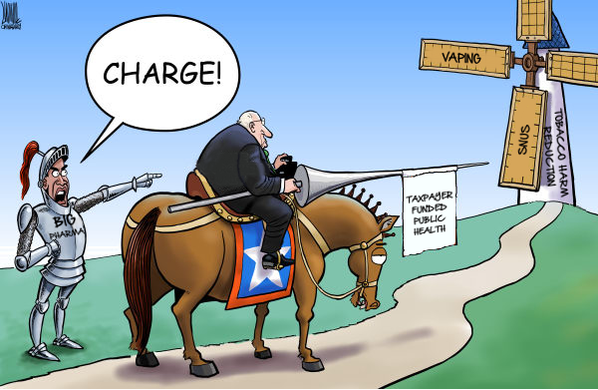 August 2015
The early part of the month was a prelude to the landmark PHE announcement
Three excellent blogs from the same source highlighted the lipoid pneumonia scare story nonsense:  here with an interview with Dr Riccardo Polosa.  Followed here by an excellent well researched myth-busting article from Lee Johnson and again by the same author here.
Louise Ross featured again in this illuminating wide ranging interview, more from later in the year here
To demonstrate how far and wide acceptance or acknowledgement of e-cigs in the UK has  permeated, this from the Head of the Civil Service. is evidence. However some like the CMO Davies remain resistant to any benefits whatsoever.
A really excellent blog from Kristin Noll-Marsh (CASAA) is a recommended read here
The RSPH   (Royal Society for Public Health) made some encouraging comments regarding the harm of nicotine here but added some harebrained ideas towards smoking and smokers. One particularly good article appeared from an unlikely source: the Daily Mail, highlighting the nannying nonsense here. Other sources of commentary towards this from ASH here ,which also included some very troubling perception statistics. Here also from SKY TV.
Further confirmation of NO Gateway this time with updated ASH statistics here commented upon by Prof. Linda Bauld, here  and here.   A very perceptive overview from Paul of these recent announcements here.   But of course the press failed to report the positive news, the Guardian particularly guilty as demonstrated here by Fergus and by Mawsley here.
NOW THE BIG NEWS OF THE MONTH …
The landmark PHE report and reaction to it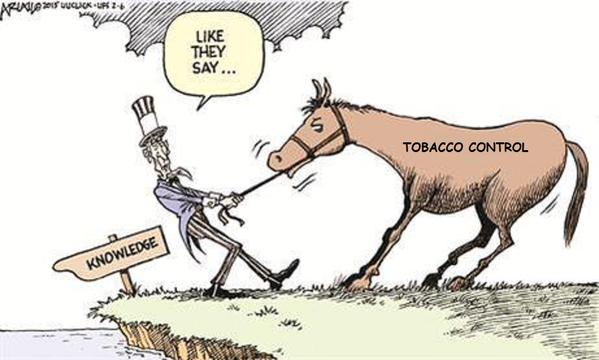 Further reaction and how some of the clowns and bigots responded to this news here more here.  An insightful article covered many of the existing and upcoming issues here.  
US reaction to this report from Jacob Sullum here
Derek Yach also writes and includes the news here
ECITA response here
Dave Kitson here
But of course the expected negative reaction commenced such as here with quotes from Sally Davies CMO.  And a flood of entries followed an anonymous editorial in the Lancet that was far from positive towards the report 1,2,3,4,5 many more existed than this eg 6.   This story rumbles on with many more attacks in the following weeks and months.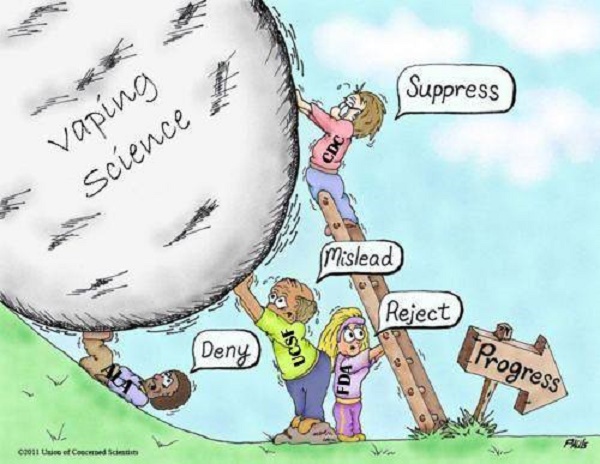 September 2015
The continuing backlash to the PHE report is neatly summarised here in POTV more here from ECITA and  from the study authors here .  Another from Dick P.ripping apart Simon Capewell here as one of the anonymous authors of the Lancet editorial that commenced the flood of negative media coverage. More about conflict of interest of the 'anonymous' ones here,  a good critique of events also from Neil McKeganey here
PHE published this very important document in response to criticism stemming from the landmark report that now spread also to the BMJ  see  and tabloids for eg here
PHE also received this great letter from Danish Vapers as a token of thanks,which I am sure was echoed worldwide. Whilst mentioning the remainder of the world ,'In The News' tries to focus on positive stories,sadly, these seem to be largely UK only stories with a few notable exceptions. As an aside from the above commentary but in some way linked it was really good to see NHS Smokefree and the Stoptober campaign acknowledge for the first time the role that e-cigs could play:  see from Paul Barnes for the detail.

CEH (Center for Environmental Health) reared its ugly head in the US as an ill-disguised group of ambulance chasing lawyers who would sue e-juice manufacturers under bizarre prop 65 legislation, commented upon here by Dr F, as well as from Carl Phillips here
An important new study was reported upon regarding zero '2nd hand Vapor' via Dr Farsalinos  here reported also by Fergus here
Expert reaction to a widely reported JAMA study, supposedly demonstrating 'gateway' here Jacob Sullum commented here and NHS Choices here Dr Siegel here another debunk from 538 Science here further commentary here and here in the Conversation. plus this from Bill Godshall/Brad Rodu
The Health benefits of nicotine here (needs adding to the many other entries over the years!)
A good candidate for blog of the month was made by a clearly exasperated Dr Siegel here This along with Carl Phillips blogs (previously month 4 part special) part way explains the irrational, inexplicable stance towards vaping. Add these plus e-cig politics via Roly will give a fair understanding of the 'Whys' in the equation. more here
Another largely unreported event that  Sarah Jakes(NNA trustee) took a more than active role in here . More evidence of the spread of e-cig friendly approaches by SSS here
Two highly recommended documents/articles/blogs regarding the TPD and what users can do, emerged over the month ,one from Chris Snowdon here and from Clive Bates here
Ex-Surgeon General Richard Carmona wrote this in response to the increasing hysteria in the US Press following this old(ish) video appearance here where he seems to fully appreciate the benefits of THR, seemingly unlike the present incumbent.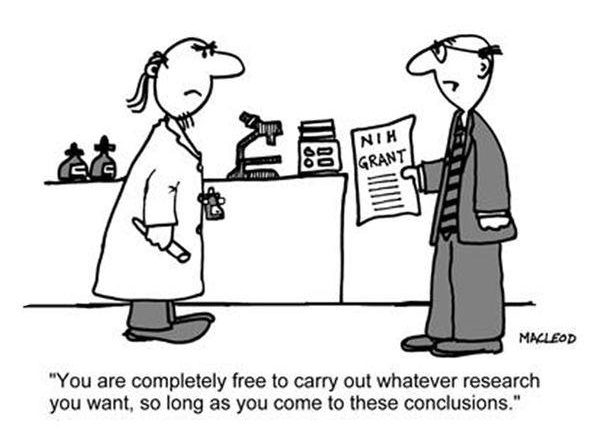 October 2015
October saw the beginnings of official hearings for the Public Health (Wales) Bill with further updates on the Totally Wicked Legal Challenge. The recurring theme of the month related to evidence both in the continuing saga surrounding the release of the Public Health England report on e-cigarettes, and in Wales Professors Linda Bauld and John Britton rounded off the opposition to the proposals laid out by the Welsh Health Minister Mark Drakeford.
This was also the month that saw some further ridiculous proposals that have little or no basis in evidence. Instead the number of attacks on e-cigarettes seemed to multiply showing a clear bias in the anti-smoking/anti-tobacco movement.
The Attention Era film team encountered their own difficulties in promoting their documentary A Billion Lives with Facebook considering their content as "tobacco related" and subsequently censoring their promotional material, later overturned from community pressure.
Mid-October saw the Battle of Ideas convention with a specific session – Planet of the Vapes: Why is there a war on e-cigarettes where Duncan Stephenson played the pantomime baddie alongside Lorien Jollye, Chris Snowdon and Richard Smith (former BMJ Editor) – Full Video.
Continuing the trend of engaging with Stop Smoking Services, Jessica Harding and Paul Barnes were able to join in with the team from Harrow to relate their experiences with e-cigarettes, continuing towards the goal of education of those that can provide support for those wishing to quit smoking using e-cigarettes. This effort led by a few, leads to changes further up the chain with revisions to the NHS e-cig advice.
When evidence is needed, it's usually provided by a few. The E-Research Foundation seeks to change this to further advance the scientific study of e-cigarettes. This will go a long way to providing the relevant, and necessary evidence on the debate.
Stand out entry of the month, Fergus Mason – Who Are The Real Shills digging deep into the realms of the e-cigarette opponents and the claims of "shills".
November 2015
Dick Puddlecote started the fireworks two days early in November where he highlighted the continuing efforts of Tobacco Control to humiliate smokers.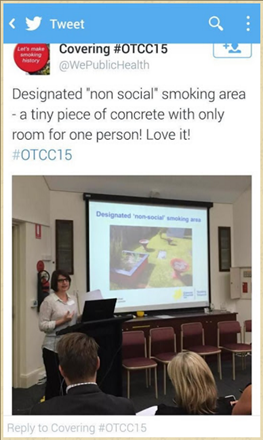 Dick also posted a video where MP, Steve Baker, spoke to a local vendor about e-cigs and how the EU's Tobacco Products Directive will affect the market.
Silly stuff from the Daily Mail based on 'an odd area of research' into e cigarettes where they claimed a link between vaping and alcohol consumption: The study was conducted by Purdue University. This was brought to our attention by Planet of the Vapes who pointed out that correlation does not imply causation – well, we all know that, but not the Daily Mail, or, perhaps the staff at this esteemed publication have all taken up vaping, and had suffered the very consequence they were warning about.
Christopher Snowdon gently stroked the chin of the BMJ once again in an article pointing out how the journal avoids criticism by not publishing material they do not happen to like.
Though it is only a tiny part, The National Poisons Information Service produced a report which started off telling us: "electronic nicotine delivery systems, including e-cigarettes, deliver a vapour which is then inhaled. This is generally achieved by heating a liquid containing…" Enough said. Out of 241 enquiries about vaporizers, 15 had mistaken them for eye drops (and had not been to Specsavers) and 1 had, 'serious' symptoms. You probably will not want to go there, but just in case, it is here.
November saw The SFATA respond to Sen. Edward Markey's misguided comment to the US Senate, and BAT was miffed at the omission of their Voke inhaler from classification as a product to help people quit smoking by the Australian Government. (No link here as a subscription is required.)
Jacob Sullum emphasised that new CDC  data  on adult use of electronic cigarettes in 2014 suggested that vaping was strongly associated with quit attempts.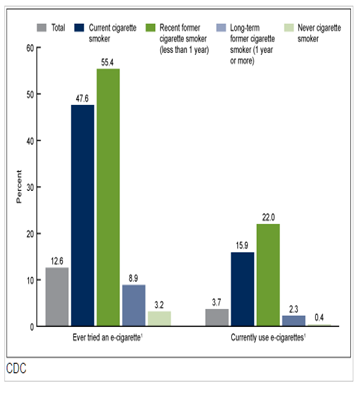 November saw a growing body of research results published on patterns of e-cigarette use. Researchers from Rutgers School of Public Health and the Steven A. Schroeder Institute for Tobacco Research and Policy Studies at Truth Initiative disclosed evidence that, "within the past year, smokers who have quit are four times more likely to be e cigarette users."
Now, is Stanton Glantz in need of knee replacement? Have his legs started to weaken? It looks that way when you read: Modelling the health effects of expanding e-cigarette sales by, Joel Nitzkin in, R Street.
The Vaping Giraffe highlighted the complexities and 'shenanigans' over vaping in Norway, and the CDC implied that smoking 2 packs of cigarettes per day is no more harmful than smoking 1/4 pack per day, and that reducing consumption from 40 cigarettes per day to just 5 cigarettes per day offers no health benefits. This was brought to us by Michael Siegel, and he was not finished, he then gave us a blog showing how the gains we have seen in tobacco industry honesty are being offset by lies about the risks of smoking coming from … of all places … health agencies.
A review led by LSE Research Fellow Dr Sara Evans-Lacko indicated that stigmatising smoking could, in some cases, make it harder for people to quit because they become angry, defensive, and the negative messages lead to a drop in self-esteem. The findings, published in, Social Science & Medicine, highlighted the potential for negative stereotypes to backfire, especially when it came to public health campaigns.
Louise Ross posted about the smoker, trying to do the right thing and quit smoking with the aid of an electronic cigarette, and being criticised for doing so.
It was fireworks on the 5th with: a BMJ attack on Public Health England and its e-cigarettes evidence review; outrage as vape shops were forced to close after a health ministry crackdown; Dick Puddlecote's article, 'Tobacco Control's Motto: First Do Harm,' featuring a blog by SANE attacking Public Health's advocacy that smoking be banned in psychiatric hospitals.
But the fireworks did not stop on the 5th. They continued throughout the month. Clive Bates ripped into the BMJ article attacking Public Health England (above) tearing it to shreds. Dr Farsalinos also pitched in, pointing out that the critics of PHE not even been close to providing any evidence to reject the report.
Wales featured heavily in November. Andrew RT Davies discussed the Welsh vaping ban on BBC Wales Today. In, 'Your voice', he says, "Mark Drakeford's legislation isn't based on science – its Labour nannying at its worst. In the age of obesity, it's akin to banning sweeteners because they could be a gateway to the refined stuff." The Welsh debate reached the realms of the ridiculous, then, soared way above it when it was revealed, "Vaping' while working in your lounge or bedroom outside of nine-to-five hours could result in a fine if a radical bill is passed – and it will also apply to priests and vicars in their official residences." Dick Puddlecote had more to add to the 'Wales Daily Post' article in his blog, 'Welsh Labour- So Dense They Could Bend Light.' And more: Jester in 'Midnight Musings' gave us, "The (Bumbling) Madness of Mark Drakeford ." It was a heavy time for Mark Drakeford: A study from Yale University showed that banning the use of e-cigarettes can actually lead to smoking conventional cigarettes: This brought to us by 'The Daily News Service.' It was then emphasised and commented on by Planet of the Vapes. And the criticisms would just not stop; they just kept coming. Though not concerned with the Welsh debacle, Head Rambles, in his blog entitled, 'Dogmatic belief,' presents us with a clue as to what really motivates fanatical anti-smokers. He follows this up with another blog entitled "Working on insanity" where he, more than adequately, demonstrates that some in Wales are well on the way to proving that they are insane. However in some areas sanity prevailed. Shadow Health Minister (AM) – Darren Millar – said: "This report highlights the lack of consensus among AMs on an e-cigarette ban, as well as the lack of evidence for the claims on which the proposals are based. We remain steadfastly opposed to Welsh Labour's wrong-headed insistence on restricting the use of e-cigarettes…" The Vaped Crusader tells us about, The Wibbly Wobbly World of Mark Drakeford. Rhydian Mann asked, Proud to be Welsh? Are you sure?
News about the FDA regulation came in a depressing flood throughout the month. "The Cigarette Protection Act of 2015″ was dealt with, here, The Vape Emporium warned about, the consequences if the FDA regulations go ahead. Market Watch warned that, "The FDA may soon be able to vaporize e-cigarette products". Carl Phillips commented on the "Pseudo-regulation of e-cigarettes." The FDA, however, promoted the idea that its Premarket Tobacco Application (PMTA) pathway was a good thing… maybe for Swedish Match, but not for small and medium sized vaping companies. "What the FDA did not readily reveal is that the Swedish Match application was incredibly complex, rigorous, burdensome, comprehensive, and extensive, weighing in at a total of more than 100,000 pages," Siegel writes about this on his "Tobacco Analysis" blog. It is also dealt with in Tobacco E-News. Carl Phillips continued his relentless attack on the FDA, and we found out from Michael Siegel that the new FDA Commissioner, President Obama's nominee, Dr. Robert Califf – "received salary support from not one, not two, not three, not four, not five, but six pharmaceutical companies last year (2014)." Michael Siegel demonstrated how "anti-smoking groups are urging the FDA to stifle competition against cigarettes and thus protect the stream of profits for cigarette companies." The Motley Fool asked if the CDC has just done the e cigarette industry a favour- but I would not bet on it. Brad Rodu revealed several glaring errors on its Established List of Harmful and Potentially Harmful Constituents in Tobacco Products or Tobacco Smoke – and the FDA corrected them. The FDA featured in an article in 'Ricochet.' Here, Jason Pye asks if the FDA regulation will threaten the freedom to vape.
The E- Cigarette Summit took place during November. This was a summit with a difference. Public Health was now a main player.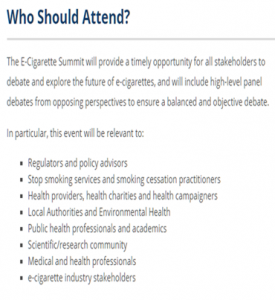 This was highlighted in the Action on Consumer Choice article, "One cheer for the E-Cigarette Summit:" where it was noted that all might not be alright with Public Health's endorsement of e cigarettes. This was expanded upon by Simon Clark where he gave his reasons for not attending. Alan Beard points out that the most important stakeholders, the consumers, are being overlooked. Looks to be the case right enough: No consumer involvement.
A more upbeat account of the Summit was given by Paul Barnes, but he did not ignore the differences between smokers and vapers. Images were provided by UKCTAS. Interesting observations on the summit were detailed by Jessica Harding.
Asia began to feature in November. Malaysia started a crackdown on vaping. A ban is looming for Singapore. Heneage Mitchell, founder of survey site FactAsia.org, gave his views to Yahoo about the upcoming bans in Singapore and Malaysia on the use of e-cigarettes after attending a summit in London. (An Interesting link can be found at the end of the article outlining the present state of vaping in various countries around the world.) Not really about the Asian bans but about research conducted in Hong Kong – it's a load of phooey from Hong Kong, brought to us by Planet of the Vapes.
The TPD began to feature strongly during the latter part of the month. Dick Puddlecote highlighted the,  Planet of the Vapes article in his blog, "Thou Shalt Not See Adverts." Mist gets right down to it demonstrating how, "the real objective for Article 20 was never "how can we effectively regulate e-cigs so that they can continue to radically reduce tobacco consumption?" but what are the financial implications if e-cigs replace tobacco smoking?"
But just about the most outrageous claims regarding vaping came from Germany from no less than that 'funny' lady, Martina Pötschke-Langer of the German Cancer Research Center. It started with Dick Puddlecote's blog entitled, "Meet-Mendacious-Martina," This continued with Planet of the Vapes,' "Potty Pötschke… A collection of jaw-dropping claims." Needless to say, these articles attributed Martina with the respect she deserved. However, November was not just reserved for this lady when Vapinglinks got up to some monkey business with his views on Simon Chapman: more on Simon Chapman where Clive Bates maintains his dignity when responding to Chapman chatter.
The release date for the film, #A Billion Lives grew closer, accompanied by some criticism of the figure of one billion. Clive Bates explains how figures like these are created and demonstrates the difficulties involved in making projections like this. The trailer for the film was released generating a great deal of activity on social media. As mentioned above, the term, 'a billion lives,' was controversial. Here, here and here. Head Rambles is particularly scathing and responds to a comment criticising his pro-smoking stance… pro-smoking? No… and he points out in no uncertain terms that his stance is pro-choice.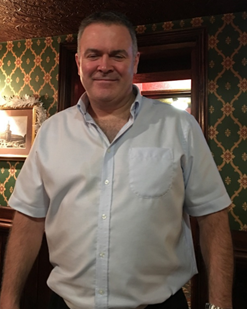 But to (nearly) finish off November, we find a lovely little story from Dave Dorn; a tiny piece, but so very important to vapers everywhere, entitled, "A Proper Pub Landlord."
And so November ground to its inevitable conclusion. We end the month with a very short fiction from Dave Cross in Stealthvape, "It was three minutes to midnight…
That's a "Proper Pub Landlord" –>>
December 2015
As a mark of respect Dick Puddlecote referred to some Welsh AM's as, 'these political raving moonhowlers.' Why Dick has shown such constraint is beyond me…  Oh! Hang on! Add: "…some politicians seem to have had their water poisoned with a heavy dose of mercury; who are these people? Gumbys?" He went on to describe the quality of their arguments as, "weapons grade arsebiscuits from inept provincial prats." Anyway, read it for yourself, here.
Throughout the month, Wales continued to make the headlines. The NNA was disappointed to see that the Welsh Health and Social Care Committee had failed to make a concrete recommendation to remove the proposal to ban electronic cigarette use in enclosed public spaces. These concerns were echoed by Vapers in Power.  Saveecigs.com featured a guest post by Jocelyn Davies AM, who began, "I believe that the Welsh Labour Government's plan to make using an e-cigarette in an enclosed public space illegal is wholly wrong." A good start. Just Another Ordinary Morning highlighted Mark Drakeford's, "deceitful and cynical tactics to pull the wool over the Senedd's eyes, and Fergus Manson shouted, "Liar, liar, your pants are on fire," and placed a "Welsh Windbag" truly in the hot seat. Drakeford, however, did allude to research to back up his views on the gateway effect when he relied on his, "13 year old spirit guide" as a source.
"Hello! Hello… Is there anyone there?" Nope, does not seem to work for me.
Paul Barnes succinctly analysed Drakeford's statement to the Welsh assembly, pointing out that, "instead of a blanket ban, he (Drakeford) is proposing amendments that are going to be… a blanket ban."  An interesting article presented by imbibe.com, a trade magazine for the drinks industry: This pointed out that there is no evidence to support Drakeford's claims about e cigarettes.
Save E-cigs made a plea for more pressure to be applied to the Welsh Assembly to, "#stoptheban."  The article contained information on what you can do and, also, a list of Welsh Assembly Members along with their e mail addresses.
The TPD came blazing back into the limelight. Just Another Ordinary Morning asked, did the EU break its own laws when it constructed the Tobacco Products Directive?  The UK Government stated that there is no intention to go beyond the requirements imposed by the (TPD) Directive: HOWEVER, Mawsley pointed out that the UK Gov. were merely hiding behind the TPD, and were preparing to, "take a sledgehammer to crack a nut."  Clive Bates gave a point by point discussion on what he considered to be the courses of action open to vapers post TPD, and in the light of the Advocate General's pronouncement this advice is needed. Read also, "As Thick as Thieves," by Paul Barnes…
"December 23rd 2015″ A date that has been ingrained in my brain since the Totally Wicked Legal Challenge was heard in the Court of Justice of the European Union on October 1st. As the old saying goes – "hope for the best, prepare for the worst" – as many people suggested that the challenge appeared to be very strong, but it seems that many folks were content to hinge everything on Totally Wicked being 110% successful. Well today saw a precursor of what we can expect from the Judges of the CJEU."
…and much, much more… The Irish Vape Vendors Association (IVVA) pleaded that the judges pay no attention to the Advocate General's views. 'Amen.'  Barnaby Page, writing for 'EcigIntelligence' pointed out that Juliane Kokott's views are not binding on the judges – but don't hold your breath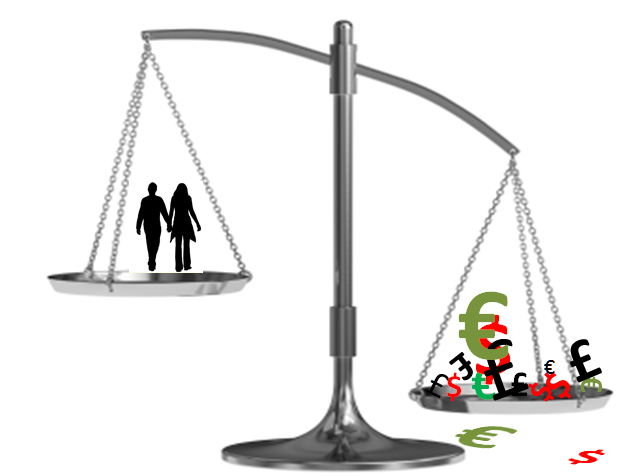 Corruption: It is no coincidence that this section of the review follows directly on from the debacle of the TPD. We are well used to the lies and misinformation, but occasionally we are shocked at what is publicised. Take for example, "Author of Anti-Ecig Bill, who was forced to resign after alleged corruption, accused of trying to move $100,000,000 dollars in secret trip to Bahamas." (Come on James Dunsworth: Come on Dick Puddlecote! $100,000,000 – that is not enough to colour anyone's opinion, surely!)  But it was not just money – we had e mails, lots, and lots, and lots of e mails. Once again it was Dick Puddlecote who blew the whistle. This time on no less a personage than Sally Davies: For those of you who do not know who Sally Davies is, she is the UK's Chief Medical Officer. It would seem that Sally Davies had engaged in an e mail conversation with Martin McKee on the topic of e-cigarettes. Now this lady is meant to be neutral. However, between them they 'plotted' to 'nobble' a Public health England study. Anyway, read all about it, here: Fergus Manson expands on this story, and does so very effectively. More on corruption, big tobacco and the TPD came from Mawsley. And it is worth noting that corruption does not just exist in the EU – it extends all the way to the front door of the White House.
Bogus blethers from the World Lung Foundation (and others) hit the news during December.
"Hello, hello, are you there?"
"Yes, I am here."
"Oh! Who are you exactly?"
"It's me, me, Mark Drakeford."
Now how did that happen? (Those of you who have been reading this review will get the gist – or should I say, ghost.) I suppose crossed lines are to be expected when dealing with the supernatural. It seems that the World Lung Foundation disseminated the conclusion that e-cigarettes are a gateway to smoking based on "the barely comprehensible quote of a single kid in Fife." This was picked up and plastered all over the place: the Edinburgh Evening News; the Scottish Sun. Michael Siegel summed up the pantomime nicely where he said, "Is this what the scientific rigor of the tobacco control movement has come to? We are willing to draw definitive conclusions on issues of major policy importance and to disseminate those conclusions worldwide based on science no more rigorous than the statement of some kid in Fife?
Sadly, the answer is yes. For this is precisely what happened. "
Guy Bentley had more to say on this story – here. And, OK Cigs added their portion. In addition, this article presented to us the idea that the CDC isn't what it appears on the surface: it is the fact that this supposed government agency is listed in the official Dun & Bradstreet (D&B) directory as a for-profit corporation.
December saw news of a growing number of bans and the creation, or the foundations being laid for the creation, of rafts of new regulations: In France; and again; in Holland; in Canada; and again; the US; and again; and again; and again;  in Scotland; in Australia; in Northern Ireland; in North Korea;  in Singapore;  in Hungary; in Ireland; in Sweden.
Michael Siegel and Scott D. Ballin demonstrated the hypocrisy or the FDA in their article, "Smokers deserve lower-risk alternatives to the deadly cigarette."  The Washington Examiner told us that "the proposed FDA rules won't reduce smoking; they will increase it." CPSnet.com described how manufacturers, industry groups, anti-tobacco advocates are taking their case to White House. We had all sorts of stuff about the 'grandfather date,' from, "Republicans Are Trying to Sneak an E-Cigarette Exemption Past the FDA," to, "Changing Grandfather Date Does Not Mean FDA Cannot Review E-Cigarette Products; Instead, It Will Force Agency to Regulate E-Cigarettes Properly." Carl Phillips explained what actually would happen under the deeming regulations.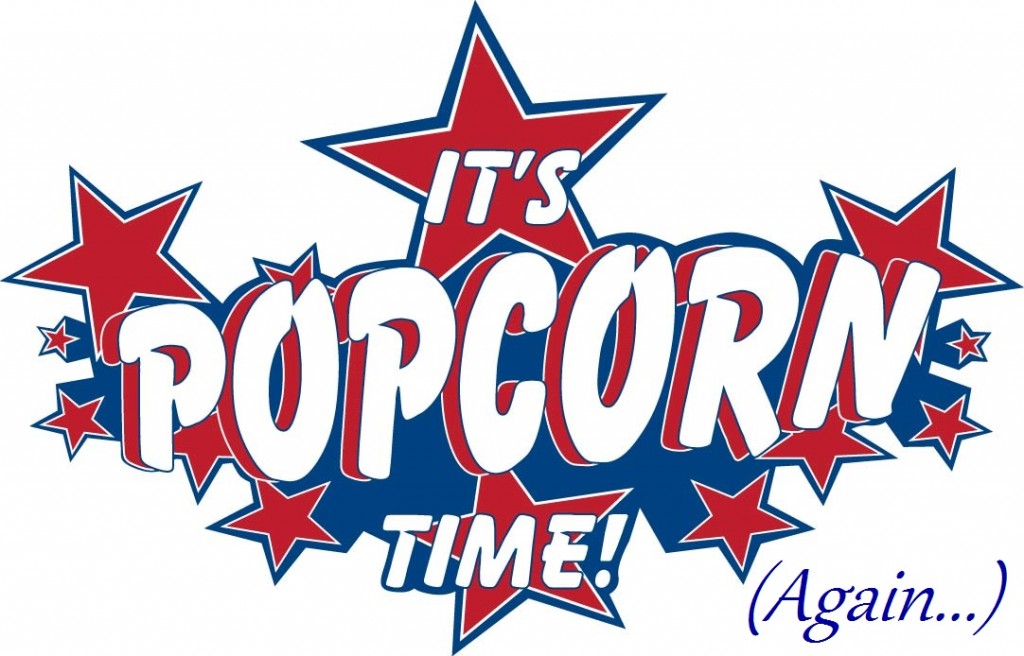 It came back to haunt us: Diacetyl.  If you want to know about this substance, you go to Dr Farsalinos for information, and we find out his views here. And do you know, although there was a great deal more said, one way and another, that is all we need to know. Case closed.
One or two interesting articles appeared on stopping smoking.  The first to catch my eye was, "Study claims difficulty in stopping smoking may be genetically determined," brought to us by Dave Upton. There were also entries dealing with Journalism and e cigarettes. It all kicked off when Just Another Ordinary Morning posted, "THIS IS WHAT HAPPENS WHEN THE SUB-ED TAKES THE DAY OFF…" and it continued with, "WELL, THAT'S JUST TYPICAL…"  Fergus Mason demonstrated how shallow news reporting can be. And we will leave comment on journalism to Dick Puddlecote.
#A Billion Lives: Aaron Biebert gave a speech to President Obama and staff at the Office of Management & Budget.
Sense broke out in the NHS. Rules prohibiting e cigarette use were and are being rolled back on NHS property in Scotland in the light of the Public health England Report, and of course, we have the news that there is now a medicalised e cigarette which is soon to be available on prescription in the UK… Shhhhhh! It's a secret. (No connection between the two… of course not.)
The future of vaping in 2016? We had a look at what 12 Top E-Cig Experts Predicted for the Future of Vaping
---
A huge Thank You to everyone involved in putting this post together, especially Alan, Paul & Robert for taking the time to write it!
---