In the News 19th August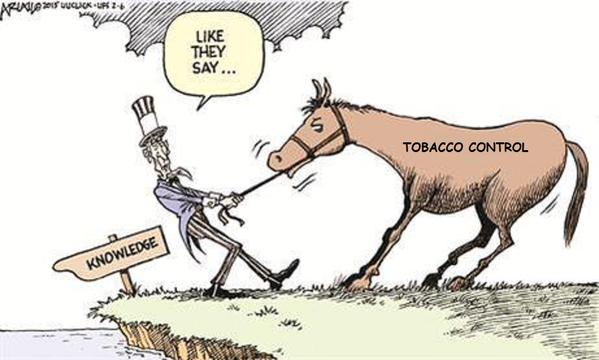 Wednesdays News at a glance:
E-cigarettes: an evidence update – Public Health England says truthful realistic things about e-cigarettes – Statement: E-cigarettes could be prescribed on the NHS – E-cigarettes '95% less harmful than tobacco' – If you can afford to smoke then you can afford to vape – New PHE review, divisive media reports – JAMA paper finds some adolescents experiment with stuff – so what? – Anti-vaping campaigners are a threat to public health – Nicotine Science and Policy – Daily Digest
The Report from Public Health England:
"E-cigarettes are 95% less harmful to your health than normal cigarettes. When supported by a smoking cessation service, they help most smokers to quit tobacco altogether….."
E-cigarettes: An Evidence Update
The report, with its focus on the best available evidence and authored by Professor Ann McNeil (Kings College London) and Professor Peter Hajek (Queen Mary University London) will help counter much of the misinformation generated in the media by previous poorly designed studies, and by those with a prohibitionist agenda, which has lead to confusion and fear in the public mind as to the relative safety of these products. This has no doubt discouraged many smokers from switching to the safer products, and encouraged overly restrictive policies among employers and other decision makers to the detriment of the health of the smokers who might otherwise have benefited….
Clive Bates – The Counterfactual
Today sees a new e-cigarettes assessment from England's public health authority, Public Health England. It includes an excellent evidence review by Professors Ann McNeill and Peter Hajek and their colleagues. Great kudos must go to Kevin Fenton, Rosanna O'Connor, Martin Dockrell and their colleague at PHE who have been determined to get this issue right – to maximise the benefits and to take an evidence-based approach to managing the risks….
Vapers in Power:
Vapers in Power (ViP) has welcomed the news that health experts are to advise the NHS that e-cigarettes should be prescribed for smokers wanting to quit. But the campaigning group has serious concerns that the consequences of this dramatic U-turn have not been properly considered. It is worried that ill-considered implementation of these proposals could make 'medical e-cigs' as ineffective as current nicotine replacement therapies and even push current vapers back to smoking cigarettes….
Medical News Today:
An independent review of recent scientific literature on e-cigarette use has concluded that the devices are around 95% less dangerous than smoking combustible tobacco products.

Despite this finding, the reviewers also state that around 44.8% of people are unaware that using e-cigarettes – also referred to as "vaping" – is less harmful than traditional smoking.
Christopher Snowdon – The Telegraph
The news that Public Health England has warmed to e-cigarettes to such an extent that it has suggested putting them on prescription is a sign that health authorities in Britain are finally turning the corner on this issue. One by one, the scare stories have been dashed on the rocks of observed experience.
Facts Do Matter;
I'll admit to being a little wary of today's news based on those previews alone, despite assurances from Lorien Jollye that the report from PHE was actually a very very good thing. As with anything related to vaping and smoking I'm very cynical and the preview headlines all had a common theme which sadly led me to believe the wrong thing.
Clive Bates – The Counterfactual
The Journal of the American Medical Association has published a paper [1] looking at what happens to 14 year old adolescents from Los Angeles County schools who had never smoked tobacco products, but had used an e-cigarette at least once.  Unsurprisingly, some of these teenagers go on to smoke. Unsurprisingly, some commentators will claim this study shows a gateway effect. Before a new moral panic takes hold, there are three main points to draw out:
Ian Dunt – politics.co.uk
"Over the last year, there has been an overall shift among adults and youth towards the inaccurate perception of e-cigarettes as at least as harmful as cigarettes."

This is devastating. We are looking at a technology which appears capable of saving millions of lives. And so much misinformation about it is being churned out that people are turning against it….
---
---
In the Papers:
In case you've missed it! The news has been rather full today…
The Independent:
The Telegraph:
The Guardian:
The Mirror:
 Wales Online:
Nursing Times:
BBC:
ITV:
---
And finally some late night listening!
From 7m 15s in, an interview by Vanessa Feltz with Prof John Britton
Lorien Jollye at about 40 mins in