News 12th Dec 2014
Daily News Round Up:
Let's hope a dodgy battery charger isn't to blame….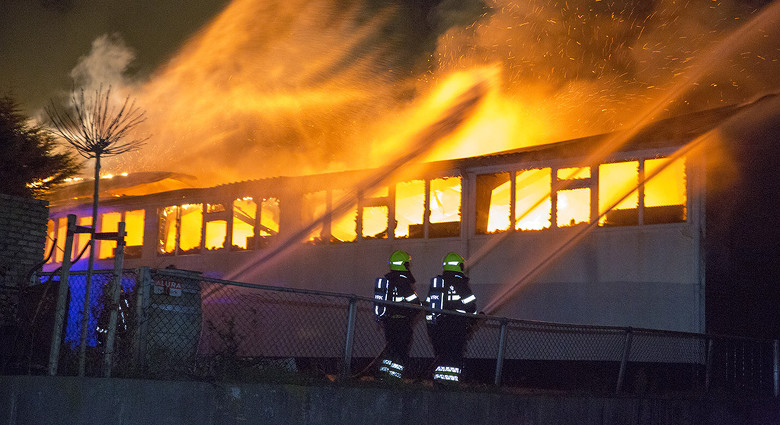 CRUQUIUS A large blaze destroyed tonight two units on the Bennebroekerlaan Dijk Cruquius. There were no injuries, but there was so much smoke free that police and firefighters advised residents to keep windows and doors closed. Meanwhile, the fire department gave the signal fire master.
Despite the efforts of the firefighters could not prevent the fire spread to an adjacent property. That property, owned by United Tobacco Vapor Group (UTVG) burned completely. In the building were stored electronic cigarettes.
A common argument used to support the public usage ban is that, "Minnesotans have become accustomed to the standard of clean indoor air." However, according to the EPA and FDA, so long as there's a "light fog" of propylene glycol vapor in the air, the air is actually more clean than the standard that Minnesotans have become accustomed to.
ocdz.co.uk feature on The Lancet and Electronic Cigarettes
What a peculiar situation I find myself in. At the end of 2012, not long after starting vaping after 23yrs of smoking, I realised that things were being grossly misunderstood about what ecigs could offer to smokers. Very naively I, and others, thought we could explain to politicians & Public Health where they were going wrong with what the TPD was trying to achieve. Within months, we learnt what 'AstroTurf' meant, as an Irish MEP informed the press that this is what we were. Why? Because we knew too much.
Nobody, not even the self-anointed guardians of public health who wrote the letter, has a shred of evidence that e-cigarette vapor causes even 1 percent of the problems that have been linked to even second-hand cigarette smoke.
Original Source: http://www.baltimoresun.com/news/opinion/bs-ed-vaping-letter-20141209-story.html
Is there a connection between ebola and e-cigarettes? I don't mean to imply that vaping has caused the epidemic in West Africa. But the World Health Organisation ( WHO) now has serious questions to answer about its months of complacency over ebola. WHO's director-general, Margaret Chan, made a speech only two weeks ago implying that tobacco control and the fight against e-cigarettes is a more important issue.
The reason that some states have not banned e-cigarette sales to minors is, of course, because ANTZ groups, led by the American Lung Association and American Cancer Society, and often including local groups that are funded by CDC (in violation of federal law [Update: more on that point from Greg Conley]), have lobbied against such bans. This is because they prefer the kids use e-cigarettes so they can then complain that it is happening and use it as an excuse to restrict sales to adults.