In the News September 13th

Tuesdays News at a glance:
Who speaks for the vaper? – Alice in Tobaccoland – New Cochrane Review On E-Cigarettes – ECIV at work at the EU Commission – Former State Legislator Pamela Gorman Appointed Executive Director of SFATA – Dear god, please stop this deluge of junk – The WHO Report on ENDS/ENNDS
That Got Me Thinking
Yesterday Simon Clark tweeted that he was going to be speaking on BBC Radio Oxford about vaping bans. He had been contacted by the BBC for comment. Simon is against bans and I trust him to make a good case against this one. I did react to his tweet with a sense of despair as once again a media outlet has contacted Forest about vaping. "Forest's mission is to protect the interests of adults who choose to smoke or consume tobacco". Rightly so but vapers don't consume tobacco. It behoves the media to not colligate the two.

I meant no offence to Simon, or Forest for that matter, they serve their cause well enough but rather I was wondering if the BBC had deliberately sought to bundle vaping with smoking or was it just laziness on their part. While Simon would defend both with equal vigor, the fact that it is Simon defending vapers rights is itself part of the problem.
Kevin Crowley, VapingLinks
According to Wikipedia, Tobacco control "is a field of international public health science, policy and practice dedicated to addressing tobacco use and thereby reducing the morbidity and mortality it causes".

Let me break that down.

Public health science It also says practice.

Dedicated to addressing tobacco use via public health science, policy and practice.
---

---
Science 2.0
A new Cochrane Review paper provided an independent, rigorous assessment of the best available evidence to date about electronic cigarettes for quitting smoking and found that electronic cigarettes may help smokers stop their smoking, and there are no serious side effects associated with their use for up to two years.

The first Cochrane Review, published in the Cochrane Library in December 2014, also found that electronic cigarettes may be an aid to smokers in stopping their smoking. There haven't been any new randomized controlled trials (RCTs) with long-term outcomes looking at the effectiveness of electronic cigarettes in helping people to stop smoking, likely because the world leader in science, the United States, has put a de facto ban on the products by declaring anything made after 2007 must undergo FDA registration. The U.S. Centers for Disease Control and Prevention also conflates them with cigarettes, despite the fact that there is no smoke, and in the current politicization of science climate of the Obama administration, studies won't get funded if the hypothesis is anything else.
Jérôme Harlay, VapingPost
On September 8, ECIV members attended a meeting at the EU Commission on the possible taxation of vaping products.

On March 8, when the Ministers of Finance met to discuss about the feasibility of taxing e-cigarette products, of it was unlikely that the EU applied the same taxation levels on e-cigarettes as those applied to cigarettes but a recent EU study reported about €160 billion lost in uncollected Value Added Tax (VAT) revenues in the EU in 2014 among which cross-border fraud accounts for €50 billion of the VAT Gap each year in the EU.

Is there a risk of seeing vaping products over-taxed because of this special financial context?
---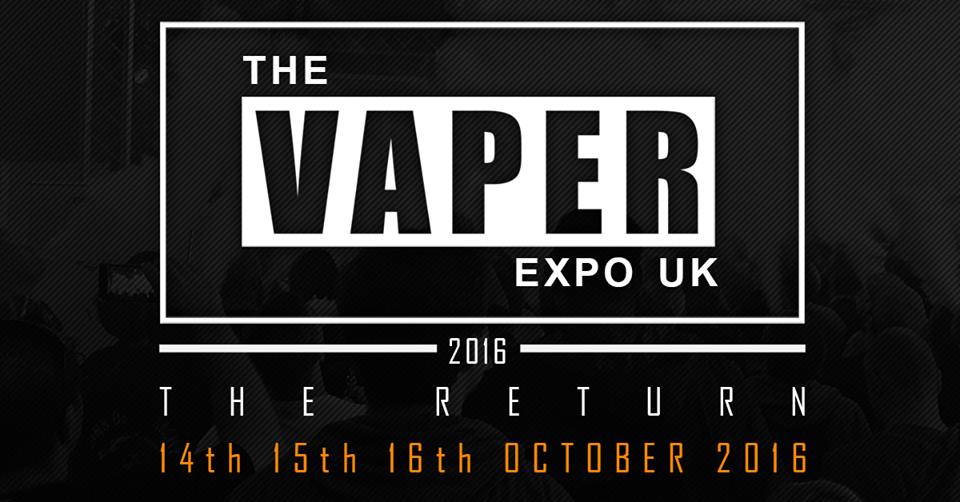 SFATA
The Smoke-Free Alternatives Trade Association (SFATA), the largest trade group representing and protecting the interests of the vapor industry, today announced that Pamela Gorman will serve as the organization's new executive director, replacing Cynthia Cabrera. In this role, Gorman will lead national and state advocacy and legislative efforts; oversee state chapters; and represent SFATA with regulatory agencies, including at industry events; among other responsibilities.

"Pamela is a perfect fit to lead SFATA against a host of challenges on the national and state levels, with strong experience in policy and advocacy, and as elected official," said Cap O'Rourke, president, board of directors, SFATA. "On behalf of the board, we look forward to working closely with Pamela to fight regressive policies that harm the small businesses that comprise our industry, and stifle the potential vapor products can have on helping reduce the public harm caused by smoking."
Tom Pruen, ECITA
This past month has seen a deluge of 'scientific' publications that have strong, bold, conclusions that are pitifully supported by the actual tests performed (e.g. this and this).

We now have another candidate for the most overblown overextension of results award.

A poster presented at a conference states :

"This study shows, for the first time, that ECV upregulates adhesion of S. pneumoniae to lung cells. Nicotine appears partly responsible, but most of the increased adhesion is due to other compounds."

This is interesting, and supported by the data. So far, so good.

However, the statements that were given to the press fare less well under any kind of critical examination.
---
---
Facts Do Matter
Many of you are aware that the World Health Organisation recently released all the documents for the upcoming tax-payer funded shenanigans to be held in India for Conference Of Parties #7 (COP7). There's a number of documents that are of interest, some of which I'll write about here but the main interest at the moment is the originally named document FCTC/COP/7/11 'Electronic Nicotine Delivery Systems and Electronic Non-Nicotine Delivery Systems (ENDS/ENNDS)'

When this document became public, there were a few that claimed the WHO had become more 'supportive' towards vapour products. The answer to that is…. not really. The WHO see vapour products (I flat refuse to call them ENDS or ENNDS – that's tobacco control speak) as part of the overall 'Endgame' to the "tobacco epidemic" – which, if you'll remember from Chan's opening statement at COP6 is more important than Ebola (emphasis mine):
---
Visit Nicotine Science & Policy for more News from around the World

---