In the News October 6th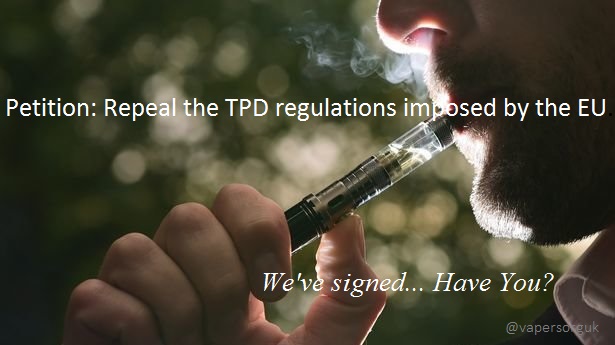 Thursdays News at a glance:
More Limp Vaping Support From ASH & PHE – Whispers in the Dark – Rethinking Nicotine:  – Could E-cigarettes help Stop Smoking Services beat addiction? – New bill in Hungary to regulate e-cig market – E-cigarette vapor non-toxic to human cells – 42% US smokers quit with Ecigs – City Council may approve vaping in public places – Nicotine Science and Policy Daily Digest – Thursday, 6 October 2016
Dick Puddlecote
The ASH Twitter page believes in quality over quantity, which is why they proudly linked to this article in one of only two tweets today. Here are a couple of interesting snippets.

In contrast to the known harm (yeah, right – DP) from secondhand smoke, there's no evidence so far of harm to bystanders from exposure to e-cigarette vapour and experts have assessed the risks to be extremely low.

So therefore, an article entitled "Vaping in the home: advice for parents – by Jo Locker" should consist of a few lines after that saying it's none of their business, doncha think?
Paul Barnes – Facts Do Matter
If there's one thing that public health like to do, it's to provide advice on how we, the Proles, live our day to day lives. This advice, which always ranges from the "no shit sherlock" to the "what the hell are you thinking" type. The vast majority of such "advice" is pretty much common bloody sense. Thing is, nanny seems to think us Proles don't have any, so they have to spoon-feed us guidance on a regular basis, just so we don't forget who's in charge.
The Role of Public Health Law in Ending an Epidemic
David Sweanor & Adam R Houston
Cigarette smoking is the leading cause of preventable death in wealthy countries, and rapidly replicating that status for the rest of the world. The WHO predicts that on current trends cigarette smoking will kill a billion people this century. Yet these deaths are almost exclusively caused by the inhalation of smoke rather than from the nicotine these consumers primarily seek.
---

---
Carl Alexander – Cancer Research UK
Today, there are many ways to combat smoking addiction, and behavioural support plus prescription medication through Stop Smoking Services remains the most effective way.

But every now and then a new technology emerges that's capable of changing the landscape. And for smokers, the most recent of these developments has been the rapid rise of the e-cigarette.
A new bill tabled in Hungary's parliament by Cabinet Chief János Lázár seeks to regulate electronic cigarettes and related products, treating them the same as regular tobacco products.

As reported by The Budapest Business Journal online, if the bill is passed into law, e-cigarettes will only be sold in licensed tobacco shops.
Dr Marina Murphy – EurekAlert
E-cigarette vapour is much less harmful to lung cells than cigarette smoke. Lab tests show that, unlike tobacco smoke, which causes oxidative stress and cell death, e-cigarette vapour does not. Oxidative stress and cell death are driving factors in the development of many smoking-related diseases such as COPD and lung cancer.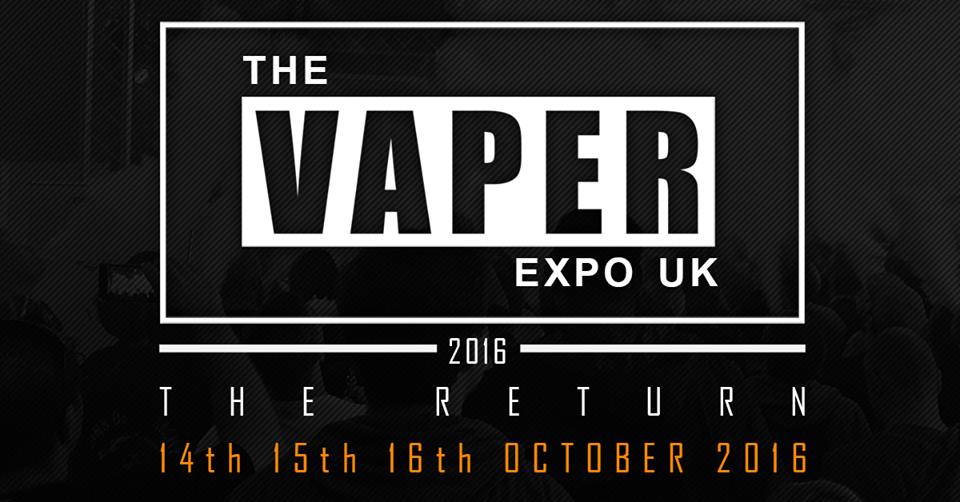 Jérôme Harlay – Vaping Post
A US study finds that about 85% smokers used an e-cigarette for their last quit attempt. This long-term survey also shows that smoking cessation rate (42.4%) is higher among long-term e-cigarette users and quit attempts occur more frequently (72.6%) with the e-cigarette than with other types of NRTs (approved by the FDA, add the authors).
Brendan Welch – St. Joseph News-Press
In a work session on Wednesday, the majority of City Council members indicated they would be interested in allowing electronic cigarettes to be used in public, indoor places.

E-cigs were included in the voter-approved St. Joseph Smoke-Free Indoor Air Ordinance that was passed in 2014 and was originally an initiative petition started by citizens who wanted to prohibit smoking in indoor, public spaces.
---
A look back at how things have moved on or otherwise…
Compiled by Robert Innes @BrainyFurball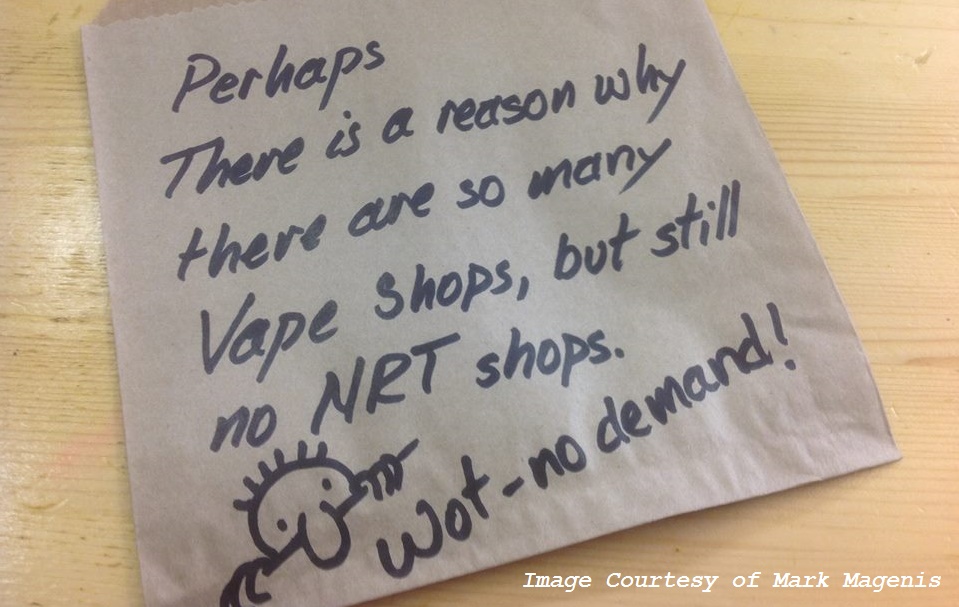 From Dick Puddlecote:
Here's more of that non-existent slippery slope we keep hearing about.

An international expert on tobacco control is calling for Scotland to lead the way in a global 'war' to tackle alcohol problems, similar to the efforts which have been made to reduce smoking across the western world.

A "war", no less! So who is this caped crusader against a consumer product enjoyed harmlessly by the vast majority of the population….?
The Real Story Behind the Formaldehyde-Cancer Link –
Brad Rodu – Tobacco Truth
Vapers, rest easy about e-cigarettes and formaldehyde.

As a pathologist with 28 years' formaldehyde exposure via workplace inhalation, I have both a professional and a personal interest in whether formaldehyde causes cancer.  It turns out that the formaldehyde-cancer link is weak to nonexistent, and it has been grossly exaggerated by organizations like the International Agency for Research on Cancer (IARC) and the U.S. National Toxicology Program (NTP). …
Bill Edward Nielsen – Cape Cod Times
Cigarettes are regulated because they cause cancer, not because they are addictive. Nicotine does not cause cancer, and nicotine is only slightly addictive — and not as addictive as caffeine. Cigarette companies put additives into the cigarettes to make them more addictive. These chemicals are what cause cancer. Nicotine, in my opinion, is not a gateway drug….
British Thoracic Society
On Thursday 28th September, Louise Ross, manager of the Leicester Stop Smoking Service was invited to speak at the British Thoracic Society Stop Smoking Champions Study Day.

The British Thoracic Society (BTS) is a registered charity that exists to improve standards of care for people who have respiratory diseases and to support those who provide that care; this meeting in particular served as a way for experts in their field to share knowledge….
---
Visit Nicotine Science & Policy for more News from around the World

---