In the News November 7th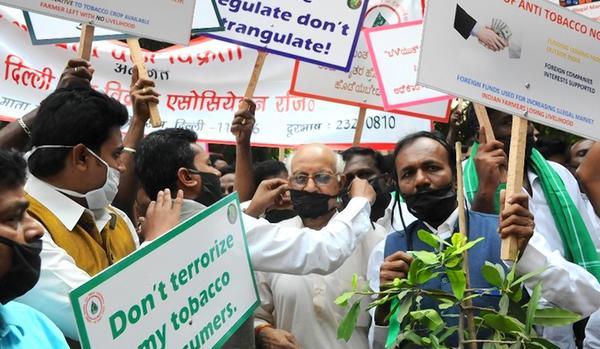 Mondays News at a glance:
87 per cent of UK councils are ignoring advice from PHE – Enfield, A Beacon In A Morass Of Local Insanity – Consistently inconsistent – Changing how YOUR Council sees vaping – The Shocking State of Local Authority Vaping Policy – #COP7FCTC – After all journalists were BANNED – Experts urge WHO to back THR strategies at CoP7 – A THR Expert Group to advise delegations – The war on what, exactly? – Iowa Attorney General Tom Miller – To vape or not to vape – Investigators Botch Study Results – What conflict of interest accusations really mean – Experts nicely "SLAM" lack of honest and relevant snus information from Sweden – Nicotine Science and Policy Daily Digest – Monday, 7 November 2016
Are ignoring advice from Public Health England
Andrew Allison – Freedom to Vape
In the first report of its kind, The Freedom Association has asked every council in the UK what its policies are on staff using e-cigarettes. Using freedom of information requests, all UK councils (district, county, unitary, metropolitan, London boroughs, and the City of London Corporation) were asked if their policies on vaping differed from those on smoking; if they allowed vaping in the workplace; and if e-cigarette users were required to vape in designated smoking shelters.
Dick Puddlecote
Councillor Simon Cooke last month wrote a couple of articles on the frustration he felt when trying to introduce an enlightened approach to vaping at Bradford City Council. The second of these, in particular, listed the daft and contrived justifications that his fellow council members put forward in order to dismiss the idea, do go read them here and his commentary on the matter.
Paul Barnes – Facts Do Matter
Readers will remember the "guidance" issued by Public Health England in a vague attempt to convince business owners, and other individuals that vaping in the workplace is not, in reality, such a bad thing, nor is it actually illegal. Folks will of course remember this post from Vapers in Power about banning smoking AND vaping on a beach. There is of course, this one where Nottinghamshire went beyond insanity and banned smoking AND vaping on any and all council owned property – including outside. I had a few words to sayabout that too.
Vapers in Power
There is only one council in the entire country with a decent attitude towards vaping. Thanks to the work of Freedom to Vape we now know that the vast majority of councils lump vaping in with smoking, against the advice of both Public Health England and the Health and Safety Executive.
Sarah Jakes – New Nicotine Alliance
The Freedom Association's Freedom to Vape Campaign has today released a report detailing the vaping policies of 386 of the UK's 417 local authorities. The report makes very grim reading.

Despite the fact that there are no known harms to bystanders from the aerosol from vapour devices, and that many people are using them to quit smoking, only one council, Enfield, has a policy which encourages the use these devices, which are estimated to be a total least 95% safer than smoking tobacco cigarettes. The key findings of the report are:
---

---
Finds Out What A Real Public Health Crisis Looks Like – Dick Puddlecote
If any of you have been following my tweets recently, you'll have gathered that I'm in India to experience the World Health Organisation's COP7 farce first-hand. Well, not exactly first-hand since the conference itself is notoriously known to exclude anyone and everyone who might offer a different slant on proceedings than that preferred by the WHO's junk science-laden FCTC.
From WHO nanny state conference in Delhi – Faith Goldy
This is a video you won't see anywhere else: A look at what really happens behind the closed doors of a globalist conference run by unelected, unaccountable busy-bodies.

At COP7 in Delhi today, the World Health Organization passed a motion to restrict all journalists from the remainder of the public meeting on tobacco control. Seriously.

And, what's most shocking: With over 180 nations attending, not a single country objected to media being thrown out — not a single one — including Canada.
Dr. Christopher Russell
Today, I'm at the 7th Conference of the Parties to the World Health Organisation's Framework Convention on Tobacco Control in New Delhi, India. I'm here as part of a Tobacco Harm Reduction Expert Group with Dr Konstantinos Farsalinos (Greece), Prof Riccardo Polosa (Italy), Dr Rajesh Sharan (India) and Julian Morris (USA).
To WHO Meeting in Delhi to heed the benefits of vaping
Irish Vape Vendors Association
"The IVVA call on Irish delegates to the COP meeting in Delhi to heed the serious criticisms levied at the WHO report, recognise the public health benefits of vaping, and break the cycle of secrecy that surrounds the meeting", said Golden.

"Although their attendance is publicly funded, media access is strictly controlled, and neither independent companies like our members, nor the thousands of Irish consumers who have found success with the products know what Ireland's position is."
Jérôme Harlay – Vaping Post
The worldwide success of e-cigarettes and the lobbying of tobacco giants in favor of new tobacco products have chilled down the enthusiasm of some government with regard to ENDS, helped in that by alarming messages from the media. This situation is leading to many restrictions, disproportionate sometimes, in many countries that prevent millions of people from accessing a safer alternative to combusted tobacco.
Diane Caruana – Vaping Post
The UK, a country renowned for leading the way in endorsing vaping products as smoking cessation tools, and achieving a great outcome as a result, is told by the WHO to reconsider its position instead of being given a well deserved pat on the back.
The seventh Conference of the Parties (CoP7) of the WHO's Framework Convention on Tobacco Control (FCTC) — the world's first public health treaty — kicked off here Monday with a coalition of experts seeking a focus on policy for new nicotine products like e-cigarettes.
---
Coming to a Cinema near You –  Reserve your tickets Now!
---
Dave Dorn – The Sun Also Rises
You see it all the time "They lied", "They peddle death", "The only product when used as directed…" – you get the drift. It seems there are some who just want to punish, and sod the "cure".

I was reminded, a few minutes ago, that certain quarters of the anti-smoker movement aren't just anti-smoker. They seem to have an irrational hatred of tobacco companies, too.
Gives outstanding speech on smoking, vaping and public health
Clive Bates – The Counterfactual
Quite simply the best speech I have ever heard on tobacco and nicotine policy, science and ethics. From Tom Miller one of the architects or the United States Master Settlement Agreement and Chair of the Truth Initiative.  A model of decency, humility and rigorous scientific reflection, in my opinion.
Nelli Bird – BBC Radio Wales
This week Eye on Wales enters the Willy Wonka-ish world of vaping where Unicorn's Blood and Pixie Dust are the name of the game.

In the last four years the number of people using e-cigarettes to vape a growing range of exotically named and flavoured nicotine-infused liquids has increased dramatically.
Michael Siegel – The Rest of the Story
A new study published online this morning in the journal Pediatricspurports to show that flavored e-cigarettes serve as a gateway to youth smoking by increasing nonsmoking youths' intentions to smoke and decreasing smoking youths' intentions to quit.
---

---
Really mean – Carl V. Phillips – Anti-THR Lies
Public health activists are extremely fond of using ad hominem attacks to avoid admitting they have no substantive defense against their critics. They are not alone, of course, with many supporters of other indefensible causes doing the same — e.g., anti-agritech activists, "alternative" energy advocates, alt-right adolescents on Twitter, etc.
And relevant snus information from Sweden – Atakan Erik Befrits
We are writing as independent public health specialists to note one of Sweden's great health successes and indicate the urgency to communicate this internationally. That success is the widespread use of low‐risk oral tobacco snus, to quit smoking and as an alternative to high‐risk tobacco in cigarettes. To external experts it is clear that Sweden has achieved notable success in reducing tobacco-related harm
---
A look back at how things have moved on or otherwise…
Christopher Snowdon – Velvet Glove. Iron Fist
The British Medical Journal seems to be on auto-destruct at the moment. More than ever, the magazine is filled with crackpots and conspiracy theorists. I don't how much tolerance its readers have for student politics and junk journalism, but some of them must be reconsidering their subscription by now….
Dick Puddlecote
Clive Bates has written a magnificent piece excoriating the BMJ for an astonishingly puerile article by gutter journalist extraordinnaire, Jonathan Gornall.

Gornall is such an incredibly inept tool that his hilarious conspiracy theory wibblings even managed to lose funding for the BMJ once, so you'd think they'd steer clear of him wouldn't you? Well, not the modern day integrity-free BMJ, no, because the BMJ is no longer anything more trustworthy and authoritative than the Sunday Sport, as Bates explains…..
To the Welsh HSCC published 5th November – Why Oh Why
This (PDF) was published on Thursday 5th November in the HSCC minutes, sent from Mark Drakeford to the WHSCC as supporting follow-up evidence to his recent appearance in front of the committee.

Itemising the 4 provided links to evidence….
---
Visit Nicotine Science & Policy for more News from around the World

---