In the News November 24th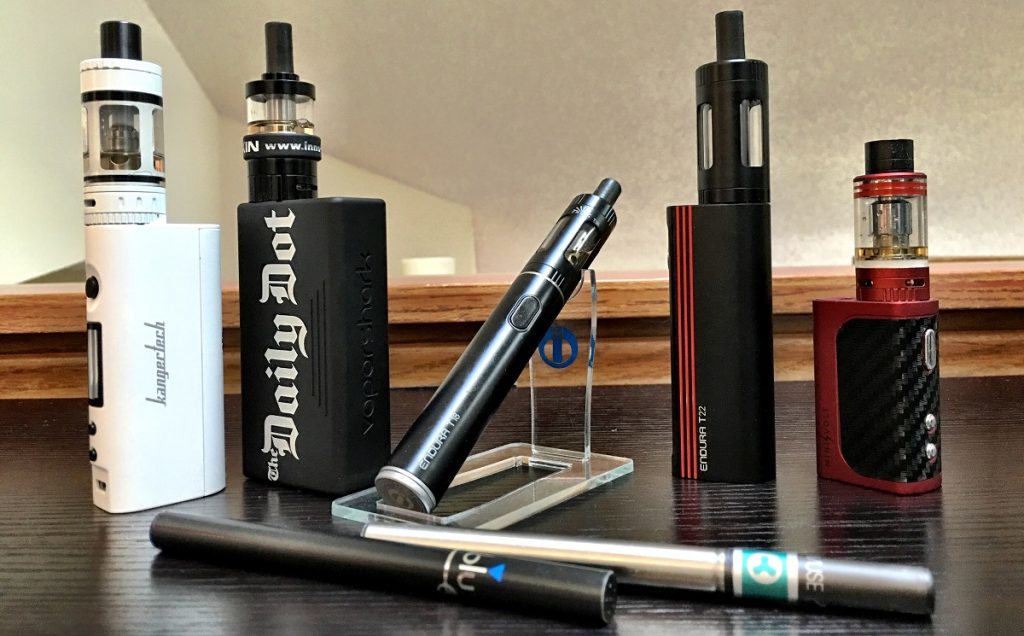 Thursdays News at a glance:
Can Vaping Reverse Disease – To vape or not to vape? The RCGP position on e-cigarettes – Waffle about Press Coverage – ASH "Absolutely Worried" – Senate Bill S-5 Completes First Reading – CBC's Fifth Estate Shatters Orthodoxy – Vaping has prompted a drop in cigarette smoking – 10 coolest things in the world this week – Nicotine Science and Policy Daily Digest – Thursday, 24 November 2016
Ashtray Blog
Harm reduction. That's been the key argument for switching from e-cigarettes to vaping. But what if vaping didn't just to lead to harm reduction but harm reversal?

Professor Polosa has been studying the effect vaping has on patients with blood pressure and asthma, and kindly agreed to answer a few of our questions.

What is it in smoking that leads to higher blood pressure? The interaction between smoking and blood pressure (BP) is complex…
The RCGP position on e-cigarettes – Dr Richard Roope
Smoking tobacco is the single largest cause of preventable illness and premature death, being responsible for around 100,000 deaths a year in the UK1 . Smoking accounts for 27% of all cancer deaths, 35% of all respiratory deaths and 13% of all circulatory disease deaths. It is in this context that smoking cessation is one of the most effective health interventions. Up until recent years the main tools to support those trying to give up smoking have been nicotine replacement therapy, and oral bupropion or varenicline
---

---
Alan Beard – Why Oh Why
As we are all too aware, the accuracy and narrative across the various media outlets varies enormously in general terms, but more specifically related to Vaping.

I cannot recall many other divisive or polarised topics in my lifetime, that emulate this,with the possible exception of climate change(I am an agnostic with insufficient knowledge to voice a considered opinion), maybe Industrial relations(UK) in the 70's-80's qualify here also.
[soundcloud url="https://api.soundcloud.com/tracks/244874435″ params="auto_play=false&hide_related=false&show_comments=true&show_user=true&show_reposts=false&visual=true" width="100%" height="450″ iframe="true" /]
Frank Davis
Let's hope that Trump defunds the Center for Tobacco Products at the FDA, and the Office on Smoking and Health, and rolls back federal tobacco taxes. Let's also hope that he names ASH as a terrorist organisation spreading lies and fear and division.
---
Coming to a Cinema near You –  Reserve your tickets Now!
---
ECTA of Canada News Brief
As was previously known, Heath Canada plans to move forward with regulation of vaping products with the intent to balance the need to protect young people from nicotine addiction while allowing adult smokers to legally buy vaping products and e-cigarettes to help quit smoking or as a potentially less harmful alternative to tobacco.
Brent Stafford – Regulator Watch
Karoline Podolak
While e-cigarettes have been under persistent scrutiny from provincial governments, anti-smoking advocates and health officials, new statistics show there has been a large drop in the amount of Canadians who currently smoke. And some experts say e-cigarettes are the reason.

We had David Sweanor, Adjunct Professor at the Centre for Health Law, Policy and Ethics at University of Ottawa, as well as lawyer and long-time e-cigarette advocate, join the show to discuss….
Josh Lee – GQ Magazine
This may be the last e-cig that a vaper will ever need. Made for both mouth to lung (taking the vapour into your mouth before inhaling into the lungs) and sub ohm vaping (vaping that produces large clouds), this piece of kit is easy to use whether you're a beginner or an experienced vaper. Even better, it doesn't look like a dictaphone from the Eighties.
---

---
Vapers in Power
There is only one council in the entire country with a decent attitude towards vaping.

Thanks to the work of Freedom to Vape we now know that the vast majority of councils lump vaping in with smoking, against the advice of both Public Health England and the Health and Safety Executive.
Hertfordshire's Tobacco Harm Reduction Guidance
It is proposed that Hertfordshire County Council promotes responsibly the use of e-cigarettes to help smokers to quit or reduce smoking, whilst acknowledging that e-cigarettes are not entirely without risk, and monitors ongoing impact and evidence. This line is entirely consistent with national guidance and was included within Hertfordshire's Tobacco Harm Reduction Guidance which was approved by Panel in February 2015.
---
A look back at how things have moved on or otherwise…
Dave Dorn – The Sun Also Rises
So I had to go to the local convenience store for milk this morning. A short walk, but a pleasant one, and at all adds to the activity. Have to stay healthy, after all!

Anyway, as I picked up the two two litre jugs of the white stuff and plopped them on the counter, I saw, where once there had been an orderly display of tobacco cigarettes, there was now a set of shutter, emblazoned with POS (which means point of sale, not, as some would have it, piece of shit) advertising for Vivid ecigs. Above that was the display – two shelves worth – of Vivid ecig paraphernalia. In prime position were the "capsules"…..
Guilty As Charged, The Scream Test – Vaping Links
Like a crime scene, "experts" are trying to cover up scientific evidence about e-cigarettes. Cleverly disguised with their self-important pseudo-opinions, they publish their assessment long before it has been properly reviewed.

Like seasoned criminals, experts are studious at covering up or altering these scientific studies and research to their benefit, not yours. There will be no evidence reviewed unless they say it's "ok"….
Because divided we fall – Forest Eireann
Over in the UK right now there appears to be some kind of animosity unfortunately developing between vapers and smokers.

At first glance it looks as if elements in the vaping community are seeking to share the high moral ground with the tobacco control industry in their condemnation of the put-upon smoker. Certainly in articles I've seen over the months an attitude of holier-than-thou is sometimes in evidence when vapers consider those of us who like to smoke….
---
Visit Nicotine Science & Policy for more News from around the World

---