In the News November 23rd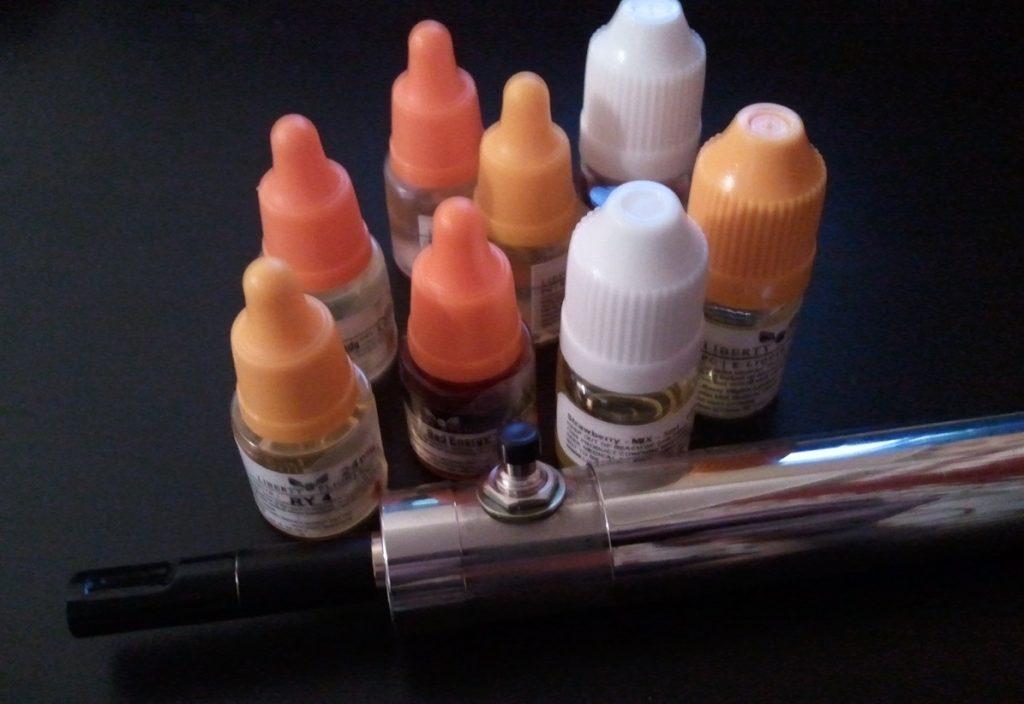 Wednesdays News at a glance:
How does Big Tobacco see its future? – Motorcycles Aren't Cars and Cigarettes Aren't Smoke-Free Tobacco – A journey into daily Ecig use – 'A Billion Lives' makes a compelling case – E-cigarette proponents defend product  – New Tobacco and Vaping Products Legislation – Clive Bates on the four basic arguments against vaping – Vaping, e-cigarettes to be regulated by Health Canada – Government of Canada set the base to regulate vaping products – Nicotine Science and Policy Daily Digest – Wednesday, 23 November 2016
Jonathon Fell, The Counterfactual
Simon Chapman, Emeritus Professor in Public Health at the University of Sydney, is a regular contributor to, and Friend of, The Conversation, and on 20 October published a piece called Big Tobacco sees its future in cigarettes, not vaping. This is not the first time he's expressed these sort of views; he wrote something very similar in a BMJ blog in March 2014, Why is big tobacco investing in e-cigarettes?, which I responded to at the time via the BMJ's comment section (here and here).
Cigarettes Aren't Smoke-Free Tobacco
Brad Rodu – Tobacco Truth
Motorcycles are more dangerous than cars. We know this because a government agency, the National Highway Traffic Safety Administration, routinely provides data that confirms it.

For example, the NHSTA reports there were 0.85 auto-related deaths for every 100 million miles Americans drove in 2014. By contrast, the death rate for motorcycles was 22.96 for every 100 million miles, making motorcycles 27 times deadlier than cars….
---

---
Jérôme Harlay – Vaping Post
The mode of diffusion of the questionnaire and the target panel are likely to have introduced a bias in the sampling of respondents, selecting probably more advanced (or experienced) users from forums than normal. Nevertheless, the snapshot that is shown with this preliminary survey (PDF) provides highly relevant information on vapers' behaviors that remain to be explored in further surveys.
Ernst Kuglin, The Intelligencer/Trentonian
A Trenton business owner is hoping politicians make "an informed decision" based on science and fact before they vote on a potential bylaw to ban e-cigarettes in public places.

Rowan Warr-Hunter is owner of Stinky Canuck in Trenton and Napanee. He's also on the board of directors for the Electronic Cigarette Trade Association of Canada.
Kimber Myers – LA Times
Enlisting a variety of personalities ranging from doctors to the former Winston Man, "A Billion Lives" credibly explores a conspiracy behind anti-vaping legislation. Talking-head interviews combine with news footage and occasional investigative journalism to reveal that it isn't just Big Tobacco who is against the rise of electronic cigarettes. Instead, the film also delves into the connections between the public health industry and traditional cessation aids, as well as the massive amounts of money governments make from the sale of cigarettes.
---
Coming to a Cinema near You –  Reserve your tickets Now!
---
Health Canada
The Government of Canada is committed to protecting Canadians from nicotine addiction and tobacco use. Regulating vaping products to make them less accessible to youth will help achieve this goal.
CBC News
"The proposed act amends the Tobacco Act to regulate vaping products as a separate class of products," Health Canada said in a statement on Tuesday.

The aim is to protect young people and non-users from nicotine addiction while allowing adults access to e-cigarettes.
Clive Bates & Sally Satel
Sally Satel plays devil's advocate and presents the four basic arguments against vaping. Clive Bates debunks all of them.
To regulate vaping products – Jérôme Harlay
What may become theTobacco and Vaping Products Act is in an early legislative process with the introduction and first reading in the Senate, yesterday. The progress of what is named the Act to amend the Tobacco Act and the Non-smokers' Health Act and to make consequential amendments to other Acts, sponsored by Senator Peter Harder, can be followed on the Parliament of Canada's website.
Parliament of Canada
Part 1 of this enactment amends the Tobacco Act. In order to respond to the report of the House of Commons' Standing Committee on Health entitled Vaping: Toward a Regulatory Framework for E-Cigarettes, it amends the Act to regulate the manufacture, sale, labelling and promotion of vaping products and changes the title of the Act accordingly. It also amends certain provisions of the Act relating to tobacco products,
---

---
Hertfordshire's Tobacco Harm Reduction Guidance
It is proposed that Hertfordshire County Council promotes responsibly the use of e-cigarettes to help smokers to quit or reduce smoking, whilst acknowledging that e-cigarettes are not entirely without risk, and monitors ongoing impact and evidence. This line is entirely consistent with national guidance and was included within Hertfordshire's Tobacco Harm Reduction Guidance which was approved by Panel in February 2015.
Vapers in Power
There is only one council in the entire country with a decent attitude towards vaping.

Thanks to the work of Freedom to Vape we now know that the vast majority of councils lump vaping in with smoking, against the advice of both Public Health England and the Health and Safety Executive.
---
A look back at how things have moved on or otherwise…
Dave Dorn – The Sun Also Rises
Yeah, I know. Many people have said it before. They may, or may not, be wrong. But in this case as actually do need some help.

There is some information I need and can I hell as like find it, but somebody must know.

We constantly hear how risky/dangerous/disease causing traditional lit tobacco can be. Let's say I accept all the figures. (I don't). What I want to know is at what timescale from the first drag of the first fag can we expect to see adverse events – and I mean relatively serious adverse effects, like, say, the first signs of COPD or Lung Cancer, or any other measurable result that is, in the literature, put down to being "smoking related".
Among young people in England – Reassuring new report
Clive Bates – The Counterfactual
Some quick notes on the NatCen report:  Survey of Smoking, Drinking and Drug Use among Young People in England – see Summary and Full report PDF.

NatCen is contracted by the official statistician to conduct this survey, which provides data for 2014 for England on substance-using behaviours of 11-15-year-olds. It's is possible that alarmist conclusions will be spun from a lazy reading of some findings on e-cigarette use. In fact, the survey provides a reassuring picture of young people's smoking and vaping habits….
Kevin Crowley – Vaping Links
Journalists. They spit out low quality fairy tales as fast as an e-cigarette study hits their untrained eye. Such articles give one an eye-opening glimpse into the many "amateur hour" hacks pretending to be "writers" there really are.

What a BUNCH of kumquats. I would be embarrassed to attach my name on such a lack of "efforts" in "journalism" I've seen. I can only refer to the skill in which these articles were written as piss-poor….
---
Visit Nicotine Science & Policy for more News from around the World

---