In the News 23rd November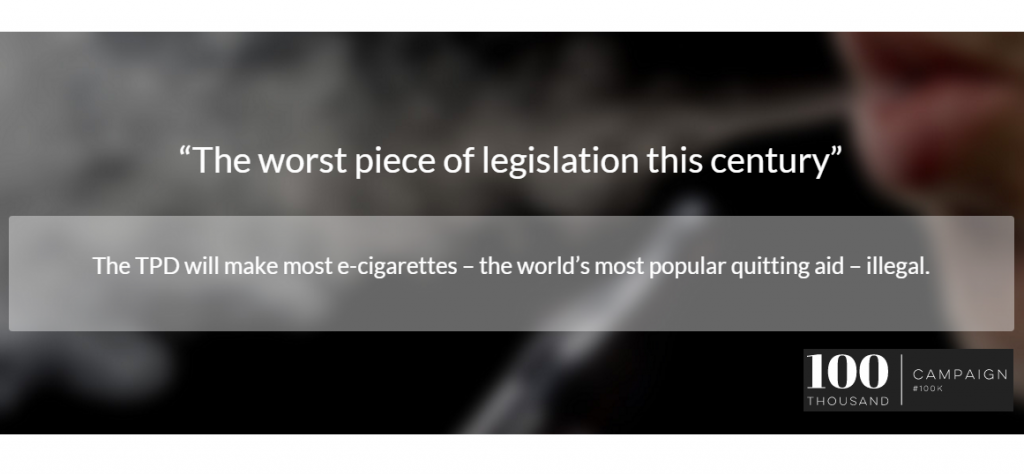 Mondays News at a glance:
I need help… – A Billion Lives, My Take – A billion comments – Guest Post: A Billion Lives – Toxic Media. E-Cigarettes And Journalism – Understanding the crusade against e-cigarettes – The Real Reason for E Cigarette Regulation – Damage Limitation – Why are Altria and Reynolds American Supporting Increased Competition Against Cigarettes – Sin Taxes Harm Public Health – The iFuse 'hybrid' cigarette – Did the CDC Just Save the Electronic Cigarette Industry? – Experts Say Vaping Bans Ignore Science and "Pander to Hypochondria" – The 10 Most Annoying Habits of the Vapehole – Nicotine Science and Policy – Daily Digest – Mon, 23 November 2015
Dave Dorn – The Sun Also Rises
Yeah, I know. Many people have said it before. They may, or may not, be wrong. But in this case as actually do need some help.

There is some information I need and can I hell as like find it, but somebody must know.

We constantly hear how risky/dangerous/disease causing traditional lit tobacco can be. Let's say I accept all the figures. (I don't). What I want to know is at what timescale from the first drag of the first fag can we expect to see adverse events – and I mean relatively serious adverse effects, like, say, the first signs of COPD or Lung Cancer, or any other measurable result that is, in the literature, put down to being "smoking related".
Among young people in England – reassuring new report – Clive Bates
Some quick notes on the NatCen report:  Survey of Smoking, Drinking and Drug Use among Young People in England – see Summary and Full report PDF.

NatCen is contracted by the official statistician to conduct this survey, which provides data for 2014 for England on substance-using behaviours of 11-15-year-olds. It's is possible that alarmist conclusions will be spun from a lazy reading of some findings on e-cigarette use. In fact, the survey provides a reassuring picture of young people's smoking and vaping habits….
Dick Puddlecote
OK, I'm jumping in on this because it's something that needs to be said.

Simon Clark posted an article today criticising the A Billion Lives documentary makers for using a stat on secondhand smoke.

It's ironic however that a trailer for a pro-vaping documentary should begin with the bold statement 'YOU ARE BEING LIED TO' (about the risks of e-cigarettes) before making the utterly bogus claim that "One hundred and sixty-five thousand kids die from secondhand smoke [pause] every year."

I agree with him 100% as I expressed on Twitter….
Simon Clark – Taking Liberties
Some interesting comments here, on Dick Puddlecote's blog and on Twitter in response to yesterday's post about the trailer for A Billion Lives, a documentary about vaping.

Carl Philips is someone I respect enormously because he strikes me as a genuinely independent, open-minded and pragmatic commentator and his analyses are invariably thoughtful and well worth reading…
Shannon Sparkles – Facts Do Matter
As the title says, this is a guest post written by Shannon Sparkles with some input from me, however the bulk of what follows originates from Shannon.

I'm really sad that I feel the need to write this, but it needs to be done.

When the team behind "A Billion Lives" posted the film's new teaser Friday morning, I was elated. I was finally able to get a glimpse into the work that is sure to change the world. Unfortunately, there was immediate criticism over some figures used in the footage, and the sniper shots began to ring out….
Vaping Links
Journalists. They spit out low quality fairy tales as fast as an e-cigarette study hits their untrained eye. Such articles give one an eye-opening glimpse into the many "amateur hour" hacks pretending to be "writers" there really are.

What a BUNCH of kumquats. I would be embarrassed to attach my name on such a lack of "efforts" in "journalism" I've seen. I can only refer to the skill in which these articles were written as piss-poor….
Joel Nitzkin – R Street
Two recent public comment letters from Stanton Glantz of the University of California at San Francisco finally lay bare the myth that underlies the public-health crusade against e-cigarettes – that no non-pharmaceutical nicotine-delivery product could possibly have any personal or public health benefits.

If not licensed as a drug, the argument goes, all such products (other than cigarettes) should be summarily removed from the market….
---
Having read TPD I really fear it goes way too far. Could reverse #publichealth wins from #ecigs . TPD is poorly designed, unfit for purpose

— Jim McManus (@jimmcmanusph) November 22, 2015
---
The real objective for Article 20 was never "how can we effectively regulate e-cigs so that they can continue to radically reduce tobacco consumption?" but "what are the financial implications if e-cigs replace tobacco smoking?" An outcome that was becoming more likely as millions shifted from highly taxed tobacco smoking to the hugely popular, and less harmful e-cigs…
Submit Comments on FDA's Proposed Intended Use Regulation – CASAA
The FDA is requesting comments on a proposed rule about "Clarification of When Products Made or Derived From Tobacco Are Regulated as Drugs, Devices, or Combination Products; Amendments to Regulations Regarding 'Intended Uses.'"
While Health Groups are Protecting Cigarette Profits? – The Rest of the Story
In an ironic twist that boggles the mind, both Altria and Reynolds American have taken a public policy position that protects public health despite being a threat to their cigarette profits, while the major anti-smoking groups are urging the FDA to stifle competition against cigarettes and thus protect the stream of profits for cigarette companies…
Jesse Hathaway – Heartland Institute
In cities and states across the nation, lawmakers are using excise taxes on popular consumer products to raise funds to pay for their pet spending projects.

Instead of using them as "health taxes," lawmakers are exploiting sin taxes as "stealth taxes" to boost government revenue through a divide-and-conquer strategy, hitting small groups of people who cannot effectively fight back…
Combines e-cig technology with tobacco to improve the flavour of the vapour – Daily Mail
One of the world's biggest tobacco firms is to launch a new 'hybrid' cigarette next week in a bid to reverse dwindling sales.
British American Tobacco is to trial a new type of cigarette that combines e-cigarette technology and tobacco.
The product, called iFuse, uses small amounts of tobacco to 'improve' the flavour of e-cigarettes..
According to a recent survey of tobacco shops and convenience stores, the once meteoric expansion of alternative-smoking products is moderating, and may soon be stubbed out, particularly with the Food & Drug Administration poised to implement new rules that could cause virtually all products to be pulled from store shelves. But a new study by the CDC hints at the benefits the industry offers, and may be what e-cigs need to light a fire under sales…
And "Pander to Hypochondria" – Churn Mag
Vapers in Maine are facing a flurry of new restrictions thanks to a law that equates vaping with smoking. Now vaping is prohibited in restaurants, bars, parks, and even on the public beaches. While lawmakers are celebrating the new vape restrictions, many health experts are condemning the law as counterproductive…
Don't be a vapehole…You know: the guy who blows humongous clouds in a movie theatre and then acts like he's being ostracized when people tell him to knock it off. Nobody likes that guy.

That said, there is a lot of genuine disagreement on the issue of vaping etiquette: what places are OK to vape? When is cloud-chasing acceptable? Is it better to publicly vape to "normalize" it – and possibly attract some interest from smokers – or should we be showing the public that vapers are polite bunch and respect the wishes of others, however irrational they may be?