In the News March 2nd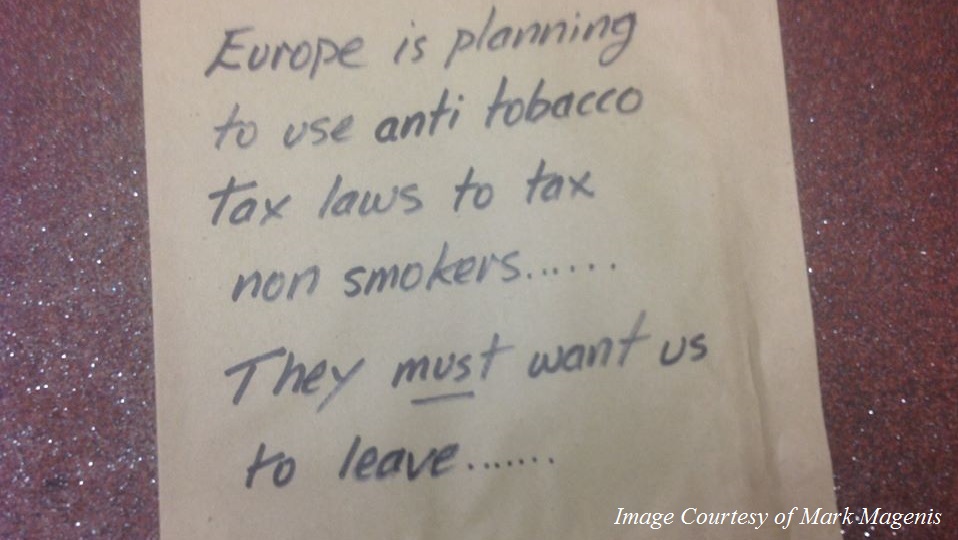 Wednesdays News at a glance:
Vapid Anti-Vapers; Vapid Government; Vapid EU – What do you mean ecigs only helped 16,000 people? – Vapers: welcome to the over-taxed club – It's the People Who Harmfully Attack E-Cigarettes Who Need to Quit– Anti-Tobacco Coalition Says.. – Vaping Becomes 'Collateral Damage' In War On Smoking – The toxicity of Propylene Glykole – 10 Things to Know About Diacetyl in E-Juice – Some Guy Vaped Chemicals On Me Outside The Bar – Nicotine Science and Policy Daily Digest – Wednesday, 2 March 2016
Vapid EU – Dick Puddlecote
You may have read here often that the incessant state-funded campaigns against smoking – and state-funded assaults on any other enjoyable legal product for that matter – have absolutely nothing to do with health. Well, it seems The Times is now coming to the same conclusion….
Ecigs only helped 16,000 people? – New Nicotine Alliance
In his recent paper published in the journal 'Addiction' Robert West and colleagues tried to count the number of additional people who successfully quit smoking in 2014 and would not have done so if ecigs didn't exist.You can read the paper here. The conclusions drawn in this analysis have prompted a great deal of debate….
Action on Choice
Governments spend money and need to raise taxes to pay for that spending. As irritating as it is to have our pockets picked constantly, the Revenue will use all sorts of means of extracting our cash at every point we earn or spend money. But in some cases, taxation is used to punish us for our bad behaviour to an astonishing degree – and no more so than when it comes to smoking.
---

---
E-Cigarettes Who Need to Quit – Helen Redmond – The Influence
An all-out war is raging against electronic cigarettes, the newest and most promising delivery device to help people stop smoking or to maintain nicotine dependence. Opponents of e-cigarettes (ECs) have created a hysteria that is eerily reminiscent of "reefer madness." Pure nicotine, delivered via vaping, has taken the "demon drug" position formerly held by marijuana, among others—with all the scaremongering, misinformation, fear-based lies, and junk science that implies….
E-Cigarettes Can Succeed Where All Else Has Failed – Guy Bentley – Daily Caller
An anti-smoking coalition has reached a consensus on e-cigarettes, concluding they are far safer than tobacco and could help people quit cigarettes where all else has failed.

"E-cigarettes are substantially less harmful than smoking tobacco," said the Yorkshire and the Humber Tobacco Control Network (YHTCN) statement.
---
---
Vaping Becomes 'Collateral Damage' In War On Smoking – RegWatch
Who started the war on vaping? The U.S. government and public health officials. They have placed e-cigarettes in the crosshairs aiming to wipe out vaping in order to win the war on smoking. As American vapers wait anxiously for the U.S. Food and Drug Administration to drop the final version of its new vaping regulations, activists from the highly-acclaimed 'Not Blowing Smoke' have launched a new national public information initiative called NoMoreCasualties.org.
Of e-cigarettes and smoking cessation – Science Media Centre
E-cigarettes and their contribution to smoking prevalence is the subject of a paper published in the journal Addiction.

All our previous output on this subject can be seen here. The SMC also produced a Factsheet on e-cigarettes.
Today Prof. Bernd Mayer (University of Graz, Austria) published a post on Facebook addressing previous claims made by Dr. med. Martina Pötschke-Langer (DKFZ, WHO) about the toxicity of Propylene Glykole (PG).

In a hearing in front of the German parliament Pötschke-Langer had claimed, that PG posed health risks to the consumer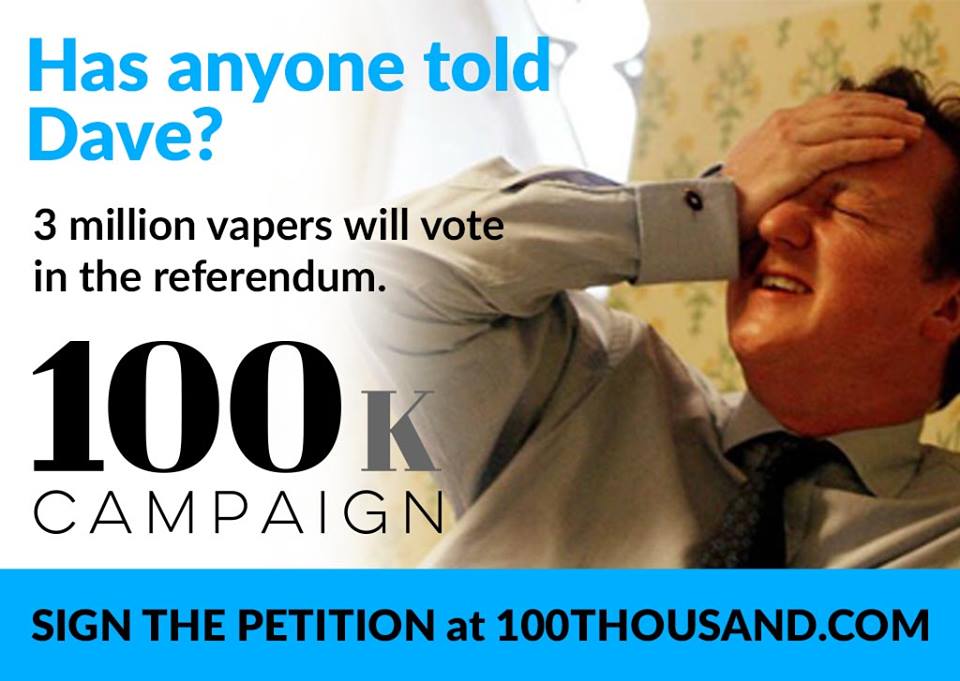 Lindsay Fox – E-Cigarette Reviewed
Black Note has recently published two posts looking at the issue of diacetyl in e-cigarettes, with one covering the science behind the debate and the other focusing more on the disagreement on the issue within the vaping community. The posts are both well-worth reading – so go take a look if you want the full story – but we've condensed some of the key take-away points here…
The Drip Club
It's true. Somebody vaped chemicals on me outside the bar, and I'm pretty sure I barely survived to tell the story.

It started out as a pretty normal Saturday for me: I woke up around noon, because I worked a late shift the night before, which of course puts me at higher risk for developing cardiovascular disease and cancer, and fixed myself some mutagenic heterocyclic amine-containing turkey bacon and scrambled eggs (which may increase my risk of diabetes).