In the News March 14th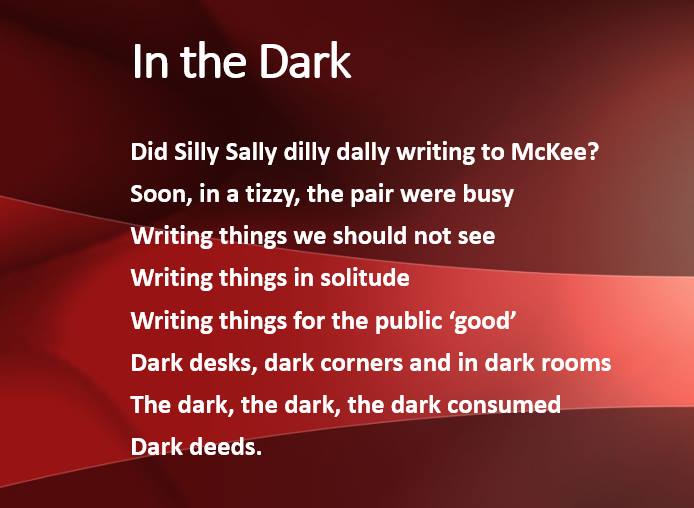 Mondays News at a glance:
Brexit: utopia, dystopia or PONCE? – Hong Kong Ecig Broadside – Vaping creates a boost for Scotland's high streets – Sleeping with the enemy (or as I prefer – you've got to be in it to win it) – Harm reduction, State, and Utopia – The views of under-18s to e-cigarettes – Stunning Reversal – Ontario Pulls Trigger On Anti Vaping Regulations – Why are Some Massachusetts Health Boards Willing to Protect Youth Smoking? – Will New State Law Kill California's Vape Industry? – Restricting how vape shops operate – Why are people so illogical about vaping? – Scientific Research on Vaping – Nicotine Science and Policy Daily Digest – Monday, 14 March 2016
Clive Bates – The Counterfactual
My view… I despise the EU in so many ways: it is unaccountable, wasteful, incompetent, over-reaching, elitist, arrogant, lawless, captured and dishonest.  The more you have to do with it, as we saw recently with the EU Tobacco Products Directive, the more appalling it looks….
Mawsley – Planet of the Vapes
Experts claiming to represent the health interests of Hong Kong residents have made claims that their studies highlight hitherto unknown dangers in electronic cigarettes. There is a war being waged against vaping and, in 1918 US Senator Hiram Warren Johnson is purported to have said, "The first casualty when war comes is truth".
For Scotland's high streets – Victoria Weldon – Herald Scotland
SCOTLAND'S high streets are being boosted by a rise in tobacconists thanks to the growing popularity of electronic cigarettes, research suggests.

A report by financial services firm PwC shows a 75 per cent increase in the stores in 2015, however experts claim the rise is simply a "short spike" due to the recent popularity of vaping….
(or as I prefer – you've got to be in it to win it) – Sarah Jakes – NNA – A year old but but still pertinent today
Less than a year ago vapers were simply voices in the wilderness. The UK government was planning to classify all ecigs as medicines, and knowing that that would be open to legal challenge, was spearheading a push to also get the EU to do the same. Had they have been successful in Europe the legal challenge would have shifted from being simply about whether or not ecigs fit the definition of medicines under UK law to one of EU mandates and proportionality.
---

---
Carl V. Phillips – Anti-THR Lies
There is an interesting debate-free debate going on among vaping advocates, about how to respond to pro-ecig tobacco controllers and similar authorities. There is concern about whether it is wise to embrace and exalt tobacco control crusaders
Medical Xpress
A new study by researchers at the University of Glasgow has investigated the views of under-18s to e-cigarettes for the first time and found they support strict regulation.

The study, conducted by Dr Shona Hilton and Dr Heide Weishaar of the MRC/CSO Social and Public Health Sciences Unit, University of Glasgow, and Dr Filippo Trevisan of American University in Washington, DC, is published days after the Scottish Parliament passed new health legislation.
Ontario Pulls Trigger On Anti Vaping Regulations – Regulator Watch
Willing to Protect Youth Smoking? – Michael Siegel
In what I can only call a bizarre phenomenon, a number of local boards of health in Massachusetts are sacrificing the public's health and protecting youth smoking under the guise of protecting adolescent health. These health boards have declared that flavored tobacco products represent a huge health threat to teens….
Mary Carreon – OC Weekly
On March 10, the California's State Senate voted to raise the legal age to purchase tobacco products from 18 to 21. But the language in the bill, SBX2-5, extends beyond cigarettes, rolled up cigars, hookah and chewing tobacco to include all electronic cigarettes and vape products

WARRINGTON Wolves have banned vaping at the Halliwell Jones Stadium after their partnership with an e-cigarettes manufacturer came to an end.

The club has brought an early end to its 18-months partnership with Truvape, which had seen the e-cigarette company sponsor the stadium's South Stand.

The deal, agreed in January last year, was originally for two years….
Will hurt smokers trying to quit, local advocate says – Kate Bueckert – CBC News
"The biggest concern that I myself and other vendors have is more for that new vaper coming in, somebody that's maybe taking a chance with using this instead of trying to use tobacco anymore. They won't be able to have the same access to quality care and customer service that we're able to provide right now," Jason Vickers, owner of Ponyboy Vapes located in Waterloo and Guelph, told CBC News in an interview.
The Joyetech AIO ! The CCC Equinox ! The Punchbox P One ! The News!
Tim Worstall – Adam Smith Institute
There're certain subjects that seem to turn people into drooling idiots. Those subjects often involve people enjoying themselves so we can at least construct some clues as to why the idiocy. Vaping seems to be one of those subjects.

The basic point is really easy enough for anyone to understand: human beings rather like the effects of nicotine and vaping is about 5% as dangerous or less as a manner of ingesting nicotine as the other popular method, smoking tobacco.
Could Kill Pain Pills – Neel V. Patel – Inverse
Vaping is not just trend piece fodder anymore; it's a mainstream habit. Still — despite the best efforts of the vaping congressman — it hasn't exactly become a routine part of every day life. Vaping is not a major part of non-bluetooth headset wearing Americans lives, but it could be in the not too distant future. Medical science may make vaporizers as ubiquitous as the outdated thermometers going unused in our drug cabinets.