In the News February 25th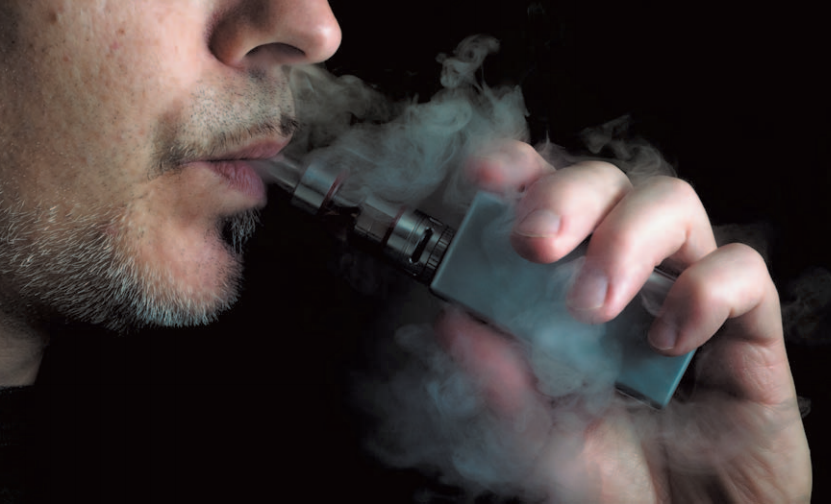 Thursdays News at a glance:
Blending evidence and empathy – a new guide to e-cigarettes – More Li-ion Cell Short Stories – New briefing for UK practitioners, how long should their Irish colleagues wait? – Dissecting the Oral Oncology Cell Study – Shining a light through the smokescreen – Another smoking ban miracle – Terry Barnes – Don't over-regulate e-cigarettes – UK vapers advised to vote for EU exit – Map of Pending Tax Threats to Vapor Products in the States – The Diacetyl Debate: Panic, Controversy and the Need for Transparency – Vaping Emits Less Formaldehyde than Previously Thought – Nicotine Science and Policy Daily Digest – Thursday, 25 February 2016
A new guide to e-cigarettes – Clive Bates – The Counterfactual
I would like to  draw your attention to a really excellent new briefing on e-cigarettes from the UK National Centre for Smoking Cessation and Training … this is version 2, February 2016.

I think this represents a new worldwide high point in the blending of evidence with empathy in official public health advice…
Mawsley – Planet of the Vapes
We have covered the media interest in accidents involving li-ion cells, we reported the sound advice being given out by fire service officials and even listed our own steps to safety. The question remains: how should the message be conveyed to new vapers? Yet more accidents and negative media coverage says it's not getting through….
How long should their Irish colleagues wait? – IVVA
To our mind, one of the most interesting and helpful aspects to the advice is the inclusion of common questions that smokers might have. It's also encouraging to see that the NCSCT advocates that practitioners seek out experienced vapers and familiarise themselves with local vape shops if they themselves are not familiar with e-cigarettes….
Paul Barnes – Nicotine, Science & Policy
A study in Oral Oncology, performed by researchers from the U.S Department of Veteran Affairs investigated the potential effects of e-cigarette vapour on human epithelial cells, prompted widespread media coverage both on the on-line sites, and in print from The Mirror, Daily Mail , The Telegraph, The Independent and The Guardian that did not present all the relevant facts from the study itself.
---

---
Head Rambles
I came across a couple of articles last night – The first was a release of new guidance in the use of electronic cigarettes published by the National Centre for Smoking Cessation and Training.

This is one of those rare publications that tells things like they are. I can see vapers in their thousands reading this and nodding their heads wisely and saying "sure we knew that all along". Anecdotal evidence and logic show that this document is telling the truth regarding electrofags, and demolishes the majority, if not all of the shrill screechings from the Tobacco Control Industry.
Simon Clark – Taking Liberties
Smoking bans have helped cut childhood smoking uptake by a fifth says a new study published today:

New research suggests smoking bans across the UK have reduced the uptake of smoking by teenagers by roughly a fifth….
---
Looking for Glasgow-based experienced vaper 2 help with a cessation study w patients who are new users- if interested Linda.Bauld@stir.ac.uk

— Linda Bauld (@LindaBauld) February 25, 2016
---
Catallaxy Files
This week, a South Australian parliamentary inquiry into ECs, headed by Labor MP Annabel Digance, released its long-awaited final report. It is a thorough and measured report, and that it didn't call for a ban on ECs in South Australia was welcome. It also rightly warns against selling or marketing ECs to minors, and recommends more research into their benefits and risks.
The KBOX200 from Scotland remembers Dave's trip to GSOV3, while Mark Crew looks at the Tesla III starter kit. Hoots!

Freddie Dawson – ECig Intelligence
A group of British vapers is convinced that voting to leave the European Union will save the industry and consumers from the looming Tobacco Products Directive (TPD) and its restrictions on e-cigarettes.
The UK will hold a referendum on 23rd June in which citizens will decide whether it should stay in the EU or quit – an option widely nicknamed "Brexit".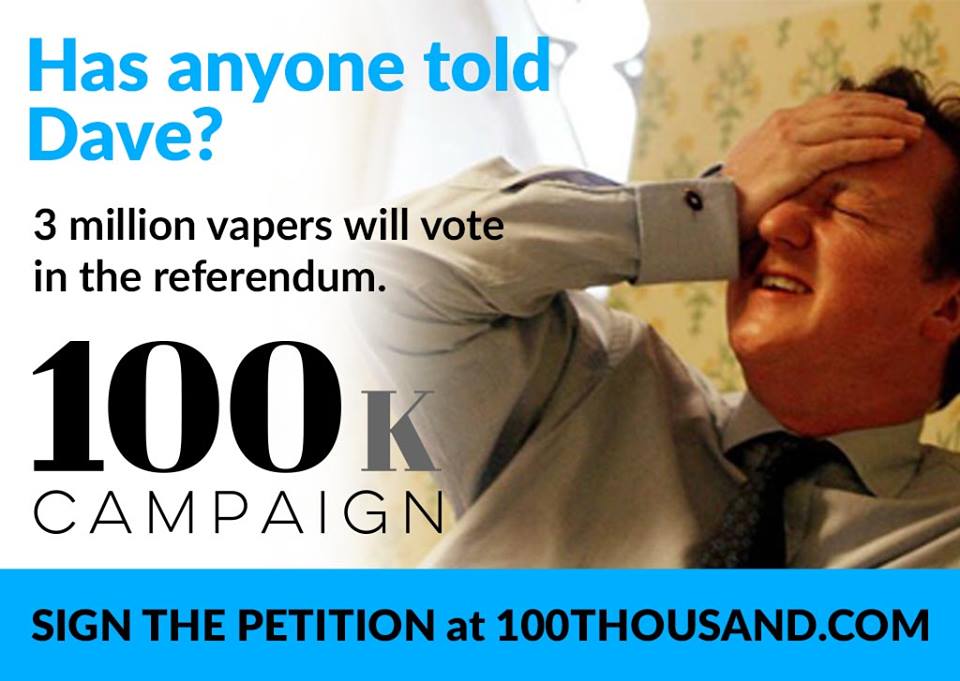 To Vapor Products in the States – Americans for Tax Reform
On the day of an overwhelmingly bipartisan Senate confirmation of President Obama's pick for Food and Drug Administration (FDA) commissioner and on the heels of a House budget hearing for the FDA, it's important to examine the fights taking place against government overreach at the state level as well. The most significant of which includes the ongoing attempt by the so-called public health community and money-hungry lawmakers to raise taxes on electronic cigarettes and vapor products.
Panic, Controversy and the Need for Transparency
Although the facts on diacetyl are debatable, the evidence still paints a consistent picture: it probably isn't something you should be inhaling. That's the plain and simple truth.

But the issue for vapers themselves is even less clear. Even if the amounts detected in vapor do pose a risk, the amounts in cigarette smoke are much higher, so switching to vaping is still the safer option.
Good news for vapers who aren't keen on sucking back a chemical widely used in embalming fluid: e-cigarettes don't appear to emit as much formaldehyde as previously thought, and tend to emit levels much lower than cigarettes, according to a study published this week in Regulatory Toxicology and Pharmacology.