In the News February 1st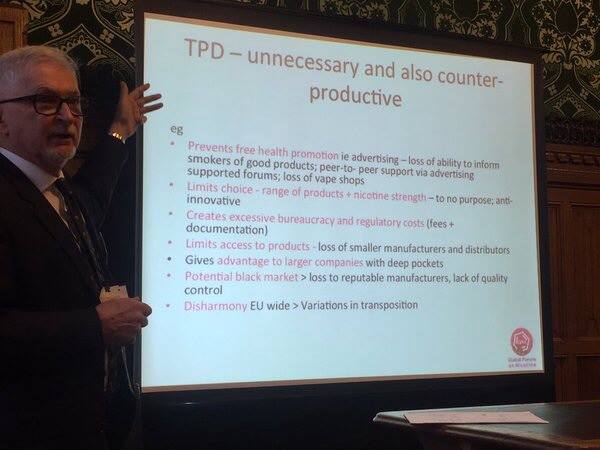 Mondays News at a glance:
Put the constitution down Herr Wikström. It's not yours. – Benzaldehyde: Another molecule in the flavors war? – Welsh Government's e-cig ban goes from bad to worse – "Bum over tit" approach to e-cigarettes wrong way to reduce smoking rates and harm – E-Cigarette Market In The U.K. Part 2: Big Tobacco Enters The Fray – Violation of Conflict of Interest Principles – R. Polosa: Head of EU working group – U.S. regulation: all the bills in progress, state-by-state – Congress Needs to Fix FDA Vapor Rule – Vaping Industry Leaders Form New Association – Why That Study Of Teenagers In Hawaii – Right to be Smoke-Free Coalition – Nicotine Science and Policy – Daily Digest – Monday, 1 February 2016
It's not yours – Argvargen
One of the most important purposes of a nation's constitution is to protect all individuals, organisations and companies – without discrimination – from the ever-present temptation amongst politicians and other rulers to restrict or destroy their rights and freedoms. Two of the sacred pillars of the Swedish Constitution are those which protect the freedoms of speech, expression and the press (encompassing all printed information)….
Another molecule in the flavors war? – Jérôme Harlay – PGVG
A Research Research Letter published in the British journal Thorax on January 28, reveals the presence of Benzaldehyde in 3 out of 4 fruity-flavored e-liquids. The American researcher ML. Goniewicz from the Roswell Park Cancer Institute (Buffalo, N.Y.) and his Polish colleagues conclude that in the absence of long-term studies, one must remain cautious with flavored e-liquids, especially with those having a cherry taste. Levels of exposure to belzaldehyde may be higher than with conventional cigarettes even if they remain 3 orders of magnitude lower than the recommended higher exposure level for workplaces.
Peter Black – Welsh Lib Dem
If it was not bad enough that the Welsh Labour Government were seeking to ban the use of e-cigarettes in public places without evidence of harm to support their case, the latest incarnation of that ban has just added confusion to the case against.

As the Western Mail reports, the Welsh Government had originally wanted to ban e-cigarettes from all enclosed public and work places in the Public Health Bill. But health minister Mark Drakeford backed down from the initial plans in the face of opposition pressure and the Health and Social Services Committee has passed amendments tabled by him listing places where the ban will apply….
---
It's a fully packed Monday! Join Marco & Matt as we chat to Dimitris Agrafiotis on his recent trip to China. Plus, can Dave Dorn, Marco & Matt meet Dave K's tank challenge ? All this, and more!
---
Wrong way to reduce smoking rates and harm – Terry Barnes – Cormorant Policy Advice
"Australia's public health approach is 'bum over tit' in relation to regulating e-cigarettes, and federal and state governments must change this", Terry Barnes, Cormorant Policy Advice principal, part-time fellow of the UK Institute of Economic Affairs and the former Howard government adviser whose work on GP co-payments sparked a heated political debate about the sustainability of Medicare, said today.
---
---
On the development of methods and laboratory tests – Nathalie Dunand – PGVG
Brussels, January 29, 2016. Prof . Riccardo Polosa was elected chairman of a working group on standards for e-cigarette emissions of the European Committee for Standardization (CEN), announced the Lega Italiana Anti Fumo (LIAF). A working group that will brings together fifty European experts.
---

---
Part 2: Big Tobacco Enters The Fray – Trefis
Big tobacco companies were relatively slow to enter the U.K. e-cigarettes market; but they have made up for lost time by using their size and financial power. The unexpected rise in e-cigarette's popularity took the tobacco companies by surprise. Every one of the big four companies — RJ Reynolds, Philip Morris International, Japan Tobacco International, and Imperial Tobacco — now has e-cigarettes, either already in the market or in development. However, most of the innovation has not been in-house, but through the acquisition of smaller private companies.
And Seemingly Dishonest Disclosures Confirmed – The Rest of the Story
Last Thursday, I revealed that in five recent articles on the effectiveness and use of smoking cessation drugs that were published in JAMA (one article) and Addiction (four articles), several of the authors failed to disclose the fact that they have received funding from pharmaceutical companies.
---
---
New e-cigarette regulations are set to shake up the industry for good, as this year, for the first time since its beginning the industry will be scrutinised and inspected like it has never been before. The rapid rise of e-cigarettes meant that the government were a little late to the party in creating legislation proportionate to the evidence that exists on them. In their mission to keep up, the powers that be may have over-reacted and over-regulated.
---
Carly Souther – ECig Intelligence
At the end of 2015, the final deeming rule by which the U.S. Food and Drug Administration (FDA) will regulate e-cigarettes and other electronic nicotine delivery systems (ENDS) as "other tobacco products" still remains unpublished after missing the original estimated publication date of June 2015.

In the absence of the deeming regulations, it is state (and to some extent local) governments that are setting the pace in e-cigarette regulation….
Phil Kerpen
After a lengthy and heavily contested regulatory process, a final rule deeming vapor products to be subject to pervasive FDA regulation is currently in the White House Office of Management and Budget for a final review before it is published and takes effect this year. Leaks of the purported final rule suggest it remains deeply flawed and will impose a draconian, one-size-fits-all model that risks disrupting the fast-growing vapor industry and denying access to products that pose vastly less health danger than conventional tobacco cigarettes….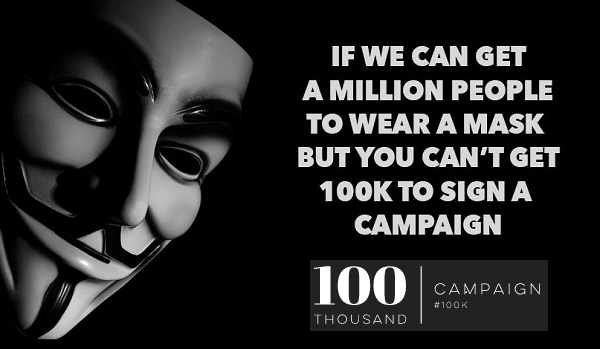 CSP Daily News
As President Obama signs e-liquid packaging safety legislation into law, manufacturers, wholesalers, small-business owners and entrepreneurs in the vapor technology industry across the country have joined together to launch theVapor Technology Association (VTA).
Does Not Show Vaping Causes Smoking – Jacob Sullum
Smoking among American teenagers has continued to decline, reaching the lowest rate on record last year, as more and more of them experiment with vaping. These opposite trends seem inconsistent with warnings that the rising popularity of e-cigarettes will encourage consumption of the real thing. Still, it's possible that the smoking rate among teenagers would be falling even faster if e-cigarettes had never been introduced.
Why We Need to Invest—and Reinvest—in Prevention – Prevention Institute
There's a growing consensus among policymakers and health planners that if we want to improve health outcomes and lower costs we must change community conditions in ways that support health and prevent illness and injury before they occur.
The Right to be Smoke-Free Coalition is a non-profit, industry-led trade association of e-vapor businesses dedicated to promoting the interests of the industry by advocating for reasonable and responsible laws and regulations, and fighting for the right of vapers to be smoke-free…