In the News April 5th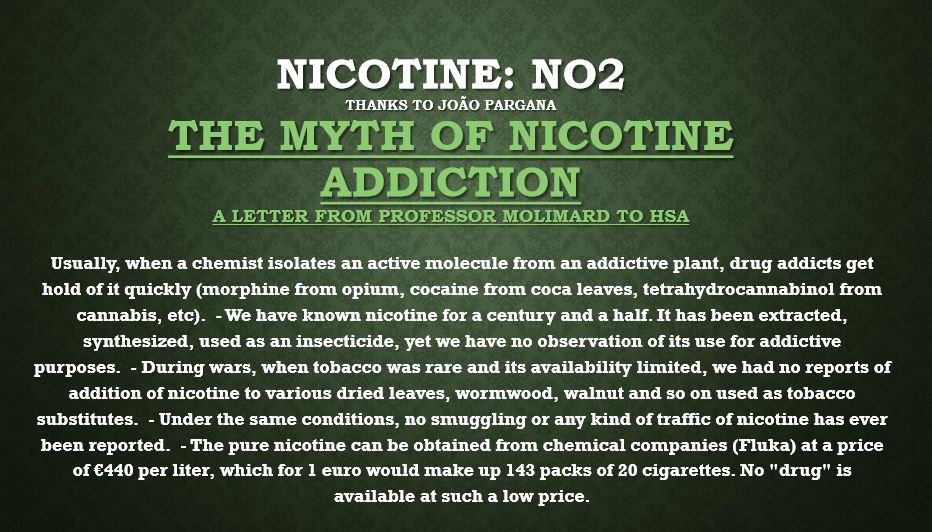 Tuesdays News at a glance:
Somebody Has Made A List – Another attack of the Vapers – Advocate of the year – Copy & Paste? – Communication with Molly Scott Cato MEP on Article 20 – TPD – A very different take – Care Home Worker Crowned E-cig Champion – Vape Event: Vape Jam UK 2 – Fontem Ventures gives a patent battle to the vape industry – Vapers in Power – "FREE PRIZE DRAW!" – Why Are States Taxing e-Cigarettes? – Legislature Clash Over E-Cigarette Regulations – California Legislature admits holding tobacco bills to stall threat – Nicotine Science and Policy Daily Digest – Tuesday, 5 April 2015
Paul Barnes – Facts Do Matter
Trouble is, they've not checked it twice. It must be a really slow day for the opponents of vaping, though you would hardly suspect that considering how often this article appears from a variety of seeming unrelated twitter accounts.
Underdogs Bite Upwards
I was going to write some starting rules on the story collection idea tonight but Dick Puddlecote seems to have started a minor flame war. Just a little one. I'll set up some loose and flexible story rules later. It's not going to be suitable for children, because I'll have a story in it.
Kevin Crowley – Vaping Links
The Global Forum on Nicotine has just finished taking nominations for Advocate of the year. Last year, this organization, (GFN) named Jens Mellin (Germany) and Professor Bernd Mayer (Austria) advocates of the year here.

Such a tough call, voting. The world of vaping is FULL of individuals who advocate. There are such stellar and dedicated people and organizations with outstanding people. Some you know, some you don't….
Communication with Molly Scott Cato MEP on Article 20 – John Summers
A little while ago I wrote to the MP & MEPs covering my region and others about my concerns over the damage that the TPD Article 20 amendments might do.

Now, fairs fair, it's the first reply I've had. Sadly, it's a pretty obvious cut & paste effort and is deeply worrying as it shows the level of misunderstanding and the lack of knowledge that the decision makers in this have shown. I'm posting this for public record and to help others spot this in communications with other politicians over the TPD.
---

---
Email from Julie Girling MEP on Article 20 – John Summers
Earlier today I recieved another reply to my MP & MEP email. Except this one is very different to yesterdays "cut and paste" and lack of understanding.

It's from Julie Girling MEP and it's clear that she's not best pleased with the TPD Article 20, more in line with the view expressed yesterday by +David Cameron at PMQs.
Andrew Bell
I had a win at work today. In fact we all had a win! Acceptance and recognition of e-cigs as being normal use devices in care homes.

While on my days off I had a message from my manager saying she'd had to do risk assessments for those residents that use electronic cigarettes and that she could have done with my help. I told her that I would look through them when I get back at the weekend….
April 1-3 2016 at the London ExCel
Whilst we loved giving the opportunity for Vapers to try our awesome juice ranges and grab some freebies, we agree that Vaping Advocacy is as important, if not more important if we are going to continue to enjoy vaping as we know it! Hopefully more of a voice for Vaping advocacy will be achieved at future UK Vape events in 2016.
---

---
Ghyslain Armand – PGVG
After notifying its concurrents for their illegal use of intellectual rights that the company owns, Fontem Ventures, reaches settlement agreements with e-cigarette manufacturers. The deal is a non-exclusive royalty-bearing licence. A return on investment after Dragonite Ltd was acquired by Imperial Brand (Imperial Tobacco), in 2013.
Vapers in Power are holding a free prize draw for all those people that make donations over £5 to the Crowdfund for our Election Campaign in Wales.

We are glad to include the following items as donated by ViP members and Welsh Vendors who have dug deep for us.
---
---
Cigarette taxes are one of the many sources of revenue that states have come to rely on. Taxing cigarettes makes sense based on the plentiful evidence that smoking imposes significant health care costs on society. As a bonus, cigarette taxes also bring in money for state governments.


Despite a trend in other states, Michigan lawmakers appear to have little interest in taxing e-cigarettes in the same way as traditional tobacco products. In the current Legislature, just one bill has been introduced to do so,Senate Bill 807 sponsored by Sen. Coleman Young II (D-Detroit)…
Admits holding tobacco bills to stall threat
It was less than a week from Gov. Jerry Brown's announcement of a historic $15 minimum wage deal to the signing ceremony in Los Angeles on Monday. So what's the holdup for a package of equally landmark tobacco bills that passed out of the Legislature nearly a month ago and have yet to arrive on Brown's desk?

In a word: politics….