In the News April 27th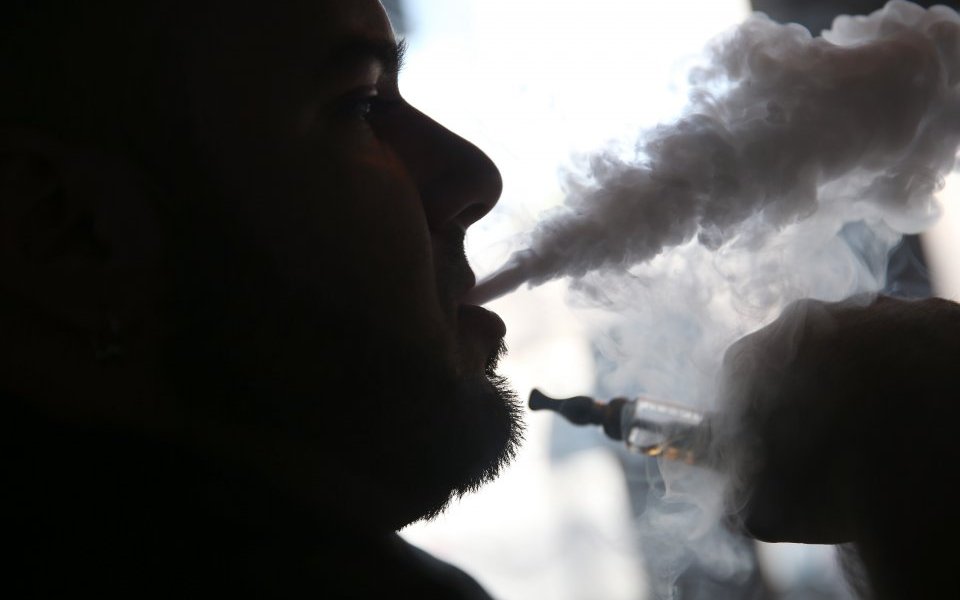 Wednesdays News at a glance:
My name is Bernice Evans and I am an ex-smoker… – Is the Ecig really a danger for public health – Vaping Vindicated – MHRA TPD Update Email – In the Poisonous Vaping Debate, Are Anti-Smoking Groups the New Big Tobacco? – Recreational alternative to smoking? – Conflict or Confluence of Interest? – Severe Bias in E-Cigarette Research – FDA 'should be open-minded about regulation' – E-Cigarettes May Actually Help People Quit Smoking – Nicotine Science and Policy Daily Digest – Wednesday, 27 April 2016
And I am an ex-smoker – Vapers in Power
Sounds like a confession, doesn't it? Do I feel like an ex-smoker? No, is the honest answer as I found a way to enjoy nicotine without the dangers of smoking and just don't think of smoking any more to be honest. After five years, I have to actually remember what I was like as a smoker. I watched my mother slowly die over ten years and after two massive heart attacks, no quality of life and breathing difficulties from years from smoking….
For public health, Mr Commissionner? – Jérôme Harlay – Vaping Post
Yesterday, before the European Parliament's Commission ENVI, the European Commissioner for Health, Vytenis Andriukaitisa, answered to a question of Frédérique Ries about the transposition of the TPD by member states and declared that 8 member states (over 28) have officially indicated they have transposed the EU TPD. Later, on the same topic, he added: "If some member states do not follow their legal obligations, we will start immediately with infringement procedures, no doubt".
The Times
The evidence that vaping helps wean smokers off tobacco is overwhelming. The NHS should embrace it as a route to better public health

Since becoming widely available in Britain nine years ago, e-cigarettes have been enveloped in a fug of medical, political and public controversy…
---

---
John Summers – GlosVaper
Welcome to the fourth update email from MHRA's e-cigarettes team. In this update we inform you about the publication of the fees regulations, as well as provide you with more guidance on the Submitter ID process. This follows our email last week where we updated you on the Tobacco and Related Products Regulations 2016 (the regulations that lay the Tobacco Products Directive into UK law from the 20th May 2016).
Are Anti-Smoking Groups the New Big Tobacco? – Sarah Beller – The Influence
With the release of new FDA rules regulating e-cigarettes expected to come any day now, our attitudes to these devices—and to tobacco harm reduction in general—matter more than ever. A debate over whether they should be viewed as a danger, as a lesser evil, or as a miracle, is splintering both the public and private realms, creating unexpected alliances and enemies. It is no exaggeration to say that millions of lives may hang in the balance….
---
---
Jérôme Harlay – Vaping Post
A recreational alternative to smoking… this is what Sarah Jakes, Trustee at the New Nicotine Alliance (NNA) sees when thinking about vaping.

"Vaping is a consumer driven free market solution to the problems inherent in smoking tobacco", she says in an article published on the Royal Society for Public Health's blog page. She explains the stunning success of the electronic cigarette by the fact that vapers or the vapour industry have filled a gap left by the failure of public health to deliver a solution for smoking cessation.
A recent Viewpoint suggested that "the term conflict of interest is pejorative" and proposed using "confluence of interest" instead, along with visually mapping the complex system of biases within and around research. The material is thought-provoking but problematic….
---

---
Michael Siegel – The Rest of the Story
In a remarkable coincidence of the publishing of two nearly identical analyses of e-cigarette advertising at the same time, the equally remarkable bias in e-cigarette research has become apparent.

The studies, published by two completely different sets of researchers, both conducted an identical analysis using an identical data set…
Catharine Paddock PhD – MNT
International experts in tobacco control are urging United States regulators to keep an open mind about regulating the use of e-cigarettes and other vaporized nicotine products and not just think about them as a gateway to tobacco use…

Medical Daily
Health experts have been delighted to see a recent drop in smoking rates among high school students in the United States. However, this decline was accompanied by a noticeable increase in the number of young people using electronic cigarettes.