In the News April 19th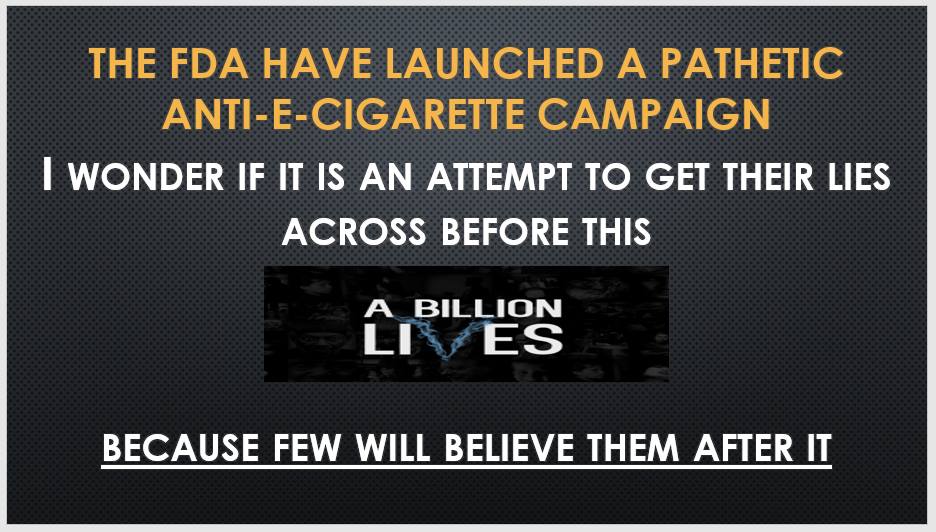 Tuesdays News at a glance:
E-cigarettes allowed on NHS Greater Glasgow and Clyde sites – Vapers Win Big: House Committee Passes Amendment To Save E-Cigarettes – Shaman's Revenge? – The Ecig officially recognized in smoking risk reduction – Medical Group With Financial Ties To Big Pharma Accused Of Lying – 28 Proven Health Benefits of Nicotine – Vaping, leaving Public Health behind? – Study finds nicotine safe – Sedgwick County employees can now use e-cigarettes – Nicotine Science and Policy Daily Digest – Tuesday, 19 April 2016
On NHS Greater Glasgow and Clyde sites – BBC News
Electronic cigarettes can now be used within the grounds of hospitals run by Scotland's largest health board.

NHS Greater Glasgow and Clyde decided back in December to allow restricted use of the devices after new evidence that they help tackle tobacco smoking. The previous ban was lifted on Tuesday.
House Committee Passes Amendment To Save E-Cigarettes – Guy Bentley – Daily Caller
The House Appropriations Committee passed an amendment Tuesday that could save 99 percent of e-cigarette products from prohibition.

The Food and Drug Administration (FDA) is set to announce its so-called "deeming" regs, which would require all e-cigarette products that came on the market after February 15, 2007 (predicate date), to go through the onerous Pre-Market Tobacco Application (PMTA) process — which could cost millions of dollars per product….
Mike Jay
The story of tobacco is the story of the modern age. On 12 October 1492, within hours of his first landing in the New World, Christopher Columbus met a group of Taíno men carrying spears, fruit and 'certain dried leaves which gave off a distinct fragrance'. Within days, his crew had joined them in rolling the leaves in maize husks, setting light to them and 'drinking the smoke'…..
---

---
In smoking risk reduction – Nathalie Dunand – PGVG
An official report has been published last Monday that recognizes the electronic cigarette as a risk reduction tool and warns against financial and administrative burdens imposed by the new European Directive on Tobacco Products…
---
---
Accused Of Lying About E-Cigarettes – Guy Bentley – Daily Caller
A medical nonprofit with significant ties to major pharmaceutical companies stands accused of lying about the safety of e-cigarettes.

The American Thoracic Society's (ATS) Tobacco Action Committee claims there is a "misconception" that e-cigarettes are safer than conventional tobacco cigarettes….
---

---
SelfHacked
Nicotine, considered a potent nootropic is a naturally occurring liquid alkaloid found in many plants of the nightshade family.

Tomatoes, potatoes, eggplant and tobacco all contain nicotine, although for humans, tobacco is the only plant containing significant enough quantities to have an effect.

Nicotine has recently been under the scope of research examining its beneficial role in ADHD, anxiety disorders, depression, Alzheimer's, Parkinson's, dementia, and even cognitive performance in the general population.
---
In this public lecture at the Guildhall London in April 2016, Professor Gerry Stimson contrasts the incredible success of the Public Health response to HIV/AIDS with the largely unhelpful Public Health response to the opportunities provided by e-cigarettes and vaping.
---
Helps in Alzheimer's, Parkinson's – Tom Valeo
Smoking, of course, damages the lungs and blood vessels, and contributes to an array of health problems, but nicotine — the calming chemical that cigarettes deliver — might actually be good for the aging brain.

Smokers, for example, are less likely to develop Alzheimer's disease — a phenomenon that has long puzzled scientists because smoking contributes to cardiovascular disease, which strongly increases the risk of Alzheimer's….

E-cigarette "vaping" is now explicitly allowed in Sedgwick County buildings. That includes courtrooms, the county jail, tax offices and even public health clinics.

Sedgwick County commissioners voted to approve the policy at a meeting Monday night in Derby. It passed 3-2, with commission members Tim Norton and Dave Unruh dissenting…