In the News April 14th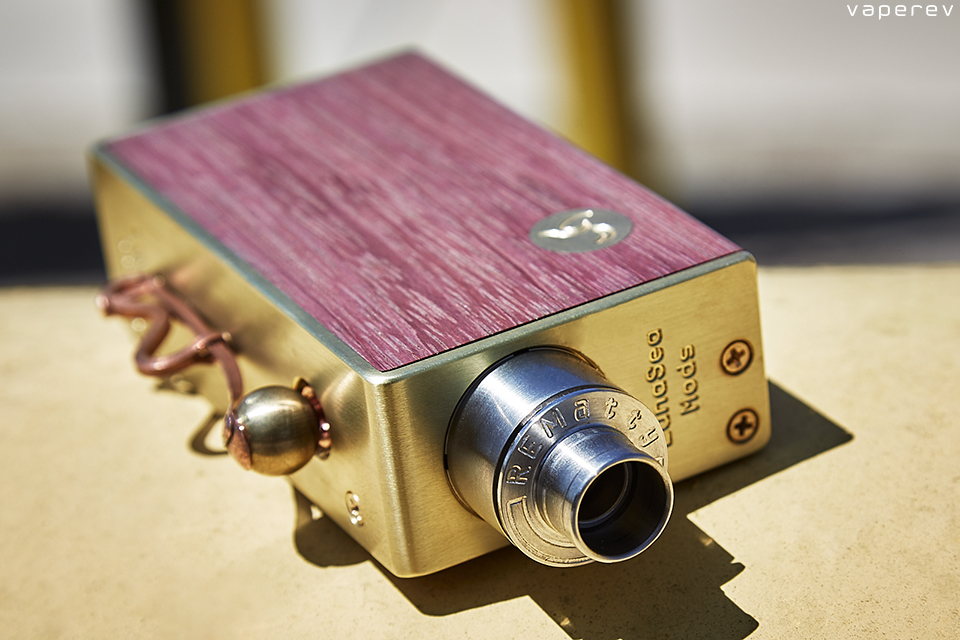 Thursdays News at a glance:
Intriguing Questions – Vaping Opponent Attacks E-Cigarette Companies for Urging Smokers to Quit -Ecigs and the "collateral benefits" on the respiratory function – Survey: How will EU attempts on vaping affect your vote? – Vaping Health Risk Academic Papers Released – Should e-cigarette displays be banned at tills? – E-Cigarettes in shops may influence their use by teenagers – Expert reaction to study looking at e-cigarettes – Welsh Elections 2016 – Britain and the U.S.: separated by attitudes to nicotine? – Suggested guidelines for state and local regulation of e-cigarettes – One Imminent FDA Regulation
Paul Barnes – Facts Do Matter
See, the thing is one of the key arguments against vaping is all about the dreaded, super-evil Nick O'Teen. There are also some parties that would like to see vapour products used only for cessation – which, by the way, they can stuff where the sun shineth not – so when I combined those two "arguments" in my head, I asked myself what is wrong here?
For Urging Smokers to Quit; Hides Conflict of Interest – The Rest of the Story
A paper published online ahead of print in the journal Tobacco Control blasts electronic cigarette companies and a consumer vaping advocacy organization for creating "knock-off" advertisements that urge smokers to quit by switching to vaping instead…
On the respiratory function – Jérôme Harlay – PGVG
An article published in the scientific journal Pneumonia shows how a risk reduction practice, vaping, may lead to health benefits for smokers who quit smoking by switching to e-cigarettes. The authors critically address some of the concerns arising in relation to lung health, including respiratory infections and pneumonia….
Affect your vote? – Ashtray Blog
So how will the UK's 2,500,000 + vapers vote in the EU Elections? Will your vote be affected by EU attacks on vaping? To help us find out, I'd love it if you could fill in a short survey.

The survey takes just seconds to complete, and you'll also be entered into a prize draw to win one of three Aspire Quest E-Cig kits.
---

---
Jim McDonald – Vaping 360
In an article published this week in The International Journal of Drug Policy, David Sweanor and Lynn Kozlowski accused American public health organizations of instituting an "information quarantine" on the truth about low-risk nicotine products like e-cigarettes and smokeless tobacco.
Teenagers who see e-cigarettes on display in their local stores are more likely to try the devices, experts have warned.
They found young people who have tried e-cigarettes in the past were more likely to intend to use them again.
And those who had previously smoked tobacco were more inclined to turn to the electronic alternatives.
---
It's a topsy-turvy week. Marco & Matt host this weeks VTTV Thursday, featuring the Wismec Indestructable, Doozy Juice, coiling, and more!
---
EurekAlert
Adolescents who recall seeing e-cigarettes in shops are more likely to have tried them in the past and are more likely to intend to try them in the future, according to a study published in the open access journal BMC Public Health.
Point-of-sale displays, and teenagers – Science Media Centre
E-cigarettes are a relatively new technology and their positive and negative effects are subject to extensive debate. Publishing in the BMC Public Health journal a group of researchers have reported that in their study adolescents who recalled seeing e-cigarettes in shops were more likely to have tried vaping.
---

---
The South Wales Central region is made up of eight constituencies. The region elects 12 members, eight directly elected constituency members and four additional members. It's a predominantly urban region which includes Wales' capital and largest city, Cardiff – which has a population of more than 340,000
Barnaby Page – ECig Intelligence
"In England, where leading medical organizations regard nicotine alone as relatively benign, the pressing need to reduce the risks for current smokers frames the debate" and e-cigarettes are therefore seen as an acceptable alternative to combustible tobacco, say Sharon Green, Ronald Bayer and Amy Fairchild of the Mailman School of Public Health at Columbia University in New York…

For state and local regulation of e-cigarettes – Joel Nitzkin – R Street
No nicotine-delivery product can be considered 100 percent risk-free. When compared to the risk posed by cigarettes, both e-cigs and the pharmaceutical nicotine products present less than 5 percent of the risk posed by cigarettes; most likely less than 1 percent of such risk, to both users and bystanders…
Could Wipe Out 10 Years Of E-Cigarette Innovation – Guy Bentley – Daily Caller
A regulation from the Food and Drug Administration (FDA) could wipe out nearly a decade of progress for the e-cigarette industry and deprive smokers of a valuable alternative to tobacco.

The Vapor Technology Association (VTA) warns the FDA's so-called "deeming" regs could destroy innovation in the e-cigarette industry and will do nothing to improve public health.
A Matter of Survival for E-Cigarette Companies
Congress begins debate next week on whether to approve an amendment that would help 'grandfather' e-cigarettes and save vaping companies millions of dollars.

Are e-cigarettes an effective way to ease lifelong smokers off conventional cigarettes? Or do they present a dangerous temptation to youth who might not otherwise have started smoking?