In the News 9th October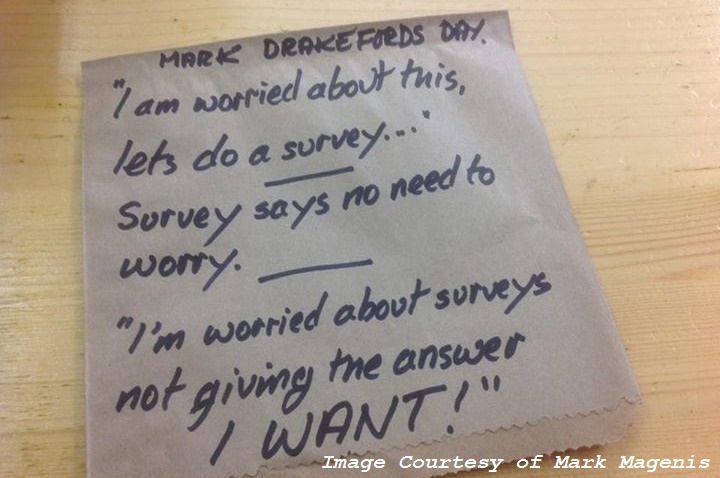 Fridays News at a glance:
Poxy Proxy – Harms or highs? Regulating narcotics, alcohol and nicotine – Welsh Gov E-Cig Gateway Theory Destroyed By Its Own Evidence – New data reveals the rise and rise of box mods – The EU's attack on e-cigarettes will bring a golden age of vaping to an end – For public health's sake, leave vaping alone – Evidence about electronic cigarettes: a foundation built on rock or sand? – NZ Vaping Alliance Launched – Campaign to stub out smoking in Scotland – Cumbria welcomes changes to e-cigs law – Bill to restrict "vaping" moves closer to becoming law in Prince George's – Nicotine Science and Policy – Daily Digest – Fri, 9 October 2015
Facts Do Matter:
Ever since the media kicked up a small storm over a 14-year-old having his vapouriser confiscated I've been thinking about this area. Of course, my own opinions are likely to differ from a lot of folks so feel free to take them or leave them.

As I mentioned at the start of the previous post on this:
Regulating narcotics, alcohol and nicotine – Clive Bates:
The emergence of electronic cigarettes and the likely arrival of more effective nicotine-containing devices currently in development provides a radical alternative to tobacco, and evidence to date suggests that smokers are willing to use these products in substantial numbers…..
Destroyed By Its Own Evidence
But Instead Of Trusting Its Own Surveys, Welsh Gov Turns To Dodgy Foreign Studies In its desperate search for evidence behind its claim that e-cigs are a gateway to smoking, the Welsh government has carried out a survey of 3,565 users.

But they failed to find ONE regular user who had been a non-smoker. And of the total surveyed, which included people who had just tried an e-cigarette, only 1% had never smoked….
Three things you can do this week to help keep vaping free.
1. The proposed ban on vaping in public spaces and work environments in Wales is strongly opposed by the Welsh Liberal Democrats. Whatever your politics their petition is something we should all be supporting. http://www.welshlibdems.wales/ecigs Let's each find them 3 new signatures this week.

2. Here is a link to surveys collating data on real vapers, their lives and attitudes, have you done them? http://www.nicotinesurveys.org/

3. ASH UK are gradually becoming more supportive of vaping, but they still seem to think the TPD Article 20 is a good idea (http://dickpuddlecote.blogspot.co.uk/2015/10/ash-cant-bite-hand-that-feeds-over-e.html) We know they are wrong. If we don't tell them, who will?

Email: enquiries@ash.org.uk

Snail Mail: 6th Floor, Suites 59-63, New House, 67-68 Hatton Garden, London EC1N 8JY

Twitter: @ASH_LDN
ECig Intelligence
The popularity of box mod e-cigarettes among U.S. vapers has risen sharply over the past year, in part because of innovative tank designs, new research suggests.
Data collected by the E-Cigarette Forum (ECF) and analysed by ECigIntelligence shows that nearly 70% of respondents to an ECF survey are now using box mods, compared with around a third in 2014….
Christopher Snowdon – Spectator Health
Walking down most British high streets you could be forgiven for thinking that e-cigarettes are more common than tobacco. It's a false impression. There are still more smokers than vapers, but more than anywhere else in the world, you see men and women clutching a variety of shiny vaping devices. I suspect only a handful of them are aware that their e-cigarettes will be snatched from them in a few months time as a result of EU regulations that are — even by the standards of Brussels — misguided, ill-considered and counter-productive….
Jim Maas – Gannett Central Wisconsin Media
"(E-cigarettes) are just as important for public health as childhood vaccines, antibiotics, sewer treatment and water treatment," attests anti-smoking activist Bill Godshall of Smokefree Pennsylvania in a story in Reason magazine. "And, (it is) one of the craziest situations because the public health authorities (want to) ban them…."
A foundation built on rock or sand? – More response from Dr Farsalinos
Krupp  suggests that my arguments about the non-carcinogenic effects of nicotine in my previous comment are rhetoric rather than scientific. However, he still uses the same laboratory (cell or animal) studies to support his opinion that nicotine has carcinogenic effects. The only exception was a case control study of exposure to nicotine insecticide. Everyone knows, however, that nicotine used in e-cigarettes and in NRTs is pharmaceutical grade…
"Our objective is to become the one-stop-shop for the latest information on e-cigarettes and vaping issues. We will also have stories of real-people who have quit smoking thanks to e-cigarettes.

"More and more New Zealanders are quitting smoking by using e-cigarettes, which has to be a good thing. But as a result of the mix of laws (Medicines Act and Smoke-free Environments Act), people looking at e-cigarettes as a way to stop smoking are forced to buy nicotine-containing e-cigarettes from overseas suppliers…
A new tobacco control strategy was unveiled in 2013 and included robust restrictions on how cigarettes are displayed in shops and a ban on smoking in hospital grounds.

The Scottish Parliament is now considering a new Health Bill which includes further measures on sales and introducing regulations on e-cigarettes for the first time.

Read more: http://www.scotsman.com/business/food-drink-agriculture/campaign-to-stub-out-smoking-in-scotland-1-3912872#ixzz3o6Mpby1B
Follow us: @TheScotsman on Twitter | TheScotsmanNewspaper on Facebook
Colin Cox, Cumbria County Council's director of public health, said: "While electronic cigarettes can be a good alternative for people who already smoke, it's still important to try to prevent young people getting addicted to nicotine. We would therefore discourage young people from using e-cigarettes and advise those that do to stop. If you want to stop smoking, call Cumbria's Stop Smoking helpline….
A bill to ban the use of electronic cigarettes in most businesses and public places moved one step closer to becoming law in Prince George's County on Thursday after lawmakers voted it out of committee.

Council member Todd Turner (D-Bowie) sponsored the bill that would regulate the distribution and sale of the nicotine vaporizing devices while restricting "vaping" in most restaurants, bars, public and senior citizen housing….