In the News 9th April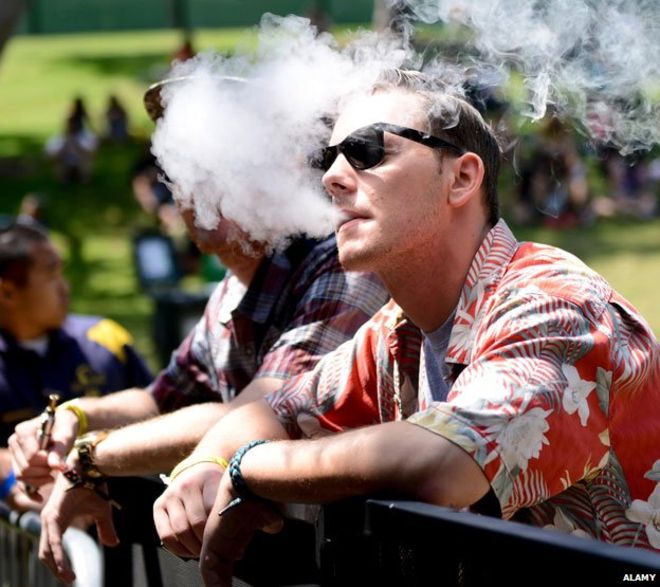 Thursdays News at a glance:
Norwegian Department of Health positive to harm reducing e-cigarettes – Evaluation of E-Cigarette Liquid Vapor and Mainstream Cigarette Smoke after Direct Exposure of Primary Human Bronchial Epithelial Cells – How to make a fortune – GFN Programme update – California vaping: The new subculture – Nicotine Science and Policy – Daily Digest – Thu, 9 April 2015
The Norwegian Department of Health recently published and presented their Public Health Report to the Parliament. According to the Norwegian governments' official web-portal, regjeringen.no, this reportpresents new policies in areas that the government believes has not been sufficiently prioritized or that require new approaches….
and Mainstream Cigarette Smoke after Direct Exposure of Primary Human Bronchial Epithelial Cells
However, no regulations for e-cigarettes are currently into force, so that the quality and safety of e-liquids is not necessarily guaranteed. We exposed primary human bronchial epithelial cells of two different donors to vapor of e-cigarette liquid with or without nicotine, vapor of the carrier substances propylene glycol and glycerol as well as to mainstream smoke of K3R4F research cigarettes….
Reading through the comments, what struck me was the appalling repetition of all the old propaganda clichés put out by the Tobacco Control Industry.  There were the eight million deaths worldwide, the "smokers cost the NHS", "Big Tobacco is The Evil Empire" and all the other tired sound bites so beloved of the smoking Nazis.  What all these people miss is the core foundation of the whole Anti-Smoker lark.  What is it that makes smoking so unpopular?  Why is Big Tobacco the evil empire?
The countdown to GFN 2015 continues! You can now view the near-final programme, with details of the various sessions, speakers and titles for presentations here.

Proceedings will commence at 10:00, on Friday 5th June, with a series of satellite meetings. We are confident that these will provide something of interest for everyone attending.
California is generally reckoned to be a trendsetter – it's not necessarily that things are invented there but California is often an early adopter. Think raves, skateboards, hippies and a whole smorgasbord of drugs. So what's next?