In the News 8th April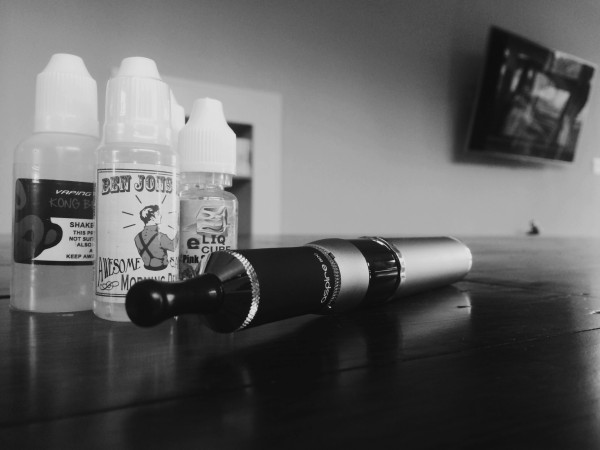 Wednesdays News at a glance:
Vaping and THR Briefings – E-cigarettes: if they're good enough for Nigel Farage – Astroturf? Really? Why Vaping Activisim is Suspect – Politics and power – Is vaping the subculture of 2015? – 'Internet vermin' target health advocates – More on "public health" and the mirror image delusion (California War on Ecigs edition) – A vaping advocate makes the case for e-cigarettes – Positive media, little coverage – E cigarettes and the Washing of Hands – E-Cigarettes and Smoking Cessation: Evidence from a Systematic Review and Meta-Analysis – "We Are Trained To Misinform" – Ex-Big Pharma Sales Rep Speaks Out About The Deception In The Pharmaceutical Industry – A new study verifies that e-cigarettes are less toxic on lung cells compared to tobacco cigarettes – Nicotine Science and Policy – Daily Digest – Wed, 8 April 2015
A selection of briefings for advocates and politicians:
Please note carefully that these briefings are each, individually, aimed at community activists or political researchers orpolicy-makers. The information is specifically tailored for the target audience, and is unlikely to be of any more than passing interest to anyone not in the target audience. Each briefing below is headed with who it is for…..
Once again, vapers made a stand against very loud public denouncements of e-cigarettes.  It seems that whenever that happens, the prohibitionist camp starts throwing around the accusation of the resistance being a Big Tobacco plot to undermine public health's valiant efforts. In essence, the accusation is a fake grass-roots movement which is referred to as "Astroturfing."…
Requires "Sign Up" to read  but available here aswell
PROMINENT health activist Professor Mike Daube suspects commercial interests may be behind some of the anonymous forces using social media to abuse and intimidate public health advocates. ..
From Dr Farsalinos:
A new study was published today in International Journal of Environmental Research and Public Health. Researchers from Germany evaluated the cytotoxic potential of e-cigarette vapor (from 0% and 2.4% nicotine-containing liquids). They were also "brave enough" to compare the effects with tobacco cigarettes. Although this should have been the norm, you rarely see any cytotoxicity study today comparing e-cigarettes with tobacco cigarettes….
As of April 1 it seems that £3,002 has been raised, enough to pay the deposits of two candidates and deliver leaflets to 80,000 households. Liam Bryan will stand in Kingswood (Bristol), Billy Marsden in Barnsley East….
The world is vaping like never before. Waking up to the dangers of regular smoking and responding with a health-conscious product, electronic cigarettes have evolved hugely in the last 10 years to become advanced and sophisticated, offering products in-line with growing user demand….
(California War on Ecigs edition)
I have previous writtenabout the dominance of the mirror image delusion among "public health" types, including tobacco control. It refers to the tendency of non-insightful people to think that whoever is across the table from them is fundamentally just like them. This is, for example, what leads them to make absurd assertions like drinking soda or tobacco use has no benefits….
The debate over the health impact of e-cigarettes keeps getting more contentious. On the one side, there are public health officials who want people to proceed with caution because much of the medical evidence is still uncertain. E-cigarettes, after all, have only been around for a decade, which means there are many unknowns about their long-term health consequences…..
Most of you will remember the post Misinformation vs Information I put up a less than a week ago.  That post led to Thud!.  Both of those posts originated from a questionable article in Vox.

Of course, the author of that article immediately came under fire from many within the vaping community.  However, there is some (relatively) good news.  The author, Julia Belluz has taken some time to speak to one of us vapers and put out an opposing view….
Cracking good post. A simple point, but it makes you think
In the mid-1800's, a physician named Ignaz Philipp Semmelweis noticed that there seemed to be a relationship between the handling bodies of people who had died of disease and mortality rates due to puerperal fever in women that had just given birth in a women's hospital….
Evidence from a Systematic Review and Meta-Analysis
Over recent years, electronic cigarettes (e-cigarettes) have gained the attention of smokers due to their ability to closely simulate the aesthetic and behavioural experience of smoking, as well as delivering a dose of nicotine without involving the combustion of tobacco. E-cigarettes may, therefore, have potential roles in both smoking cessation and tobacco harm reduction….
Ex-Big Pharma Sales Rep Speaks Out About The Deception In The Pharmaceutical Industry
"It was an awakening process, a spiritual and consciousness process where I started observing what was happening, what some of the drugs were doing, the misinformation, the disinformation. I was being encouraged to minimize side effects when I talked to doctors.I started to realize that these patients were literally being tortured by the drugs."