In the News 10th April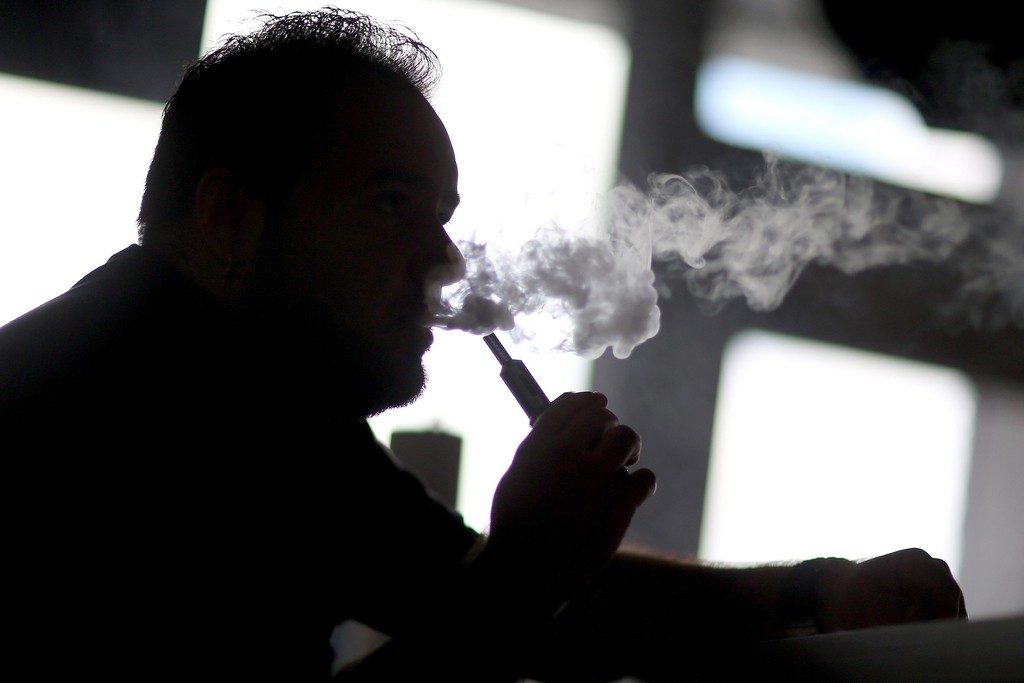 Fridays News at a glance:
ASH Wales: Results of our survey on young people's awareness and use of E-Cigarettes – California Department of Public "Health" gone over the line with e-cigarettes: wasting tax-payers' money to endanger public health – FoxNews's Greg Gutfeld exposes corrupt CA anti-E-Cig campaign – New CDC Ads Challenge Value of NRT in Quitting Smoking – Baseless Californian E-Cig Propaganda – Nicotine Science and Policy – Daily Digest – Fri, 10 April 2015
Alternative link here
The aim of this report is to provide an insight into the extent of the awareness and use of electronic cigarettes (e-cigarettes) among young people aged 13-18 living in Wales. The survey was circulated over the period November 2014 and January 2015, and responses from 952 young people formed the basis of the results. The vast majority of respondents, over 90% in total, reported that they were aware of e-cigarettes….
How You can help promote Vaping this week:
1. Downloading a poster which explains what the TPD will do to vaping next year (spoiler alert – it's bad!) Print a copy off and take it into your local vape shop – chances are they don't know the half of it.https://www.dropbox.com/s/d2xdhzyilrpadby/Nothing.pdf?dl=0

2. Tweet to the BBC using #BBCAskThis The BBC say that they will put a selection of the questions to candidates from all political parties. You could ask for their views on ecig regulation.

3. If enough people write to/message/email or tweet their respective General Election candidates it will raise the profile of vaping at the election, and let them know vapers' opinions on Article 20. Use YourNextMp (https://yournextmp.com/) to email your local General Election candidates to ask for their views on vaping. You could use our sample email for ideas –https://www.dropbox.com/s/9ciem1ujgtd82tw/Email to Candidates.doc?dl=0
Via my long-standing NorCal fellow jewel robber, David G, I thought you might like to see an example of the absurd propaganda Tobacco Free California is pumping out about e-cigs….
…with e-cigarettes: wasting tax-payers' money to endanger public health
This is not something new, but seeing today a video from FoxNews it was a good opportunity to write a comment. It is unprecedented that a department of public health is directly and unreservedly lying to smokers and vapers about the risks of e-cigarettes. Their campaign is based on a lie: e-cigarettes are equally harmful to tobacco cigarettes. It is a fear-mongering, intimidating, mis-informative and propagandistic campaign by an organization which is supposed to protect public health and provide truthful and valuable information to consumers about health issues…..
News commentator, author, blogger and satirist Greg Gutfeld has been waging a lonely, almost quixotic war in the media against the forces of corruption and hypocrisy fueling the sleazy campaign against e-cig/vaping, especially the bizarre, expensive disinformation ad campaign in California…
A new ad campaign released today by the Centers for Disease Containment (CDC) targets nicotine replacement therapy (NRT) for the first time. The agency says it is taking aim at NRT because its statistics show that the majority of users aren't quitting smoking….