In the News 6th March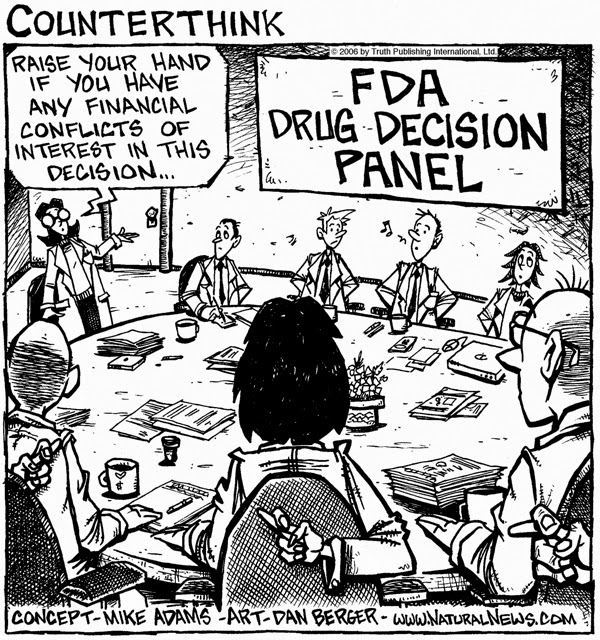 Fridays News at a glance:
Why Totally Wicked has ECITA's wholehearted support. … Conflicts of Interest Exposed, FDA Reorganizes Tobacco Advisory Panel … Norwegian Union of Vapers demands to be heard! Help needed! … Public health experts talking sense about e-cigarettes and vaping … 400,000 People Have Quit Smoking Using E-Cigarettes … Are You Worried Yet? … Legislation enhanced to regulate e-cigarettes … Nicotine Science and Policy – Daily Digest – Fri, 6 March 2015
Guest post from Katherine Devlin, President of ECITA:
The revision of the Tobacco Products Directive (TPD) was a real roller-coaster of a ride. The European Parliament (or at least some of it) showed a willingness to listen to the ultimate stakeholders – the people who actually use the products – but the trilogue meetings then effectively saw the Commission and Council going behind closed doors and rewriting the entire proposition….
Experts can be influenced by substantial financial support from organizations committed to a tobacco-free society, a euphemism for the obliteration of the tobacco industry (an objective that is at odds with the principle of regulation).  To avoid even the appearance of impropriety, those who are funded by the American Cancer Society, the American Heart Association, the American Lung Association, the National Institutes of Health, the Centers for Disease Control and Prevention, or the Robert Wood Johnson Foundation should be ineligible for TPSAC membership….
There is a lot of good work going on in the Norwegian Union of Vapers (NDS) at the moment. There are poster designs coming up, business cards being printed, fund raising and a lot of good work towards the media going on. Also an open letter to the Norwegian Minister of Health, Bent Høie, has been written and a petition to sign this letter is available here. NDS is currently working on getting this on print in some of the major Norwegian newspapers, and it will be then be delivered to the Minister of Health.
Public Health England recently published some excellent video commentaries on vaping and e-cigarettes by genuinely thoughtful and engaged public health experts – I have collected them here.  These are intended for an English audience, but they deserve a much wider airing because they show what public health could be like if it actually approached the subject with an open and enquiring mind, regard for evidence and an attitude of humility and empathy….
While health experts and legislators have yet to make up their mind about the efficacy of electronic cigarettes as smoking cessation aids, the public seems to have already decided. According to the France's 2014 INPES Health Barometer, around 400,000 people have managed to quit smoking with the help of electronic cigarettes….
What is it about Americans these days? We are a content bunch, so long as our comfort zone isn't encroached upon. Those in the vaping community are pretty much the same. As long as you have your Mod, your tank or dripper, and a steady supply of your all day vape (ADV) e-liquid, life is grand, isn't it? Well let me drop a bomb in the middle of your comfort zone, my friends; life is not grand! Not here in Michigan; not in Ohio; not in Pennsylvania; not in California. In fact, there are several states where an all out war against ecigs and vaping is under way at this very moment!
As well, the amendments will ensure e-cigarettes are not sold in public buildings and their use is banned on public and private school grounds as well as in indoor public spaces and workplaces. These amendments also add prohibitions on tobacco and e-cigarette use on health authority properties; however health authorities will have the ability to set designated smoking areas if they wish. Health authorities continue to provide leadership in promoting the reduction of tobacco use….