In the News 3rd December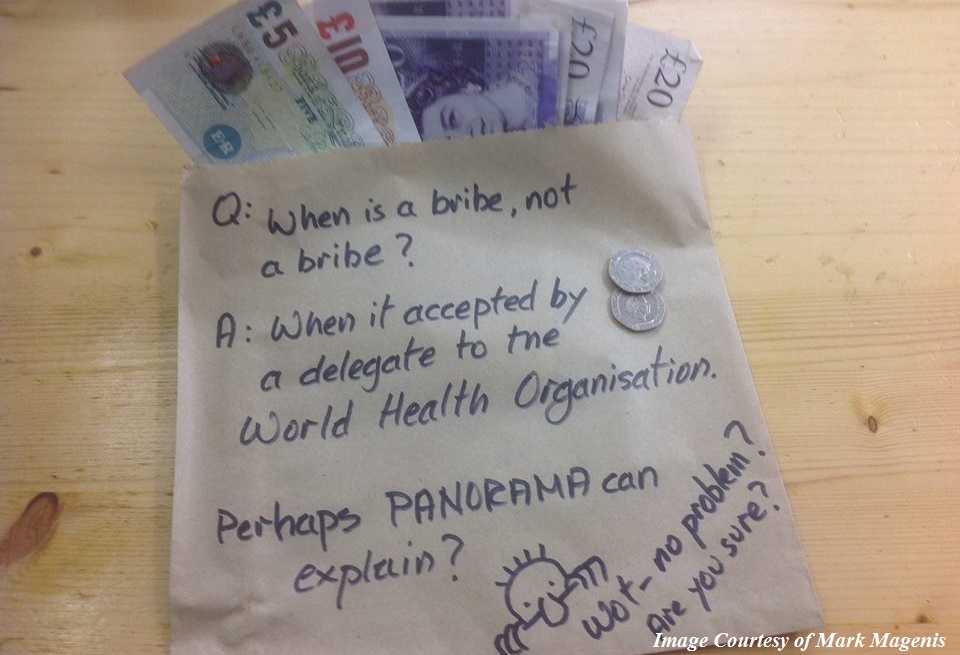 Thursdays News at a glance:
Success in the ENDS – This is what happens when the sub-ed takes the day off – Well that's just typical… – Study claims difficulty in stopping smoking may be genetically determined – Guest post by Jocelyn Davies AM – The fortunes of the e-cigarette industry in 2016 – MSPs approve under-18s e-cigarettes ban – E-cigarettes helping smokers quit and breathe easier: New London study – Once, Twice, Three Times a Liar – Trailer: Beyond the cloud – Onerous new FDA rules will increase smoking – Meet the Women Taking Back Vaping From the Bros – Smoke signals – iFuse to Join BAT's Vype, Voke – Nicotine Science and Policy – Daily Digest – Thu, 3 December 2015
Mawsley – Planet of the Vapes
A team from the University of Manitoba set out to answer the question: "Are electronic nicotine delivery systems an effective smoking cessation tool?" In order to find a conclusion they analysed randomized control trials (RCT) held on the PubMed, Scopus and Web of Science Core Collection databases.

The respected research team consisted of Christine Lam and Andrew West, who both work at the Department of Respiratory Therapy in Winnipeg and have a vast number of peer-reviewed papers to their names. Noting that electronic nicotine delivery systems (ENDS) have become hugely popular they decided that an analysis of efficacy was appropriate…
A great double from Just Another Ordinary Morning
I may have just read the worst piece of journalism I have read all year. In an editorial that appears to have been cobbled together by a semi – literate five year old, Utah's Salt Lake Tribune has aired its valuable views on e-cigarette regulation. If you want to read it, go ahead, but if you have any love at all for the English language you might want to skip the whole thing.

It starts off by telling us that "There are only two reasons why any state that cared at all about the health of its citizens would allow the sale of electronic cigarettes, vaping cartridges and associated paraphernalia within its borders."
No sooner have I written that I may have just read the single worst piece of journalism that I have witnessed all year than somebody comes along to make the whole thing redundant.

Take a massive bow, Nick Goodway of the London Evening Standard. You just pushed the envelope.

I'm still open mouthed in disbelief, and if you too would like to sit in front of your screen doing your best impression of a fish then I recommend you go and read Goodway's article here….
May be genetically determined – Dave Upton – E-Cig Health Risks
How easy is it to stop smoking?

A question particularly important to e cig beginners is what nicotine strength should I start on? This is a difficult one since it's not just down to the brand of cigarettes & the quantity smoked. You can generalise and say that a heavy smoker probably needs 24mg/ml or higher strength to successfully switch to e-cigs. That was true for me – but I've known heavy smokers start on 12mg/ml & stay purely on e-cigs, so there's no 'one-size fits all'….
Save E-Cigs
I believe that the Welsh Labour Government's plan to make using an e-cigarette in an enclosed public space illegal is wholly wrong.

The e-cigarette ban will mean that vaping is treated exactly like smoking tobacco under the law. The Government risk stigmatising a new product that is helping many people reduce the amount they smoke and even give up altogether…
Barnaby Page – ECig Intelligence
The e-cigarette world in 2016 will be overshadowed by regulation. Most notably, the European Union's (EU's) revised Tobacco Products Directive (TPD) will come into force in Europe in May, while the U.S. Food and Drug Administration's (FDA's) deeming regulations are likely to appear in the early parts of the year….
Legislation restricting the sale of e-cigarettes has passed its first hurdle at Holyrood.  MSPs unanimously backed a Scottish Government Bill at its first stage that will ban under-18s from buying the devices and limit their advertising.

The Health (Tobacco, Nicotine etc. and Care) (Scotland) Bill will also make smoking in the vicinity of hospital buildings a statutory offence…
New London study – British Thoracic Society
E-cigarettes are helping London smokers to reduce their cigarette-use or kick the habit completely – according to new research presented at the British Thoracic Society Winter Meeting today (Thursday 3rd December 2015)

The Croydon Respiratory Team's (CRT) pilot study analysed the use, and impact, of e-cigarettes among people using Croydon's stop smoking and lung health services…
AAFP Letter to Congress on E-Cigarette Predicate Date Lies Three Times, Yet Still Fails to Make Its Point – The Rest of the Story
In a letter sent yesterday to Representatives Paul Ryan, Kevin McCarthy, and Nancy Pelosi, the American Academy of Family Physicians (AAFP) opposes legislation that would change the predicate date for electronic cigarettes from February 15, 2007 to the effective date of the FDA deeming regulations.

According to the letter: "The TCA [Tobacco Control Act] requires that any new tobacco product introduced, or modified, after February 15, 2007, be reviewed by the FDA before it can be sold….
French film directed by Ghyslain ARMAND (PGVG Magazine) and Sebastien Duijndam (freelance photographer and videographer). A production Vapexpo. Released on social networks: March 2016.

With over 6 million worldwide deaths per year, tobacco use is the leading cause of premature mortality in the world. The WHO estimates that half of current users die from a tobacco-related disease.
At Delaware Vapor, the vape shop where Emily Skelton was an assistant manager, the men worked with the equipment and the women sold the liquids. When customers came in for a tutorial on vape tech, one of the male employees would step in. Skelton would be at the juice bar, working as a kind of vaping sommelier…
New rules from the Food and Drug Administration could wreck the consumer-driven market for a broad range of products that reduce or eliminate many of the harmful aspects of combustible cigarettes, and drive millions back to smoking.
British American Tobacco (BAT) plans to test a hybrid product that combines tobacco and electronic-cigarette technology in a European market, a senior executive recently told Reuters.

The product, called iFuse, will use elements of the company's Kent brand, and it will be sold in a market where Kent cigarettes are popular. Executives declined to say precisely which market that will be.
The Economist… Not sympathetic to vaping but gives a bit of insight into the situation in Malaysia.
Paddle Pop and Breakfast Crunch are just a few of the flavoured "vape juices" sold to connoisseurs in Johor Bahru, Malaysia's third city. The frontier town, facing Singapore, is something of a hub for fans of electronic smoking—whose toys these days include pricey pipes fuelled with liquids producing vapours in countless tastes. But Johor's vaping stalls, boutiques and lounges will soon be forced to close their doors. On November 29th the local sultan said he wanted the trade shut down…