In the News 31st December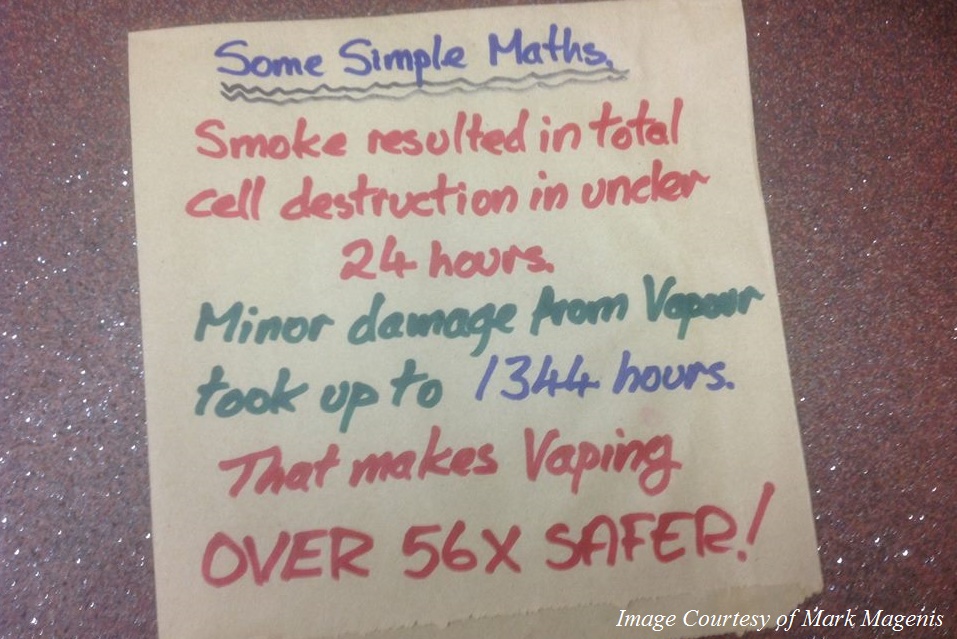 New Years Eve News at a glance:
Credulous or cynical? Updated – No, there's still no evidence e-cigarettes are as harmful as smoking – The year's last blitz on e-cigs – The risk assessment of real life – VapingTruth or VapingMyths – Advocacy, Opposition, and the Vaping Truth – Attack on E-Cigarettes as Gateway Products Draws from Same Old Playbook – Review of the year: the limitless stupidity of 2015 – Jewel Robbing In 2015 – 'Un-Islamic' vaping Catches fire in Malaysia amid government backlash – Not quite the time to extinguish debate on E-cigs – After the smoke clears: Inside vaping culture
Updated: Science journalists played yet again by e-cigarette pseudoscience and spin – Clive Bates
Science update: a note from Dr. Konstantinos Farsalinos on what the researchers did wrong in the experiment itself (not merely the ludicrous claims about relative risk and cancer). Bear in mind the researchers had to stop the tests using cigarette smoke in 24 hours because it was so toxic it killed the cells too quickly. The e-cigarette vapour exposures ran for up to eight weeks…
e-cigarettes are as harmful as smoking – Professor Linda Bauld
Just under a year ago, I wrote a response to an article by a journalist who claimed there was no evidence that vaping is less harmful than smoking. Since then, many new studies have been published, including a Cochrane review showing their promise for aiding smoking cessation, and a comprehensive review for Public Health England that concluded, as previous reports have done, that e-cigarettes were significantly safer to users than continuing to smoke….
Fergus Mason – ECig Plaza
It's Hogmanay, so time for me to wish you a great 2016 and the best of luck with all your New Year's resolutions. Unfortunately some American cranks, and most science journalists, apparently want you to fail.

So 2015 is drawing to a close. My German neighbours are buying fireworks, my Scottish relatives are stockpiling industrial quantities of alcohol and tens of millions of people are making the final decision on what, exactly their New Year's resolution is going to be….
Just Another Ordinary Morning
Well yes, ok. I know. the whole world is exploding over one hack science journalist's reportage of a deeply and almost comically flawed piece of research into e-cigarettes.

If I were to attempt to reproduce the methodology behind that piece of research, it would go like this…
---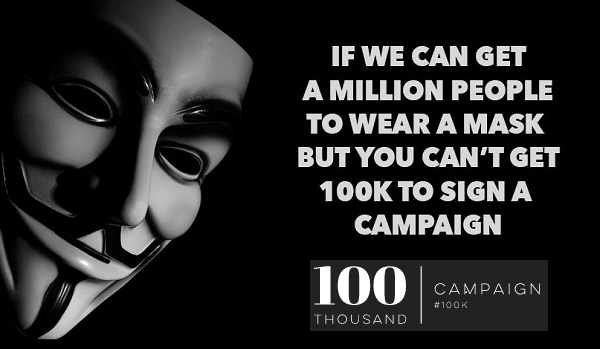 ---
Paul Barnes – Facts Do Matter
If you are a regular Twitter or Facebook user you would have come across the latest shenanigans from the Chicago Department of Health that was launched amid much fanfare by none other than the Mayor himself. The VapingTruth campaign designed to increase youth awareness….
Steam Powered Human
While I understand the concern that certain members of Public Health, Tobacco Control, and the Media are expressing; they are, like so many members of the legislature and the public, jumping to conclusions based on flawed data points. The studies exhibited are often notably presenting information that takes no account of the risk reduction between e-cigarettes and the smoking they replace…
As Gateway Products Draws from Same Old Playbook – Brad Rodu – Tobacco Truth
Tobacco opponents who falsely claim that e-cigarettes are a gateway to smoking dissuade smokers from switching to safer smokeless products, leaving smokers at greater risk of fatal disease.

The tobacco prohibitionists' playbook was developed some 15 years ago, when Dr. Scott Tomar, of the CDC and the University of Florida, published a smokeless tobacco study (abstract here) with a pronounced gateway spin:
The limitless stupidity of 2015 – Christopher Snowdon
Will we look back on 2015 as the year when the pretend pubic health lobby jumped the shark and went too far? They certainly tested the credulity of the public like never before, but I suspect worse is to come in 2016. Worse is always to come.

Here are some lowlights from the past twelve months..
Dick Puddlecote
As bobble-hatted masochists descend on London to stand around for hours waiting for a 20 minute firework display before taking another few hours to trudge home again, fellow jewel robbers may be interested in a recap of some of what has appeared here in 2015…
---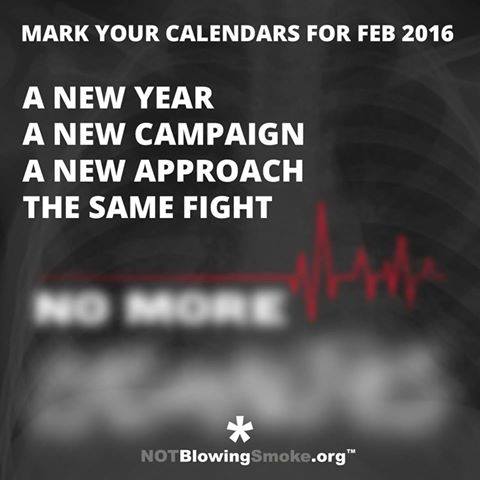 ---
For 'Irresponsible' E-Cigarette Scare Story
Daily Telegraph Science editor Sarah Knapton was sharply criticized Wednesday for a story she wrote touting the claim e-cigarettes are no safer than smoking tobacco.

The subject of Knapton's piece, published Tuesday with the headline "E-cigarettes are no safer than smoking tobacco, scientists warn," was a study conducted by a research team at the University of California, San Diego.
As 2016 starts amid fireworks and hangovers, many of us are making New Year's resolutions. For nearly three million adult Australians who smoke, many are resolving to stub out their cigarettes and give up a habit that is expensive, dirty and dangerous….
in Malaysia amid government backlash
At Malaysian e-cigarette outlet Vape Empire, customers kick back and puff out thick, aromatic clouds of vapour in funky flavours like Horny Mango and Creamy Suckerz' Banana Anna.

"Vaping" is soaring in popularity in Malaysia, the largest e-cigarette market in the Asia-Pacific region, but authorities are threatening to ban the habit for health reasons — a move that has sparked anger from growing legions of aficionados…
Matt Durnan – Sudbury Northern Life
On a late afternoon in December, Sunday more specifically, a group of half a dozen 20-somethings hang out inside a shop on Barrydowne Road, seated in a circle on couches and chairs, with a hazy cloud hanging overhead.

Bottles of pop and what appear to be medicine jars are scattered about the table in the centre of the group, as the guys (and girls) take turns blowing out giant clouds of what many would assume to be smoke….
---

---
Happy New Year!
To all of our subscribers, followers, tweeters and contributors!
A Huge Thank You for all of your support in 2015
---