In the News 29th October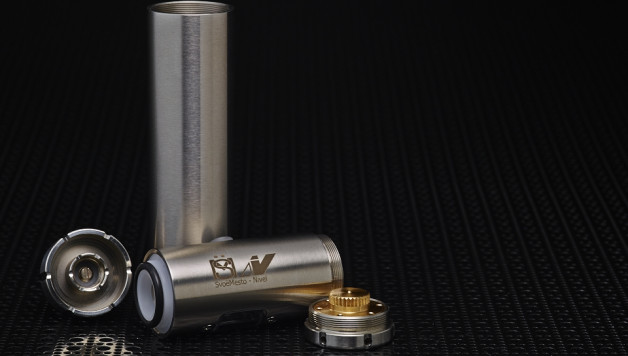 Thursdays News at a glance:
Simon Conflation – The unsurprising relationship between vaping and drinking – E-cig firms steel for legal battle – E-cig industry preps to fight tobacco rule – State takes action on deceptive labeling of 'organic' e-cigarette liquids – Still too early to decide on e-cigarette ban – Are you banning vapes because there's no tax? – Experts discuss the public-health consequences of e-cigarettes – Nicotine Science and Policy – Daily Digest – Thu, 29 October 2015
Mawsley – Planet of the Vapes
Simon Chapman is a master of the art of trolling. The Australian academic is a professor in public health but appears to spend the bulk of his time online making posts and blog entries. The bulk of these repeat the same things in new ways with the express intention of winding up advocates of anything he doesn't like – and he doesn't like vaping. Not one bit…..
Christopher Snowdon – Velvet Glove. Iron Fist
It's been a vintage week for junk science – one of the best in living memory – and it just keeps coming.

E-cigarette users are 'significantly more likely' to be problem drinkers: Devices encourage excess alcohol consumption, study claims

Smokers drink more than non-smokers so it would not be surprising if the same is true of vapers. However, the headline falls down in the second half when it claims that vaping actually causes drinking….
Lydia Wheeler – The Hill
Electronic cigarette companies are steeling for a legal brawl with the Obama administration over coming regulations they believe could wipe out the fast-growing industry.

The closely watched Food and Drug Administration (FDA) deeming rule, now under final review at the White House, would bring e-cigarettes as well as conventional cigars under the agency's jurisdiction….
Lydia Wheeler and Tim Devaney – The Hill
Tobacco trade associations are in a frenzy after one group claimed to have a leaked copy of the Obama administration's final rules to bring electronic cigarettes and conventional cigars under the agency's jurisdiction for the first time.

The Tobacco Vapor Electronic Cigarette Association, which claimed to have obtained a leaked copy, said the Food and Drug Administration left the provision most concerning to industry groups intact: a mandate that any nicotine delivery devices that hit stores after Feb. 15, 2007, will have to apply retroactively for approval….
Of 'organic' e-cigarette liquids – Seattle
The Washington State Attorney General's Office filed a lawsuit against Alchemy e-Lixirs for making unproven health claims, for deceptive labeling, and for selling products as organic without being certified.

It also required two other companies that labeled e-liquid as organic without being certified – Jai Mundi, which produces Virgin Vapor brand e-liquid, and Orb Vapor – to enter into agreements to stop their deceptive labeling….
Experts discuss the public-health consequences of e-cigarettes – Stanford Medicine
How do we reduce health risk in the face of harm that can't be eradicated completely? That's the question that the medical school's dean, Lloyd Minor, MD, presented to the audience at Monday's Health Policy Forum on e-cigarettes — a topic about which he said "intelligent and reasonable people can disagree."
Kuala Lumpur
The government has yet to make a decision to ban electronic cigarettes (e-cigarettes) or vaping, said Deputy Minister of Health Dr Hilmi Yahaya.

Dr Hilmi said it was still too early to decide whether to ban vaping because there was no specific law pertaining to it.

"So far, no law has been enacted," he told reporters at the Parliament lobby here today….
Perkasa youth – Kuala Lumpur
The youth wing of Malay rights groups Perkasa today voiced its opposition to Putrajaya's proposal to ban vaping, a policy it claimed to be motivated by profit.

Wira Perkasa chief Irwan Fahmi Ideris said the Ministry of Health's (MOH) justification that the ban was necessary for health reasons was absurd, arguing that if that is the case, the government should also declare cigarettes illegal….

Todays Featured image taken from vaperev.com