In the News 27th July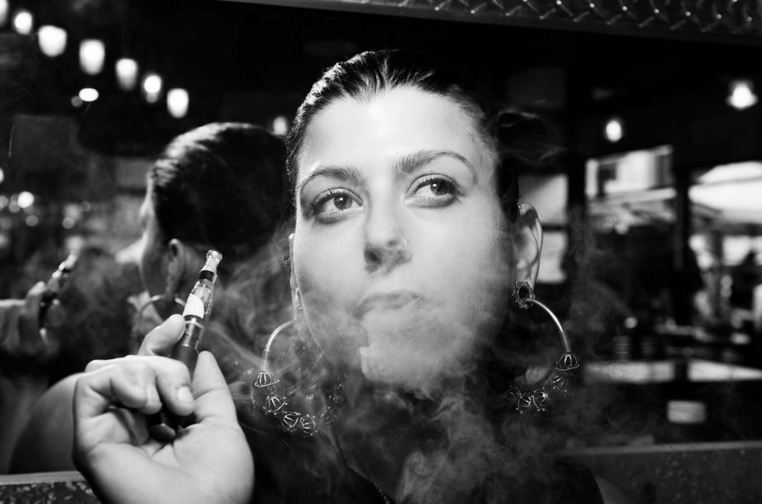 Mondays News at a glance:
The BMA – Do no harm? – Stop smoking, think of the cheeeldren! – Controversy in promoting e-cigs – Travelling with e-Cigarettes – Australia Treating E-Cigarettes Like Heroin or Cocaine- E-Cigarettes are safer than cigarettes – E-cigarettes are just as addictive as the real thing – Has growth in electronic cigarette use by smokers been responsible for the decline in use of licensed nicotine products? – New Statistics Hint That E-Cigs Could Pave the Way to Quitting for Good – Studies Suggest Vaping Daily Is Best Way to Kick the Habit for Good
GlosVaper:
I have a real issue with some sections of the medical profession and their attitudes to vaping/ecigarettes. In particular +The BMA .

Why? Well, let's set a baseline;

http://bma.org.uk/about-the-bma "The British Medical Association (BMA) is the trade union and professional body for doctors in the UK."
Facts Do Matter:
A common refrain from many in the tobacco control camp. They want you to stop smoking because, well kids. They also don't want you to stop smoking by vaping because, well kids.

State funded fake charities aimed at "promoting the stop smoking message" are no different. Just recently ASH wanted the UK Government to force tobacco companies to pay a levy to "fund further tobacco control efforts" and we all know how that's turned out in the US don't we?
Marie McCullough – philly.com
"It would be in the same ballpark as being addicted to caffeine," said tobacco-cessation researcher Jonathan Foulds, a professor of public health and psychiatry at Pennsylvania State University. "I'm not saying e-cigs are as harmless as coffee. But the harm isn't such a disaster as death" from smoking….
Gatwick Airport Guide:
As the popularity of electronic cigarettes has taken off in recent years, more and more 'vapers' have been left uncertain as to the rules regarding travelling by air with their e-cigarettes. Indeed, many airlines and airports have only recently provided specific details on their policies. This guide aims to make the issues clearer….
Vape Ranks:
Professor Wayne Hall, an Australian substance abuse expert and advisor to the World Health Organisation, has recently pleaded for moderation in policies on electronic cigarettes, comparing current restrictions with those on drugs like heroin and cocaine…
Grossly Misrepresents Scientific Study in Order to Demonize E-Cigarettes – The Rest of the Story
The American Chemical Society (ACS) became yet the next organization to work a hatchet job on electronic cigarettes. This time, it was the ACS claiming publicly that based on a new study, e-cigarettes may be as addictive as traditional ones….
Vaping Links:
The debate continues over the safety of e-cigarettes. Experts in every field of medicine are scrambling to be sure their followers understand the issues. They quote studies from three years ago with confidence & pride. They, after all, are "experts". For example, the latest expert…. (where do they COME from?)
Tom Pruen – ECITA
Once again, we see alarmist, scaremongering, headlines based on a new piece of research. This will probably come as a surprise to many, but the actual research is very good. This is not, by any measure, junk science. There is, however, one 'slight' problem. There is quite literally nothing in the study to support this headline….
Been responsible for the decline in use of licensed nicotine products? – Thorax BMJ
Data were obtained from monthly surveys involving 14 502 cigarette smokers in England between March 2011 and November 2014. Smokers were asked about their use of electronic cigarettes and licensed nicotine products….
Brandon – Clapway
Even though electronic cigarettes (e-cigs) have been around since 2004, it's still slightly jarring to see someone smoking indoors when cigarettes are mostly banned from enclosed public spaces. That's just one example on how e-cigs have shaped the way we view smoking, but could e-cigs actually be the first step in ditching the habit for good? Some statistics are starting to see a growing trend….
Studies Suggest Vaping Daily Is Best Way to Kick the Habit for Good
So you have made the decision to quit smoking and you have turned to vaping as a means to get rid of the stinky habit.  Well there is good news on the horizon. Scientists now suggest that people who take up e-cigarettes in an effort to stop smoking should consider upping the nicotine dose they get by using them daily….