In the News 26th August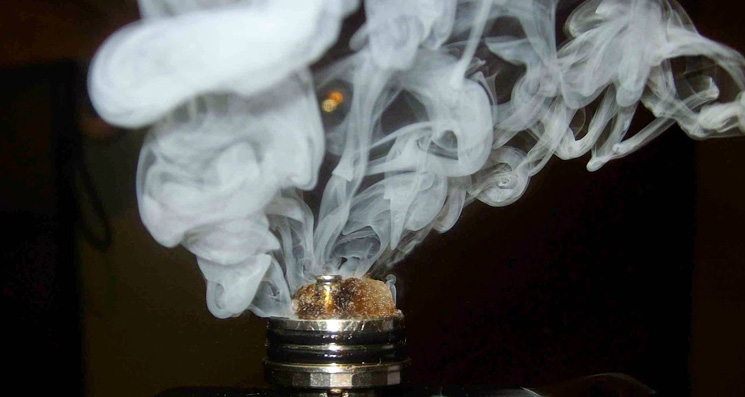 Wednesdays News at a glance:
Drafting A TPD2 Consultation Response – The great e-cigarette war – ASH Scotland Daily Bulletin: 26 August 2015 – Cumbria doctor says e-cigs could help quitting smoking – Women are more likely to give up cigarettes for vaping – The French associations fighting against addictions asking the government to follow the English example -British Government Backs E-Cigarettes for Smokers – New claims about burden of disease from smokeless tobacco are utter junk – Encourage smokers to shift to reduced-harm products – CSP Tobacco: Keep Up With Changes in Vaping – The New York Times —Still Denying Vaping's Benefits? – Nicotine Science and Policy – Daily Digest
Puddlecote Inc:
A UK Government consultation on the EU's appalling dog's breakfast Tobacco Products Directive finishes on September 3rd so I thought we might have a bash at it, whaddya reckon?

As most of you are aware, these things are really just an exercise in government pretending it is listening to the public…..
Vaping Giraffe
The little coverage we got also reveals that we're facing some extremely stubborn organizations in this debate. The Norwegian Institute of Public health still claims that "use of e-cigarettes are not without health risks,neither for vaper or bystanders" and LHL, the national organization for people with heart or lung disease, are still not convinced that e-cigarettes help people quit smoking. Ugh….!
Jon Kelly – BBC News Magazine
E-cigarettes are far less harmful than tobacco and could be prescribed to help smokers quit, a report in England found. But the Welsh government wants to ban their use in public places. Why are approaches in the neighbouring countries so different?
The bulletin collates daily news stories relevant to tobacco control in Scotland – these should not be taken as necessarily representative of ASH Scotland views. Each Friday the bulletin also lists new research on tobacco control (added to PubMed in the previous week) and an ASH Scotland update….
Daily Mail
Research has found that more women than men switch from smoking to vaping.
The findings come days after Public Health England concluded that, on 'the best estimate so far', e-cigarettes were about 95 per cent less harmful than traditional tobacco cigarettes.
The official body added that one day e-cigs could be dispensed as a licensed medicine in an alternative to anti-smoking products such as nicotine patches…..
French Vapers Association "AIDUCE", and 3 big associations fighting against addictions ("RESPAD", "Federation Addiction" and "SOS addiction)

After the opinion of the British public health service, the French associations fighting against addictions and users of the electronic cigarette want the government to review and complete the fight against tobacco program….
Brad Rodu – Tobacco Truth
I have noted that some researchers have fabricated claims that vapor contains dangerous levels of formaldehyde (here and here). PHE rejects the assertion: "Two recent worldwide media headlines asserted that e-cigarette use is dangerous. These were based on misinterpreted research findings. A high level of formaldehyde was found when e-liquid was over-heated to levels unpalatable to e-cigarette users, but there is no indication that…users are exposed to dangerous levels of aldehydes."
Carl V. Phillips – Anti-THR Lies
There have been a spate of claims recently, stemming from this junk science paper  that there is some huge health burden from smokeless tobacco. This piece of utter crap — bad even by the standards of tobacco control "research" — deserves a detailed point-by-point critique, but it is just so bad that I cannot stand to do it right now. So I am going to provide the short version…..
A letter from Dr Derek Yach
Over the past decade, new reduced-risk nicotine products such as electronic cigarettes have appeared. Millions of smokers have used them to replace regular cigarettes, reducing their risk of premature death. However, this trend is being stifled by those who fear that new products are as bad as cigarettes….
Lou Maiellano – CSPnet
I saw my first e-cigarette in person in early 2008 at a well-established and well-attended tobacco trade show. Attendees were crowded around the booth and watched in amazement as the company reps initiated the long electronic device and inhaled, then exhaled a stream of thick, rich vapor. The observers were split in their reviews back then. Some thought that the product had the potential to change the tobacco landscape forever, while others, amazed as they were, wrote the whole thing off as artificial and gimmicky…..
Andrew Stuttaford – National Review
Never comfortable when today's neo-Puritan orthodoxies come under fire, the New York Times editorializes on an inconvenient report by Public Health England ("an operationally autonomous executive agency of the Department of Health" and no bastion of libertarian thinking)…..