In the News 25th August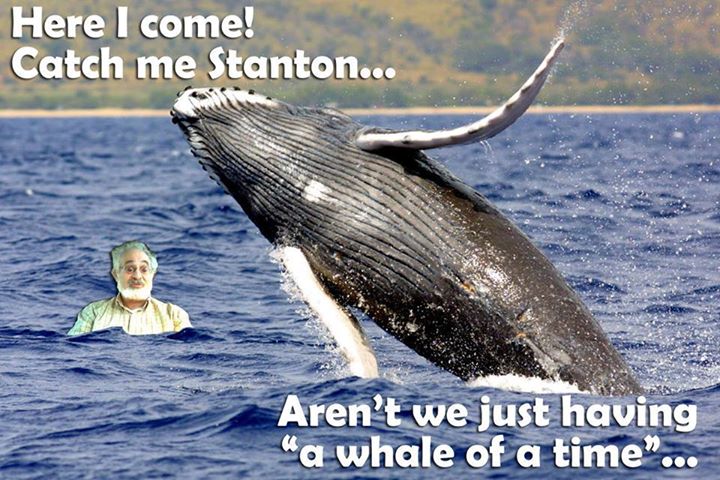 Tuesdays News at a glance:
Why an Anti-Smoking Crusader Would Embrace E-Cigarettes – What is the truth about vaping? – Highlights from Public Health England's evidence update – What the US can learn from England's new stance on e-cigarettes – E-cigs endorsement is a bit of a double-edged sword for us – WHO recommends regulation of tobacco company-owned e-cigarette industry – Young adults know e-cigarettes are not tobacco, academics are more confused – Nicotine Science and Policy – Daily Digest
By Derek Yach, Chief Health Officer, The Vitality Group
Over the last decade, a range of new reduced-risk nicotine products such as electronic cigarettes (e-cigarettes) have appeared on the market. Millions of smokers have used them to successfully replace their regular cigarettes, reducing their risk of cancer, heart disease and lung disease. However, this positive trend is under attack by tobacco control leaders and physicians who fear that the new products will be as bad as cigarettes or who simply do not trust the tobacco companies that are creating some of these products…..
Express & Star:
According to the dictionary vaping is the act of inhaling and exhaling the vapour produced by an electronic cigarette. Various flavourings can be added.

But there is also a huge social and hobby aspect around it. Competitions are regularly held across the globe challenging people to make the best flavours, blow the biggest smoke rings and do the coolest tricks with the smoke…..
ECITA
The single most important key message from the report is this, from the executive summary:

"Many people think the risks of e-cigarettes are the same as smoking tobacco and this report clarifies the truth of this.

In a nutshell, best estimates show e-cigarettes are 95% less harmful to your health than normal cigarettes"

It is extremely important not to understate what this means – scaremongering in the press has actively damaged the ability of e-cigs to act as a safer alternative to smoked tobacco. PHE (and others, such as ASH) are now actively trying to correct the misrepresentation of e-cigs….
Vox – Julia Belluz
As I explained in my assessment of the evidence on e-cigarettes, since the immediate harms of these devices so far appear to be minimal compared with regular cigarettes, many researchers agree that there's a compelling case for vaping as a harm-reduction tool for heavy smokers…
Oxford Mail – Pete Hughes
E-CIGARETTE shop owners in Oxfordshire have said the Government's endorsement of the safety of vaping could be a death-knell to their business.

Shops like Oxford Vapours and the Purple Haze chain have said they expect an initial boost to business.

But they also fear, with a Government approval on the technology and the suggestion that e-cigarettes could even be prescribed by GPs to help people quit smoking, tobacco and pharmaceutical companies will start investing millions and muscle them out of the market….
Dr Attilla Danko speaks to Gary Adshead
Dr Attilla Danko from the New Nicotine Alliance Australia is calling for an end to confusing and contradictory laws restricting the use of electronic cigarettes, arguing that they have the potential to save the lives of smokers struggling to kick the habit.
See also: Dr Douglas Bettcher, Director of WHO's Prevention of Noncommunicable Diseases
Tricia Aquino – InterAksyon.com
Despite a recent British study saying e-cigarettes were over 90 percent less harmful to health than tobacco and had the potential to help smokers quit smoking, the World Health Organization cannot say for sure that it is a safe alternative to cigarettes, or even a way for smokers to quit.

"The jury is still out on e-cigarettes," WHO Prevention of Non-communicable Diseases director Dr. Douglas Bettcher said in a forum at the WHO Western Pacific Regional Office in Manila last week….
Science Codex
Many college students are making their way back to campus this month, and back to the habits — good or bad — that dorm-life promotes. A new study finds that young adults under 25, including high school grads and college students, are more likely to rate hookah and e-cigarettes as safer than cigarettes, when compared to 25 to 34-year-olds, according to a paper in Health Education & Behavior.


Todays featured image courtesy of Peter Stigaard