In the News 24th March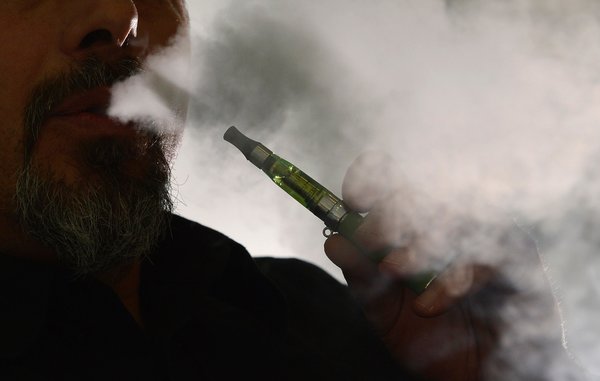 Tuesdays News at a glance:
NHS Go E-Cig Friendly With Quit4Life .. Latvia consults on protecting the cigarette trade by crushing e-cigarettes with hyper-regulation .. Legislation Would Decimate Public Health by Increasing Cigarette Consumption .. VicHealth Tobacco Harm Reduction Forum .. City e-cigarette ban troubling to nicotine addicts .. 25 Years & Fairy Tales, E-Cigarettes, Tobacco Control & Children! .. Mt. Baker Vapor Discontinues Almost 200 Flavors .. Nicotine Science and Policy – Daily Digest – Tue, 24 March 2015
Southern Health NHS have just launched a website, Quit4Life who "have a dedicated team of professional advisers who are quit4life-logocommitted to helping smokers who live or work in Hampshire who want to quit. As well as following evidence-based methods of treatment and support, our advisers have extensive experience and understand the difficulties that may be faced. They offer the support that can make all the difference between success and failure. Quit4Life aims to reach as many people as possible who may be thinking of giving up."
More pernicious creeping back to medicines regulation within the EU.  Just as a parliamentary review in one country that applies it, Canada, recommends going the other way, Latvia consults on making it mandatory. This post has my response toLatvia's consultation, which closes 24 March.  The relevant implementing law mostly follows the anti-scientific requirements of the Tobacco Products Directive, but throws in a near total ban on vaping in public places for good measure.
This is one of the worst examples of window dressing that I've ever seen in tobacco control. The legislation makes it look like these politicians are deeply concerned about the health of Washington's children, but in reality, it shows a lack of courage to actually take on Big Tobacco and confront the real problem causing the prospects for early death and chronic disease among children in Washington state….
VicHealth hosted an international Tobacco Harm Reduction Forum in Melbourne in July 2014. The two-day forum brought together national and international tobacco control experts to share their knowledge and experience about tobacco control, tobacco harm reduction and electronic nicotine delivery systems (ENDS)….
A city ban on electronic cigarettes is not sitting well with former smokers who use e-cigs to ease themselves away from tobacco. The smokeless cigarettes are currently unregulated, but that could change if city councillors vote to roll them in with tobacco products, something they will debate next week. Erin Woodford quit smoking 11 weeks ago. She calls e-cigarettes her only help.

"I've tried the pills, I tried the patch, I tried the gum, I tried cold turkey," she said…..
Tobacco or health. It's a battle I myself have fought – smoked over 30 years. The choice to smoke cigarettes is a personal one. There are people who want to end that choice, and seem to be on a mission.

Please, for your sake, don't get your panties in a bunch. Breathe if you can. There's actually no worries right now. Don't believe their claims of urgency. It's not THAT important. In fact, smoke 'em if you've got them ~there is plenty of time….
With harsh e-cig regulations in the pipeline in Washington state, Mt. Baker Vapor has opted to cull a large number of e-liquid flavors, in case each flavor will need to be individually certified for sale. This is a pre-emptive move, but with 190 flavors on the chopping block, it's a firm reminder of the impact irrational legislation can have on vapers and the companies that supply us…