In the News 24th April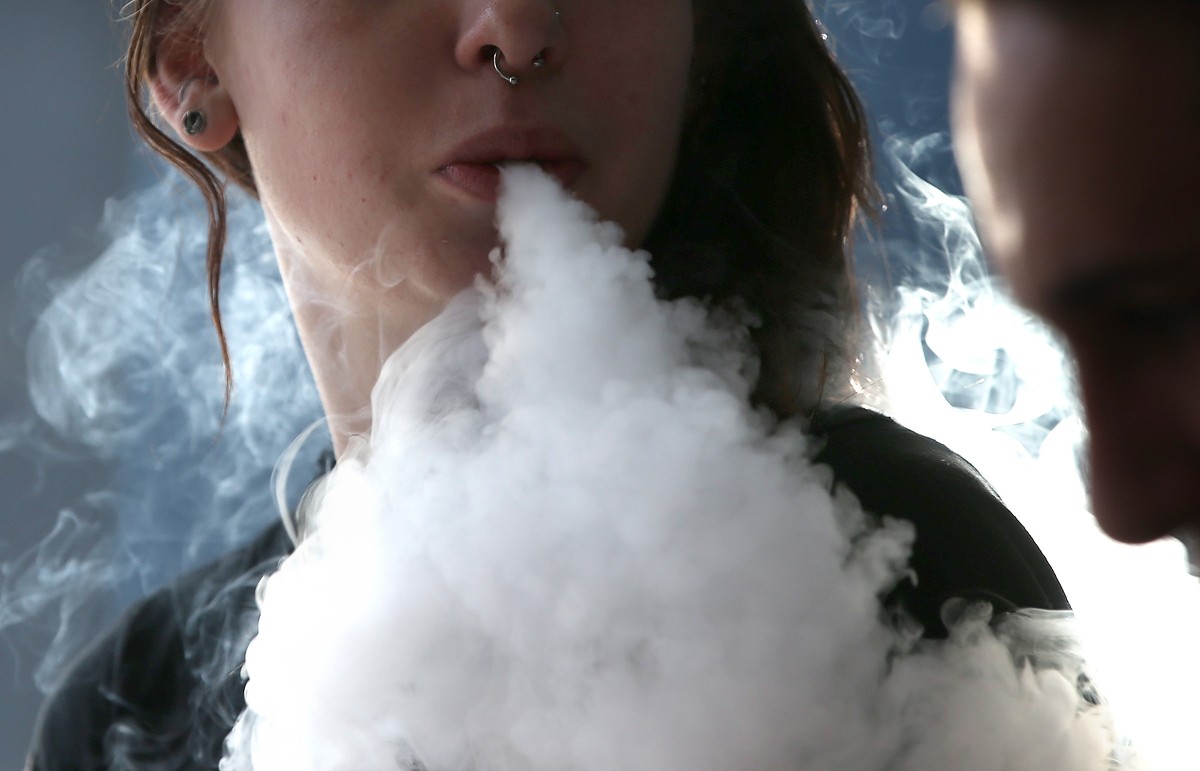 Fridays News at a glance:
Irish vaping mystery solved – Tobacco Control Is Getting It Wrong – The Scientific Case for Regulating Menthol: Next to Nothing – Unholy Smoke? Why does the USA fear vaping? – Snus and E-Cigarettes Are Indisputably Safer Than Smoking, Contrary to What The New York Times Wants You to Think – ViP Call to Action – Tobacco Harm Reduction Update – April 23rd, 2016 – New York Times makes clear that they object to Joe Nocera's honesty – Nicotine Science and Policy – Daily Digest – Fri, 24 April 2015
On Monday, I mentioned the Irish Cancer Society's claim that 5 per cent of smokers had used an e-cigarette before they started smoking. This, they say, is evidence of a possible 'gateway' effect—an effect that has not been seen in any other country. For the avoidance of doubt, this is what they say on their website….
A double bill from Brad Rodu – Tobacco Truth
Anti-tobacco campaigns are getting it wrong, Dr. Brad Rodu, professor of medicine and holder of the endowed chair in tobacco harm reduction research at the University of Louisville, said during his presentation at the NATO Show in Las Vegas….
Ever since the FDA started regulating tobacco in 2009, a principal objective of tobacco opponents has been a menthol cigarette ban.  Congress could have banned menthol in its authorizing legislation, but Matthew Myers, president of Tobacco-Free Kids and principal architect of the legislation, knew that menthol was a congressional poison pill.  Instead, Congress directed the FDA to conduct a special investigation that prohibitionists hoped would lead to a ban….
As a research psychiatrist who has spent most of my professional life looking for ways to mitigate the harms of addictive drugs, the concept of replacing a very harmful drug such as heroin with a safer one such as buprenorphine (Suboxone/Subutex) makes perfect sense. However when the same logic is applied in the market place, rather than in the consulting room, a different logic seems to apply. Smoked tobacco is the leading cause of premature death in the world today killing around 6 million people per year….
Contrary to What The New York Times Wants You to Think
The New York Times has a long history of producing inane editorials that read like they were written by a sleepy committee of high school students. Its usual approach is to regurgitate information from a recent news story about some perceived problem, then endorse a half-baked statist solution that restricts individual freedom in the name of public safety. Yesterday the paper ran a fine example of the genre, headlined "The Perils of Smokeless Tobacco." Here is how it starts….
How can You help promote vaping this week?
1. Signing this petition to the United States Congress – vapers of the world unite!https://www.change.org/p/united-states-congress-stop-tobacco-like-restrictions-on-e-cigarettes

2. Planning to get to Swansea on May 29th – or organising an event nearer to you – this will be a European-wide day of action. European info:http://oedc.at/web/index.php/en/call-to-action-evp-2015 Details of the Swansea protest:https://www.facebook.com/events/1573643789585965/

You won't be able to go if you are working

3. Printing off these vital vaping statistics so you are ready for any uninvited guests (canvassers!) in the next two weeks:https://www.dropbox.com/s/3lxv5k36ru9g7xo/statistics for uninvited guests.pdf?dl=0
THR Business, FDA / CDC Lie to Lobby for Deeming Reg / Ban, FDA / FSPTCA, China, E-liquid Ban, Taxation, California, Vaping Ban, Sales Bans To Minors, Scapegoating Teens, Packaging Restriction, Retail Restrictions, E-liquid Safety, Vaping And Mental Health, Vaping Research, Junk Science, Propaganda and Lies…
Today, the New York Times Editorial Board, in an apparent backlash against their excellent columnist (one of the two), Joe Nocera, exercising his autonomy to write something honest about e-cigarettes, published both an anti-ecig screedby two leading liars and a general anti-THR screed of their own (mostly about e-cigarettes, though the headline was about smokeless tobacco). Needless to say, both are thick with lies. Honestly, they are pretty boring, but for the record, I thought I should call out a few points….