In the News 23rd October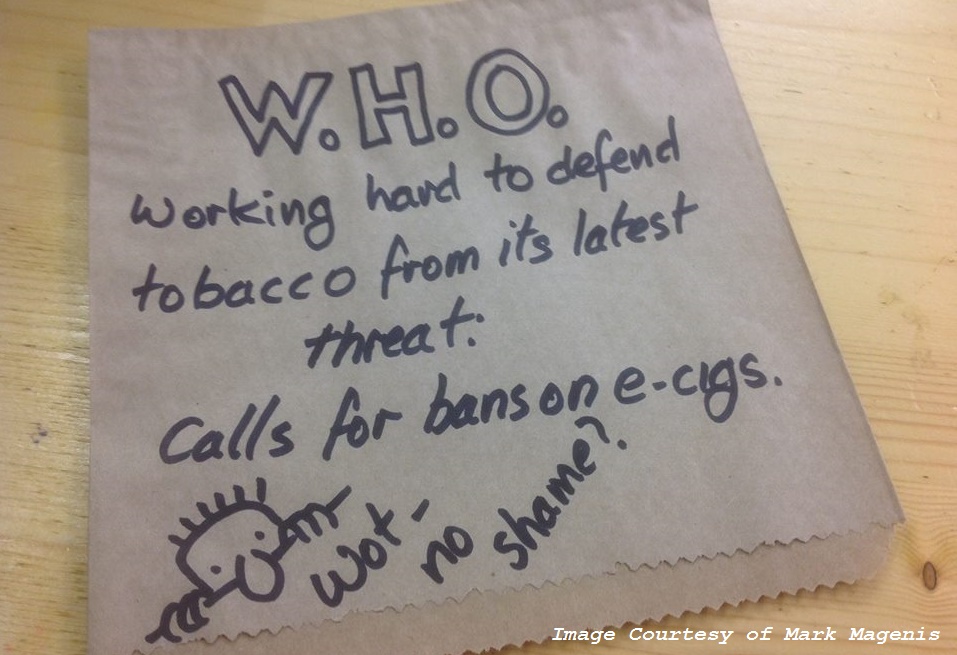 Fridays News at a glance:
Want to quit smoking? Tell me what didn't work – E-cigarettes: a consumer-led revolution – Nigel Farage visits Celtic Vapours – Vaping pits moral crusaders against irrepressible enthusiasts – FDA regulations reach the final step – Vilifying women vapers – So you thought the World Health Organisation was accountable to governments? Think again – My love affair with nicotine – Nicotine Science and Policy – Daily Digest – Fri, 23 October 2015
Tell me what didn't work – Fergus Mason
Stop telling yourself that e-cigs helped you quit smoking. They don't work, and we know that because people they didn't work for say so.

It turns out there's some bad news; electronic cigarettes don't really help you quit smoking after all. New research from Australia has found that vaping is too similar to smoking and the majority of users don't find e-cigs helpful when it comes to giving up….
Olivia Maynard – The Guardian
It has been described as a 'disruptive technology' potentially capable of breaking our fatal relationship with tobacco. So the setting for a public debate on e-cigarettes – a museum part-funded by the tobacco industry, in a city home to the global headquarters of one of the largest tobacco manufacturers – was perhaps ironic. Yet on Wednesday evening, I found myself at the M-Shed in Bristol, watching just that: a debate about whether e-cigarettes could be part of the solution to the tobacco epidemic….
The Ukip leader was in Swansea as part of a UK-wide tour – Wales Online
Nigel Farage used a visit to an e-cigarette firm in Swansea to highlight the way he claims EU regulations can kill businesses.

Jim Salter, who runs Celtic Vapours, is worried that the Tobacco Products Directive, which takes effect next May, will make it more difficult for his firm to remain profitable.

Most polls for an in/out EU referendum that must take place before the end of 2017 suggest a narrow victory for those who want to remain in….
FDARegs.info is a project from NOT Blowing Smoke intended to provide a "one-stop" source of information and news about the FDA's deeming regulation for vapor products and electronic cigarettes.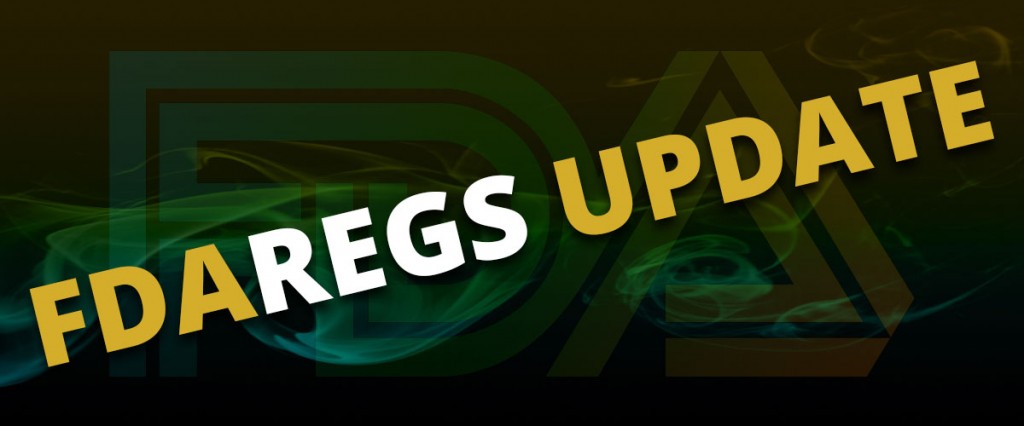 Atlantic City
Users and sellers of electronic cigarettes, which are far less harmful than tobacco-burning ones, are often filled with enthusiasm for their new method of nicotine consumption, popularly referred to as vaping.

Ron Rotatori, who owns a vaping shop in Wildwood, says he cut his half-century-long cigarette habit from two packs to just two cigarettes a day by vaping. His enthusiasm and business led him to create a Vaping at the Shore expo with the help of the Wildwoods Convention Center, which had been planned for this past Saturday….
Malaysia
Why do women who smoke or vape get called sluts, while the only criticism that men receive (if anything) is that they're harming their health?

And it's not just men who are throwing such vicious insults around. Women too join in the sexist censure of other women. Women really are sometimes their own worst enemies….
Was accountable to governments? Think again. – The View from Cullingworth
Today's egregious piece of nannying fussbucketry is about the health risks associated with eating processed meats like sausages and bacon:

The World Health Organisation is reportedly planning to declare that bacon, sausages and other processed meat cause cancer.

Red meat is also expected to be listed as being "probably carcinogenic to humans".
Will Self – The Guardian
It happens all the time – how could it not, since the very repetitive nature of the habit calls it forth? In response to my deploying one or other of my nicotine delivery systems, someone will ask after my dependency; and so I'll begin talking about some aspect of it – but after a few seconds I'll pause, with a catch in my throat not unlike the epiglottal spasm that precedes a tobacco-induced coughing fit….