In the News 22nd October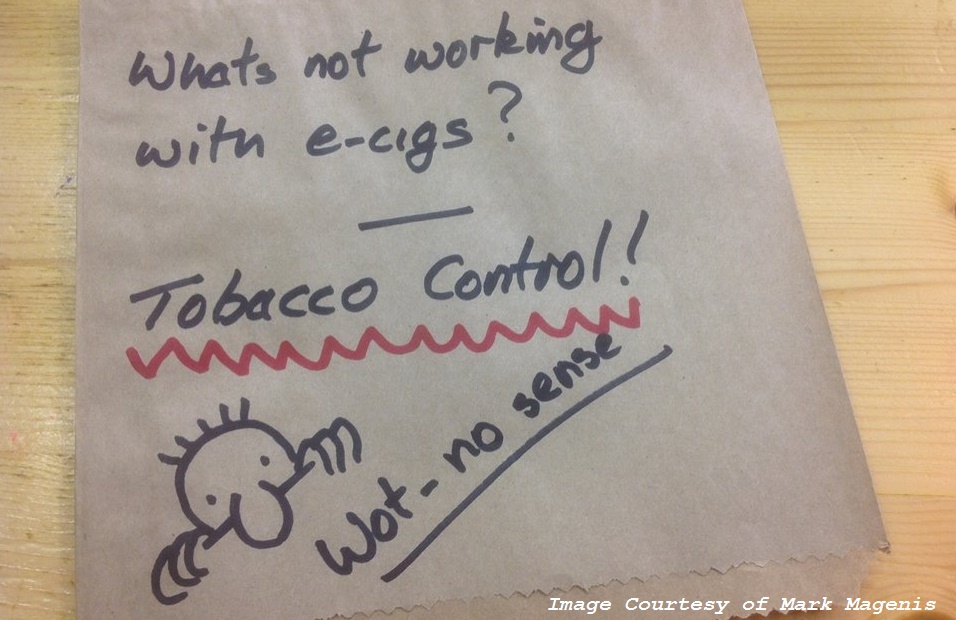 Thursdays News at a glance:
Lungs, Lies and Vaping – The Inconvenience Of Proving Harm – NHS Updates Ecig Advice – Hospital Ecig Bans Are Wrong – Spontaneous recombustion: how vapers have re-invented pipe-smoking in electronic form – How to Store E-Liquid: Tips for A Zombie Apocalypse – Kevin Barron MP backs E-cigs – UK vape store pricing: online isn't always cheaper – The dangers of FDA warnings – University's vaping ban slammed – Nicotine Science and Policy – Daily Digest – Thu, 22 October 2015
Fergus Mason
Every day I tell myself that the British media has sunk so low that nothing it does can surprise me any more. Twice a week, on average, it turns out I'm wrong. Today is one of those days.

So here we go again. Another day, another terrifying story about e-cigarettes splashed all over the media. It's almost like this was being organised by someone, isn't it?
Dick Puddlecote
It seems 'public health' prohibitionists are a bit miffed that the public is largely uninterested in banning e-cigs in public, so they're doing something about it.

Not by proving beyond doubt that "passive vaping" might be a danger via sound and objective science, of course, because they seem to understand that it would be quite impossible to do that. So instead, they've cranked up the junk science lie machine.
Mawsley – Planet of the Vapes
The NHS website is a main portal for accessing accurate and helpful health information. In the past it has offered contradictory and sometimes misleading coverage on the subject of electronic cigarettes. It has now updated its advice to reflect the publication of research by Public Health England…
Mawsley – Planet of the Vapes
All bar one Scottish health board are planning to ban or have banned vaping from all buildings and surrounding grounds. David Shaw, a Swiss researcher, has written an article for the British Medical Journal calling the move shortsighted and says they will be "harming the health of patients and the wider public"…
How vapers have re-invented pipe-smoking in electronic form – Rory Sutherland: The Spectator
A fascinating newcomer on the British high street is the vape shop. These were perfectly described by my friend Paul Craven as 'like a cross between an Apple Store and an Elizabethan apoth-ecary'.

In the splendid All About da Vape in Deal, there is a glass cabinet full of new, hi-tech 'mods', 'tanks' and 'coils', while on rows of shelves behind the counter is a Cambrian explosion of coloured bottles containing e-liquid in many strengths and flavours, hipsterishly labelled Suicide Bunny, Jimmy the Juice Man or Miss Pennyworth's Elixirs; I recently bought a bottle of something called Unicorn Puke….
Tips for A Zombie Apocalypse – Ashtray Blog
As the country falls apart and brain-seeking zombies roam the land, you're obviously going to face a very serious problem:

Your vape shop will be shut, and your supply of e-liquid will dry up. 

The problem of how to safely store e-liquid through a zombie apocalypse has been keeping us at night, so we asked Lee Johnson to research the best solutions… 
A lack of competition has left the south and east of England with the highest average pricing in vape stores – but prices across the UK generally remain remarkably competitive with online sellers, according to new research from ECigIntelligence…
Need a human approach to understanding the FDA Deeming Regulations? We don't blame you… Here's the start.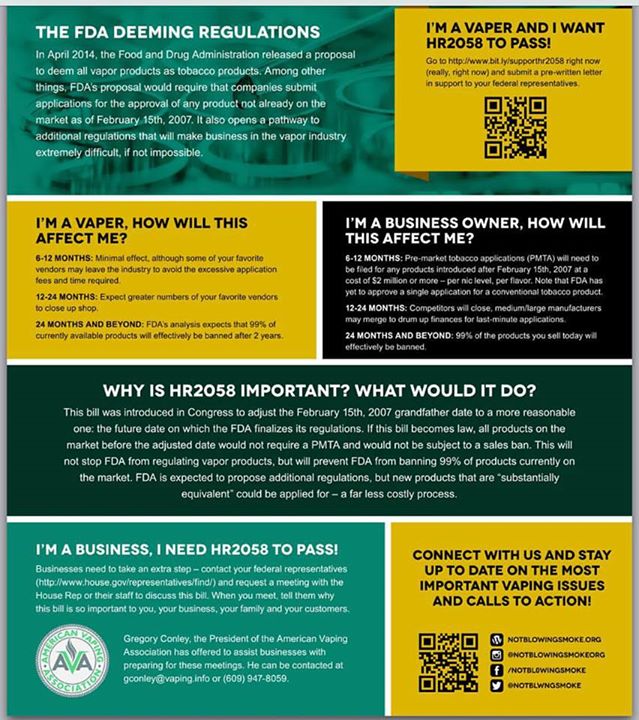 Your home can be a dangerous place. Each year, poison control centers across the country field more than 2 million phone calls related to exposures to dangerous household substances. In their most recent report, the American Association of Poison Control Centers reports calls to poison control about young children exposed to dishwasher detergents totaled more than 15,000, while calls about young children exposed to dental care products approached 20,000….
A new vaping ban on the University of Otago campus is based more on prejudice than science, a Massey public health professor says.

"It's shocking," longtime tobacco researcher Associate Prof Marewa Glover, of Massey University, said….