In the News 23rd July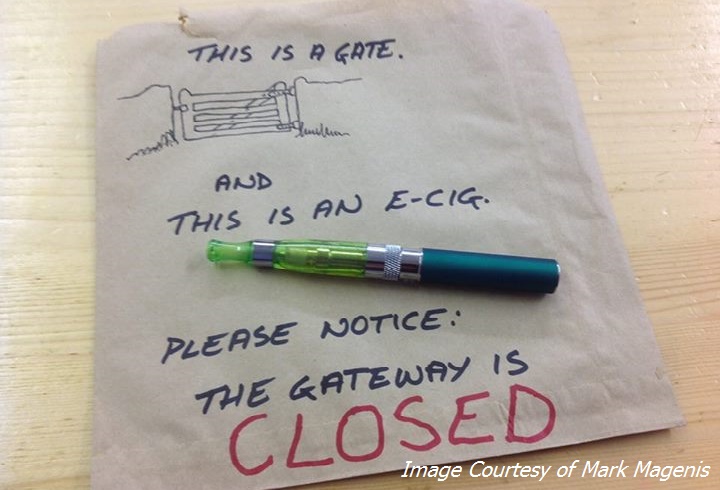 Thursdays News at a glance:
Action on Smoking & Health – More pupils try 'vaping' than smoking – Smoking, drinking and drug use – E-Cigs: The Health Debate – Australian Therapeutic Goods Administration – Construction industry clamps down on vaping – 10 Reasons Vaping is De-Normalizing Smoking – British Media Watchdog Faults The Telegraph for Demonizing E-Cigarettes – CASAA Testimonials – NotBlowingSmoke Video Release Nicotine Science and Policy – Daily Digest
Government survey shows number of children trying smoking continues to decline and very few children regularly using electronic cigarettes.
"These results are entirely consistent with other British surveys showing that regular use of e-cigarettes among teenagers is tiny and is confined to those who are already regular smokers. They do not support the idea that experimentation with electronic cigarettes is a gateway into smoking as the number of young people trying smoking continues to decline year on year….."
James Gallagher – BBC News
More pupils in England aged between 11 and 15 have tried electronic cigarettes than have tried smoking, according to official figures. The Health and Social Care Information Centre data showed the lowest levels of smoking or drinking ever recorded….
Among young people in England in 2014 – HSCIC
This survey is the latest in a series designed to monitor smoking, drinking and drug use among secondary school pupils aged 11 to 15. Information was obtained from 6,173 pupils in 210 schools throughout England in the autumn term of 2014….
Clive Bates and David Sweanor
The past few years has witnessed the heady ascent of the e-cig market, as millions switched from tobacco cigarettes to the new alternative. Widely recognized benefits include their lower price point, their ability to be used anywhere without breaching public smoking bans and, most importantly, being in general, safer than tobacco cigarettes…..
Acknowledges that Chantix Causes Suicide But Allows it On Market, While Banning E-Cigarettes with No Known Adverse Effects – The Rest of the Story:
The Therapeutic Goods Administration (TGA) in Australia has publicly acknowledged that Chantix causes suicide, and that the family members of patients taking this drug must carefully watch their loved ones to make sure that they don't kill themselves…..
Contractors Willmott Dixon and Skanska, plant hire group Hewden and machinery manufacturer JCB are among construction industry companies that have adopted policies that consider e-cigarettes to be no different from tobacco rolled in paper….
Tobacco Truth – Brad Rodu
Today The Daily Telegraph published a correction of false information in an article demonizing e-cigarettes, following review by Britain's Independent Press Standards Organisation (here).  The correction was published on page 4 of the newspaper  and online…
Ashtray Blog:
Imagine you're looking for a reason to ban vaping in public places. No, really, put yourself in the shoes of somebody in that position. The best approach is clear. With an air of confidence, you say, "Vapers expose non-users to harmful chemicals and nicotine…."
Share your story, 5000 already have:
The Consumer Advocates for Smoke-free Alternatives Association (CASAA) is collecting success-story testimonials from smokers who used smoke-free alternatives to quit or reduce their smoking. The testimonials are posted on this public webpage for everyone to see….
Recently we celebrated together as California Senate Bill 140 was struck down for being unwanted by the people, and it seems that the author of the bill Senator Mark Leno is now attempting to push this bill through in its unamended form. He killed the bill recently after it did not pass and was forced to be amended. Now he is trying to call the bill into the special sessions in the senate so he can push it through even though the people obviously do NOT want this bill passed….