In the News 17th September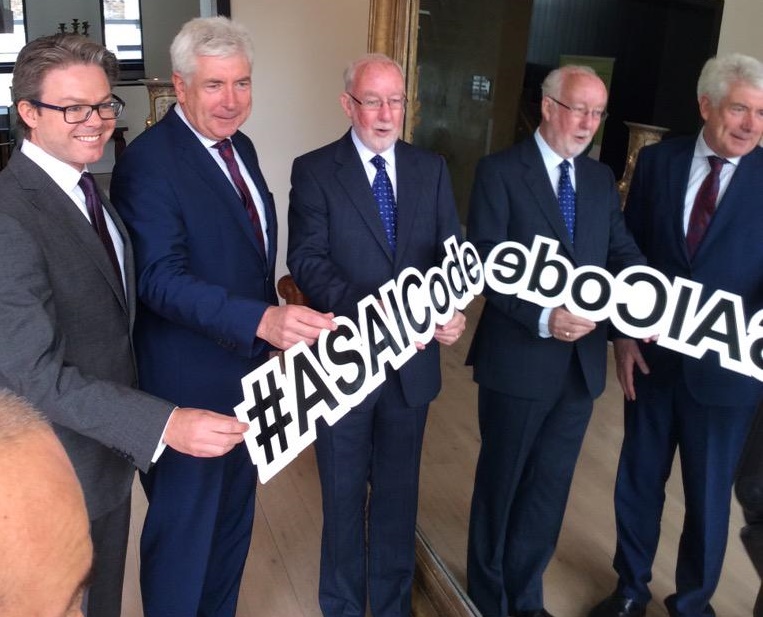 Thursdays News at a glance:
NNA News – Watching Your Choices, From Cradle To Grave – Evidence about electronic cigarettes: a foundation built on rock or sand? – The evidence isn't perfect but the interpretation depends on ideology not the quality of evidence – Irish Cancer Society welcomes restrictions on e-cigarette ads – New restrictions on gambling and e-cigarette adverts announced – Portland university formaldehyde scandal update: an email from a consumer – Special issue from Nicotine & Tobacco Research – FDA Says Some Cigarettes are Safer than Others – National Park Service Bans Vaping Despite One-Tenth Nicotine Content – Nicotine Science and Policy – Daily Digest 
News Update from the New Nicotine Alliance
It has only been a 'mere' three months since we last sent our news update out to our supporters, and a lot has happened since then. Conferences, reports, reviews, you name it, and we have probably done it.

Before we get too deep into details on the past three months, a quick comment from the NNA Board….
Dick Puddlecote
Information about people's lifestyle choices, socio-economic status and whether they are smokers could be recorded in the new health identifier number to be given to every person in the State, the Irish Cancer Society has suggested.
A foundation built on rock or sand? – Response from Dr Farsalinos
It is counterproductive and a sign of weakness. Most of the criticism is not at all related to the methodology, scientific findings and presentation or interpretation of the data. It adds nothing to the scientific debate. It only focuses on conflicts that supposedly influence the results. Obviously, it is impossible for any research study or report to present the conflicts of interest of all authors of every study they use as reference….
Another response to the BMJ Article  here:
But the interpretation depends on ideology not the quality of evidence – Stephen Black
The evident about e-cigs is far from perfect and some of it is biased and unclear. But I've finally realised why the debate on policy is so polarised.

There is plenty of room for debate about what the evidence says about safety and what it implies about policy. But the debate we are actually having isn't about the evidence at all as McKee and Capewell's response demonstrates. it is about which ideological position you start with….
Sorcha Pollak – The Irish Times
The Irish Vape Vendors Association welcomed the new code, but said: "Perhaps it's worth emphasising that IVVA members are not part of the tobacco industry.

"We do not sell tobacco products, but rather an alternative that carries a vastly lower risk. Our members therefore would have no interest in promoting our competitors' products.

"In order to maintain the massive public health gains that these products offer in reducing the harm from smoking, it's important that advertising restrictions be proportionate.

"Reaching adult Irish smokers with socially responsible advertising of these alternative products that carry such a lower risk profile compared to tobacco cigarettes, is vital."
New rules for gambling and e-cigarette advertisements are being introduced by the Advertising Standards Authority for Ireland.

E-cigarette makers will be prevented from making health or medicinal claims about their product, should not associate them with tobacco brands or products, and cannot present them as an alternative to tobacco.
An email from a consumer – Dr Farsalinos
The formaldehyde study scandal conducted by researchers from Portland university is progressing, with the authors unwilling to admit their methodological and presentation mistakes, while they continue their effort to misinform the public and consider our case for retraction as an attempt to help the industry or to get money from the industry. First of all, the only one who got money was the Portland University. They created a problem and they were awarded millions to "solve" it. Let me clarify in brief that the retraction was based on….
American Association for the Advancement of Science (AAAS)
Today, Nicotine & Tobacco Research publishes a special issue on e-cigarettes which includes twelve original investigations, one brief report, and three letters. Topics covered include e-cigarette market trends in U.S. retail, use of e-cigarettes among young people, chemical composition of e-cigarettes, and more.
But Not Electronic Cigarettes – The Rest of the Story
In a guffaw of epic proportions, the FDA has essentially told the public that some cigarettes are safer than others. But even more preposterous than this is the fact that while the FDA views some cigarettes as being safer, it does not view e-cigarettes as being safer than tobacco cigarettes….
What message are people supposed to take from the decision by the federal Food and Drug Administration to ban the sale of certain new cigarette brands because they may be more dangerous than brands previously sold. Can the new brands kill people twice? Do knives occasionally shoot out of these smokes and plunge into shocked smokers' eyes?
Despite One-Tenth Nicotine Content – Guy Bentley
Industry leaders were quick to criticize the ban, with the President of the American Vaping Association, Gregory Conley saying "this behavior is shameful and any enforcement of the ban will constitute a great misuse of government resources. The National Park Service should leave ex-smokers alone and let them camp and hike in peace."