In the News 16th September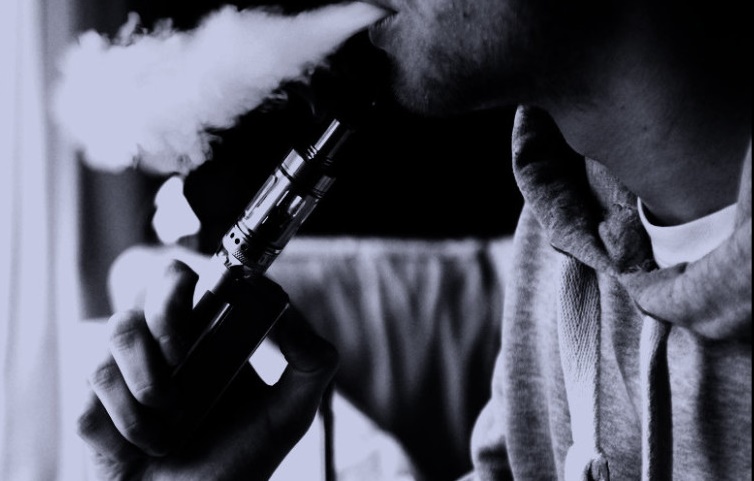 Wednesdays News at a glance:
E-cigarettes: an emerging public health consensus – Scientists and health officials at war over safety of e-cigarettes – British Medical Journal vaping report questions 'flimsy' public health e-cigs study – Evidence about electronic cigarettes: a foundation built on rock or sand? – Campaign for Tobacco-Free Kids Touts Major Victory: Camel Crush Bold Taken Off the Market – Smoke Clears on Real Reason for Chicago E-Cig Tax – Nicotine Science and Policy – Daily Digest 
Joint statement on e-cigarettes by Public Health England and other UK public health organisations.
We all agree that e-cigarettes are significantly less harmful than smoking. One in 2 lifelong smokers dies from their addiction. All of the evidence suggests that the health risks posed by e-cigarettes are relatively small by comparison but we must continue to study the long term effects.

And yet, millions of smokers have the impression that e-cigarettes are at least as harmful as tobacco and we have a responsibility to provide clear information on the facts as we know them to be. It is our duty to provide reassurance for the 1.1 million e-cigarette users who have completely stopped smoking to prevent their relapse….
Sarah Knapton – The Telegraph
A row has broken out between public health officials and scientists over whether e-cigarettes are safe.
In August, Public Health England issued a report concluding that e-cigarettes were 95 per cent less harmful than conventional tobacco and urged Britain's eight million smokers to start vaping.
Andrew Don – The Grocer
Public Health England (PHE) and a cohort of other UK public health organisations have delivered a united response to a report published in the British Medical Journal (BMJ) on Tuesday decrying the government-funded agency's claims about the relative safety of vaping. The attack by Martin McKee, professor of European public health at the London School of Hygiene and Topical Medicine, and Simon Capewell, professor of clinical epidemiology at the University of Liverpool, come hard on the heels of criticism in another medical publication, The Lancet, earlier this month…..
John Britton in the BMJ…
McKee and Capewell are concerned that many smokers use electronic cigarettes alongside smoking ('dual use') rather than quitting completely. Their position is at odds with NICE guidance on tobacco harm reduction (PH45[1]) which encourages dual use not because cutting down on smoking reduces hazard (it doesn't) but because people who do so are more likely to quit…
Camel Crush Bold Taken Off the Market – The Rest of the Story
The Rest of the Story would like to extend our congratulations to the Campaign for Tobacco-Free Kids, whose successful effort to promote the 2009 Family Smoking Prevention and Tobacco Control Act has just resulted in a major public health victory: the removal of Camel Crush Bold from the market.

Why is this such a victory for public health…?
---

---
On the safety and efficacy underpinning PHE's recommendation of e-cigarettes as an aid to quitting smoking
"Unfortunately the BMJ analysis piece, by public health figures who had been involved in the original misunderstandings, will probably confuse the public and policy makers and further undermine the credibility of public health science. This topic requires careful, reflective analysis and research, not propaganda."
"We should not forget what is important here. We know that smoking is the number one killer in England and we have a public health responsibility to provide smokers with the information and the tools to help them quit smoking completely and forever,"
After recently cementing its status as the highest-taxed cigarette city in the United States, lawmakers in Chicago are now targeting products used as a healthier alternative to traditional tobacco. Reeling from declining tobacco revenues and faced with a massive budget hole as a result of overspending and lack of local reform, some Democrats have decided to go after e-cigarettes with a new massive tax hike….
The NPS, under the direction of Jonathan B. Jarvis, just released a policy memorandum placing electronic nicotine delivery systems, like electronic cigarettes or e-cigs, in the same category as traditional cigarettes, effectively banning their use in National Park Service-managed facilities, vehicles and publicly shared spaces….