In the News 17th July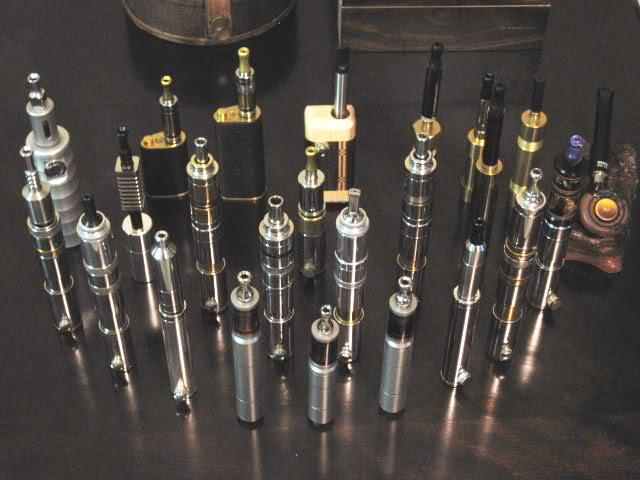 Fridays News at a glance:
Angels & Demons, The Vaping & Tobacco Version – Clowns To The Left Of Me Jokers To The Right – E-Cigarette Science: Talking Fresh Air – E-cigarette users catching up with smokers – PAS 54115 Standards for e-cigs, what does it mean and what will it do? – Study on Potential Toxicity of E-Cigarette Flavorings Produces Unwarranted Scare – Bill Godshall Update 2015-07-16 – Nicotine Science and Policy – Daily Digest
The Vaping & Tobacco Version – Facts Do Matter:
I've resisted writing about this for several reasons, not least of which I'm still somewhat concerned about my relationship with tobacco, but I'm also one of those that likes to try to see both sides of the argument then make up my own damn mind….
Steve Christie:
Who the fuck are we fighting? Some days?…seems like everyone…they all have their Agendas though. If you have a conflict of interest?…You shouldn't be allowed to comment on Vaping in my opinion! I've been talking to quite a few vapers on Face Book lately…they've just discovered the TPD. (I Blame Vendors To Be Honest…not enough playing their part!) ANYWAY. Vapers are becoming a bit more savvy….!
Fergus Mason:
A new study has used the most sophisticated model yet to compare e-cigarette vapour with both cigarette smoke and fresh air. The results are going to come as a big surprise to a lot of people. By now almost everyone knows that what comes out of an electronic cigarette isn't just water vapour….
3 things you can do this week to help keep vaping free
1.Do this "controlling e-cigarettes and restricting smoking in parts of hospital grounds" survey (it forms part of the consultation for the Scottish Health Bill). One of the proposals is to ban vaping in hospital grounds. The deadline is the 5th August – please move fast! http://www.smartsurvey.co.uk/s/HealthScotlandBill/Here's the link for the longer consultation documents too:
http://www.scottish.parliament.uk/parliamentarybusiness/CurrentCommittees/91073.aspx
2.Tasmania is also consulting – and the deadline is next Friday. This is a global fight and we need to support one another. Anyone from anywhere can submit evidence for this:  https://www.dhhs.tas.gov.au/__data/assets/pdf_file/0007/192832/Electronic_cigarettes_discussion_paper_FINAL.pdf
3.Help to redress the balance and sort out the "cesspit of antz propaganda "on Wikipedia – become an editor. Read Fergus Mason's excellent guidance here: http://fergusmason.com/?p=627
Number of 'vapers' in UK tripled from between 2012 and 2014 to reach 2.1million – Daily Mail
The suggestion that smokers may simply be 'switching' instead of quitting appears to be reinforced by market figures – which show sales of nicotine patches and gum have slipped as 'vaping' has grown in popularity….
What does it mean and what will it do? – Totally Wicked Blog
PAS or Publicly Available Specification are governed and published by the British Standards Institution (BSI). PAS 54115 has been a while in the making, with the final draft being a very heavily revised version of the original one; it's half the length it was, as the original was pretty heavy on the testing side, and not all the test methods were validated. It will be tough for anyone to meet, (yes TW will have to do some work) BUT it is do-able and it is standard to work towards….
The Rest of the Story – Michael Siegel:
A study published in the journal Tobacco Control this past April has produced an unwarranted scare about the potential toxicity of the flavorings in electronic cigarettes….
THR Surveillance, THR Research, FDA / Congress, TPP / US Chamber of Commerce, THR Business, Litigation, Taxation, Flavoring Ban, Massachusetts, Vaping Bans, Smoking and Vaping Ban, Smoking Ban Enforcement, Smokeless Tobacco Use Ban, Employment Discrimination, Junk Science, Propaganda and Lies….