In the News 17th April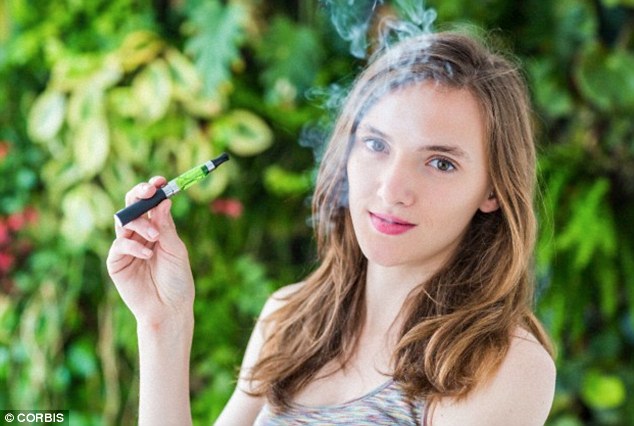 Fridays News at a glance:
Flavor – a Public Enemy? – ViP Call to Action – What to do about… – Smoking and Vaping Keep Moving in Opposite Directions Among Teenagers – CDC's latest survey on teen "tobacco" use conflates vaping with smoking. But it's not the same – E-cigarettes make quitting smoking HARDER, study claims – SIRUS and Institute for Public Health in TV debate – Nicotine Science and Policy – Daily Digest – Fri, 17 April 2015
The European-based Elda juice company discovered from market research that differing nations have different juice tastes. While Europeans prefer rich tobacco tastes, customers from the United States opt for sweet and fruit flavours in the main. The researchers from Portland believe that what goes into making these liquid flavours is important enough to be concerned about….
1. How can you say #IvapeandIvote if you aren't registered? Where ever you are in the world please take the time to ensure you are on the electoral register. For those in the UK you can register to vote here: https://www.gov.uk/register-to-vote

2. The Vapers and Smokers Unite campaign is hotting up – today's the start of the mailing period. So let's get those letters posted. http://vapers-and-smokers-unite.co.uk/letter.html

3. If you participated in last weeks CtA you should have some information about your local candidates' opinions on ecigs. Use this document http://goo.gl/forms/9okGwxZKgy to record any replies you received. You can fill this form out as many times as you like with any information you have on politicians' attitudes to vaping – it doesn't have to be from last week.

If you didn't get round to doing it last week then it isn't too late, replies are coming in thick and fast. This link has ideas for an email:https://www.dropbox.com/s/9ciem1ujgtd82tw/Email%20to%20Candidates.doc?dl=0
I was hoping that SIRUS and Karl Erik Lund would help us explain to the public and the politicians that these issues are in fact nothing to worry about, and of course they did not let me down. The morning after, one of Norway's biggest TV channels, TV2, covered the case in the morning news.
Today was meant to be the day when something erupted from California.  There were two options on what it could be, either the classical "e-cigs don't aid cessation" stories where some pseudo-scientist deep in the bowels of UU pokes a few buttons on Hex, sends the antz scurrying to come up with a catchy click worthy headline.

That one did pop up briefly.  It is still being touted around but not as loudly as the other "story".

Results from the latest National Youth Tobacco Survey, released today by the U.S. Centers for Disease Control and Prevention, show that smoking continued to decline among teenagers last year even as vaping continued to rise. Needless to say, that is not what you would expect to see if electronic cigarettes were a gateway to the conventional kind, as critics of those products keep claiming….
But it's not the same.
Another day, another fraud perpetrated by our "public health" leaders at the CDC. Their latest report, Tobacco Use Among Middle and High School Students — United States, 2011–2014, was released to much hype yesterday, the main news hook was the spectacular increase in teen vaping, approximately a three-fold increase over the survey period. They buried the lead, however, forgetting somehow to take note of the fact that teen smoking rates continue to test historic declines….
The usual Daily Fail, but with excellent comments from Linda Bauld & Peter Hajek
Smokers hoping to quit using e-cigarettes may find it harder than they think, claim US researchers.
They found smokers who used e-cigarettes were 49 per cent less likely to decrease cigarette use and 59 per cent less likely to quit smoking compared to smokers who never used e-cigarettes.
The study was carried out by researchers at the University of California, San Diego School of Medicine….