In the News 16th April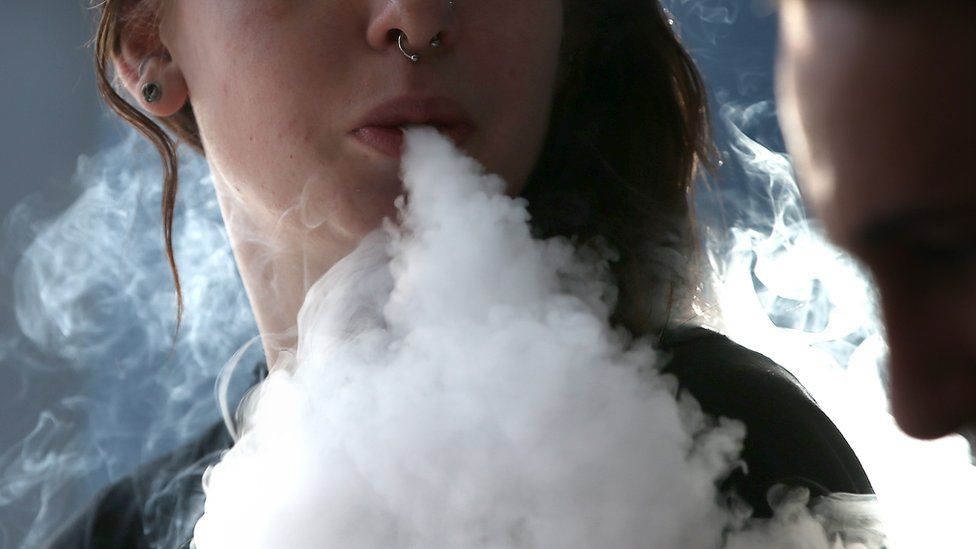 Thursdays News at a glance:
Another Incompetent Chief Medical Officer – Dr. Farsalinos asks The Norwegian Institute of Public Health to retract false statements – Norwegian Institute of Public Health must IMMEDIATELY retract false statements about passive e-cigarette exposure – Reality Bites the Dust in New Smokeless Tobacco Study – E-cigs 'aren't addictive' says poll of 10,000 – Many teenagers try e-cigarettes but few become regular users, study finds – New CDC Report on E-Cigarettes Shatters Gateway Myth – Doctors Earn $3.5 Billion in Kickbacks from Pharmaceutical Companies – expert reaction to surveys of e-cigarette use in teenagers – Nicotine Science and Policy – Daily Digest – Thu, 16 April 2015
Another excellent delivery from Puddlecote Inc
..Really, Ruth? This is the information you are happy to spew out to our national broadcaster? Because I've read the study – it's here for anyone else interested – and it 'demonstrates' that Hussey is being economic with the truth…
In response to the report from The Norwegian Institute of Public Health (NIPH) that I wrote about a couple of days ago, Dr. Farsalinos published a post this morning on his blog, demanding that NIPH immediately retract their false statements about passive e-cigarette exposure….
First of all, they indirectly blame the large variation between different products, as well as in usage patterns. Well, I cannot understand the reason for this being repeatedly mentioned in the literature. It is more than obvious that this is normal to happen. I doubt that every carrot has the same vitamin A or every orange the same vitamin C, and I doubt that every consumer eats the same amounts of carrots and oranges every day, or chew them in the same way… Variability is there to satisfy different preferences by different consumers. But this is nothing compared to other notes in the report….
It's surprising what passes for "science" in some journals today.  Chemical Research in Toxicology has published a study from the University of California's Berkeley and San Francisco campuses making this extraordinary claim: "Children living with smokeless tobacco [ST] users may be exposed to carcinogenic tobacco-specific nitrosamines [TSNAs] via contact with contaminated dust and household surfaces."
E-cigarette use is massively popular among British teenagers but very few actually become hooked, according to the largest ever study of its kind. More than 10,000 young people between 10 and 16 were quizzed on their smoking habits. Around six per cent of 10 and 11-year-olds and more than 12% of older people in the survey had tried "vaping".

But the figures show fewer than two per cent say they then became addicted. And many of them also smoked tobacco and cannabis too….
But few become regular users, study finds
Many teenagers are tempted to try e-cigarettes, but few become regular users, scientists have discovered.
In fact, they found most of those teens who do try e-cigarettes are also smokers.
This suggests young people are not using the electronic alternatives to try and quit their habits – nor are they getting hooked on them after initially trying them….
In a press release issued by CDC, the director of the FDA's Center for Tobacco Products stated: "In today's rapidly evolving tobacco marketplace, the surge in youth use of novel products like e-cigarettes forces us to confront the reality that the progress we have made in reducing youth cigarette smoking rates is being threatened."
Researchers publishing in the BMJ Open have surveyed a group of school-age children in Wales to examine habits around use of cigarettes and e-cigarettes. The study reports that regular smokers were more likely than non-smokers to use e-cigarettes, and that around 1.5% of those sampled regularly used e-cigarettes.
Many drug and device companies attributed payments to multiple subsidiaries, rather than reporting them under the name of a single parent company. Johnson & Johnson, for instance, submitted payments under at least 15 subsidiaries. The device maker Medtronic reported payments by at least six subsidiaries. So did the drug maker Novartis. On first blush, that makes it tough to calculate how much each company spent overall….