In the News 20th April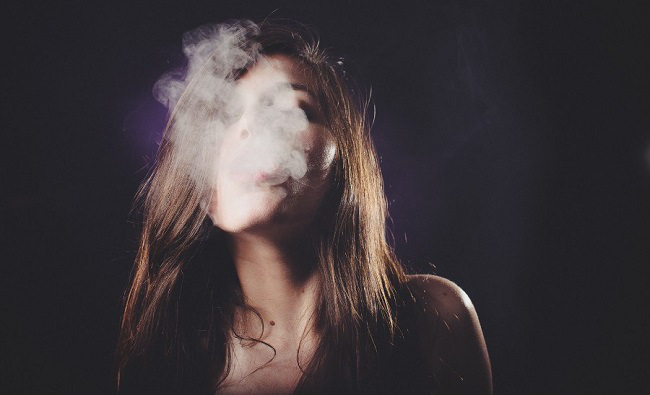 Mondays News at a glance:
Louise Ross: why shouldn't people with poor mental health have the same opportunities as everyone else? – Mad Stan's Descent Into Parody –  Public Health and The Tractor – Peering Through the Haze – The Irish Cancer Society's hard sell – E-cigarettes and teenagers: cause for concern? – Guest Blog: My First Hustings – E-cigs, journalists, newspapers and the truth? – US E-cigarette Regulation Issues Q&A – CDC is Running a Dishonest Campaign Against E-Cigarettes Which is Re-Normalizing Smoking – Nicotine Science and Policy Daily Digest – Mon, 20 April 2015
Why shouldn't people with poor mental health have the same opportunities as everyone else?
"It must have been a year ago when I was exploring how easy or hard it would be to change the smokefree policy to permit the use of ecigs, for in-patients particularly, and it's taken this long to move forward. But there has been lots going on in the meantime, and I thought you might like to hear about this, and maybe offer suggestions……"
Since I first wrote about them back in 2008, I've always considered e-cigs to carry the potential to expose the cant and hypocrisy of the tobacco control industry. And they are delivering in spades of late.

It shows the laughable standards to which the World Health Organisation adheres, for example, that they class mad mechanic Stan Glantz as one of their go-to experts on vaping. His insane wibblings on the subject are – to the casual reader – indistinguishable from parody at times. Yesterday is a case in point…..
As some of you may know, I live in Cornwall. Deepest…darkest…North Cornwall. Sparsely populated and riddled with a myriad of tiny, narrow and unfriendly roads without white lines and with a good many completely blind corners that appear quite without warning. This is also holiday-maker heaven; every school break the population of North Cornwall explodes with terrified drivers whose cars swell to at least twice the size on the journey down here which means none of them fit on our roads…..
And yet buried in the news release — and played down by Frieden and others at the C.D.C. — was an astonishing fact. Actual cigarette smoking — the kind that requires inhaling carcinogens, that kills one out of every two long-term smokers and that public health officials have been trying to eradicate for decades — that kind of smoking has dropped to a mere 9.2 percent among teens….
A study conducted by the Irish Cancer Society has cast doubt on how useful e-cigarettes are in helping smokers quit.

The survey, conducted in March, found that using e-cigarettes may in fact increase smokers dependence on nicotine as the lack of regulation is creating the potential for long-term use….
There has been rapid growth in the popularity and use of e-cigarettes in recent years, accompanied by growth in their marketing. At present they are relatively unregulated in many countries, although countries are introducing various restrictions on their availability and marketing. For example, a ban on sales to under-18s will be introduced in England and Wales in 2015….
So, two days before I was really nervous – I mean, we're a single issue party and I'd pretty much insisted that "Protect Our NHS" give me an equal voice. They didn't want to at first, they said there wasn't enough time for the "major" candidates as it was. I think it was me suggesting I go as a member of the audience that swung it….
The first story highlighted above, written by Stephen Beech puts forward an argument that using e-cigarettes actually makes it harder for people to quit smoking. The overwhelming body of credible evidence makes it clear that this is not actually the case: E-cigarettes actually make it easier for people to quit smoking, by offering them a viable and less harmful alternative….
"Dear Dr Hussey,

We are writing to you in your capacity as the Chief Medical Officer for Wales about a Welsh Government funded study from Cardiff University looking at e-cigarette use amongst young people and your comments following its publication….."
This is a Q&A format discussion of the issues, not a policy briefing: a response to questions from a US community member to an EU community advocate on how others' experience might inform the US regulatory situation. The questions come from a US blogger, and my answers follow….
Which is Re-Normalizing Smoking
In an ironic twist of devastating proportions, the Centers for Disease Control and Prevention (CDC) is running an enormous, dishonest campaign against electronic cigarettes that is being spread by almost the entire tobacco control movement and which is serving to re-normalize smoking and undermine decades of progress in educating the public about the hazards of cigarette smoking….