In the News 16th Feb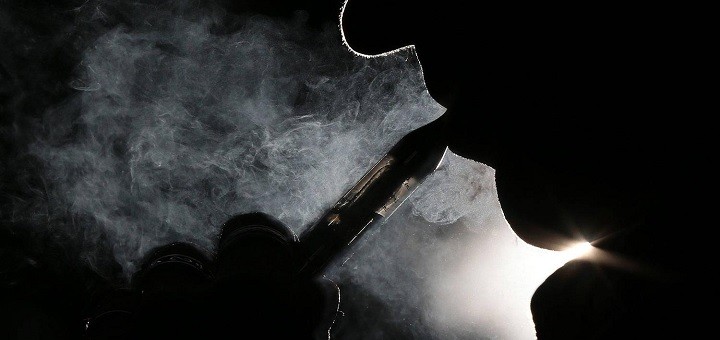 Mondays News at a glance:
M.O.V.E Thunderclap 19th Feb … Public Health Officials prefer you to smoke cigarettes … Sally Davies; Professor of 'Health' Garbage!  … E-Cigarettes help smokers quit, ban reflex and 'no harm' perception must be challenged … Lies, damned lies and anti-ecig articles … Temperature-controlled e-cigs: The next giant leap in harm reduction of nicotine use? … Nicotine Science and Policy – Daily Digest – Mon, 16 February 2015 … Scientists debate pros and cons of E-Cigarettes
These Thunderclaps are on THURSDAY. They need YOUR Support. Please spare a couple of minutes add your support and share this far and wide.
To help and coordinate the MOVE launching, we have performed a standard Thunderclap (TC) in each language scheduled for Febuary 19 at 7 pm. You can use this TC or perform your own campaign (then tell us to cancel the standard TC for that language) but with the same date and time. Now you can start to promoting your TC to get as many supporters as you can. It consist of spread your corresponding link in all social networks as many as you can, calling for the support with facebook, twitter and tumblr. If you have any questions do not hesitate to consult us…
Around the world, many Public Health Officials, including Doctors, are falsely continuing to claim "e-cigarettes", also known as "vaping" as a dangerous method to stop smoking, despite the expected protocol to normally show proof.

Not one official has provided proper documented evidence to their claims of "dangerous", despite the severity; a first to those in what is normally considered a highly prestigious position of authority with these types of claims….
Anyone who saw the recent 'interview' between Gavin Esler and Professor Dame Sally Davies on BBC television will understand my increased anger. Whilst the good professor stated that the upcoming ban on smoking in cars with children will not encompass vaping, she still found it necessary to take the usual sideswipe at e-cigarettes, suggesting that some e-liquids had been withdrawn from sale because they had caused chronic lung disease. This was a blatant lie. In fact, one e-juice vendor company withdrew a butterscotch-flavoured juice because it was found to contain traces of diacetyl, which has been linked to workers in factories who, having worked for long periods with diacetyl, had developed a condition known as 'popcorn lung'. No vapers were harmed in this scenario!
Electronic cigarettes could be one of the biggest public health opportunities of our time, but that depends on who you talk to. They have been shown to be effective in helping smokers quit and many believe them to be much safer than cigarettes. But the debate rages on. Today at AAAS, a panel of global advocacy, ethical, policy, health, toxicology and industry experts from Germany, New Zealand, South Africa, the UK and USA debated: are electronic cigarettes killing me softly or our greatest public health opportunity?
Advocates are accustomed to reading concoctions of myth and conjecture wrapped up in cloaks of authority. Could the advent of a fund-raising campaign signal a vaping fight back? $110,000 collected in under three hours suggests vapers have had enough….
Opposing sides in the debate about the safety of e-cigs appear to have reached a consensus on one thing – the temperature of the coil of the atomizer (which is heated to create vapor) is the difference between an e-cig being vastly safer than a cigarette, and… somewhat less vastly safer. (Although recent studies suggest that they potentially offer their own risks). In a boon for both camps, increasing numbers of devices with temperature control functionality allow a fool-proof way to avoid either condition without guess work or wishful thinking….
Speaker and Chief Executive of Action on Smoking and Health UK (ASH), Deborah Arnott, spoke in favour of E-cigarettes saying that there was no evidence from the UK that suggested that growth in e-cigarette use was leading to an increase in smoking, and in fact smoking rates continue to fall.

Over one thousand people would die worldwide from tobacco during their 90 minute session alone, and E-cigarettes have the potential to dramatically reduce the deadly toll, Arnott said….
Ecigarettes suffer withdrawal symptoms – Are e-cigarettes a gateway drug? – Scientists debate pros and cons of E-Cigarettes