In the News 14th September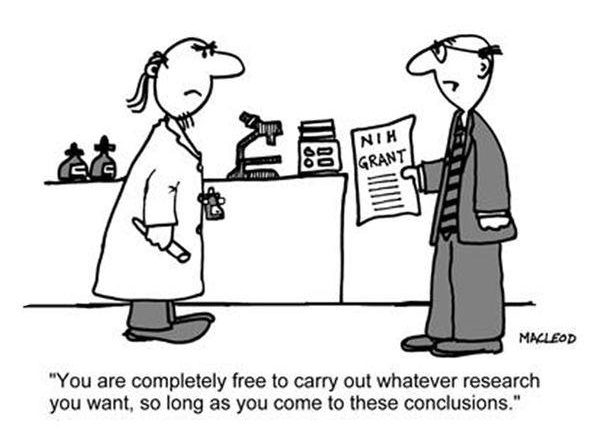 Mondays News at a glance:
Simple Simon squirms – Thoughts from the Dungeon Dimension – And Now We See Through a Glass, Darkly pt 1 & 2 – Supporting smokers to quit – the role of e-cigarettes – Should employees be permitted to use e-cigarettes in the workplace? – Should e-cigarettes be banned in enclosed public spaces? – Health chief wants to BAN smoking in parks – California smoking age raise, e-cigarette regulations stall – National Park Service bans electronic smoking devices in nation's parks – Vaping Could Save the World, but Toxic Masculinity Is Holding It Back – E-cigarette Smokers Less Exposed to Carbon Monoxide – Commerce Ministry bans e-cigarettes – Nicotine Science and Policy – Daily Digest
Christopher Snowdon – Velvet Glove. Iron Fist
The divestment movement is one of the sillier empty gestures to have caught on in recent years. The principle is fiendishly simple: institutions sell their shares in evil corporations like Big Oil and then, er, absolutely nothing happens. The share price doesn't fall and the company doesn't suffer. The only losers are the institutions which have to settle for weaker investments…..
Facts Do Matter
What follows here is purely my opinion on what seems to be a subject that is becoming the flash point for a lot of debate, argument and bickering. I'll try to be as coherent as possible.

Most of you know that the All Party Parliamentary Group on ecigs met last week and a lot of good things came from that, there is already a very good write-up on the meeting from James Dunworth over on the Ashtray Blog, after all he was there….
Sarah Jakes – The Exit Door Leads In
Last night one particular aspect of a blog written by James Dunsworth on the Ashtray blog http://www.ecigarettedirect.co.uk/ashtray-blog/2015/09/public-health-u-turn-on-e-cigs.html sparked what was, to me, a rather odd response on Twitter. The blog was a summary of events at an APPG meeting in Westminster on Wednesday which NNA attended, and the comment was this…
Lorien Jollye – The Exit Door Leads In
All things guaranteed to get the blood boiling in people of both sides of the fence and even those sat atop it. This has been playing on my mind for a while and I probably would not have gotten round to writing about it had things not taken a peculiar and rather nasty turn last night….
One example of proceedings at a Stop Smoking Services Workshop in the UK , In this case West Sussex
Mounting evidence that e-cigarettes are successfully helping people to stop smoking harmful cigarettes – Feedback from our service providers – Experience of our colleagues in other local authorities –  More recently the Public Health England evidence updateon e-cigarettes…
Jack Smith IV – Tech.Mic
Tobacco kills more people in this country than murder, alcohol, car accidents, heroin and suicide combined. But people would rather die from smoking than be caught dead vaping.

Vaping — or the act of using high-tech, electronic cigarette systems that simulate smoking — is having an identity crisis. A branding issue. An optics problem….
Helen Burgess – CIPD
Electronic cigarettes (e-cigarettes) are increasingly popular with ex-smokers and those who are still trying to kick the habit. But with expert opinion on the safety of these devices sharply divided, it can be difficult for employers to decide how to treat e-cigarettes in the workplace….
Iona Twaddell – The Guardian
ROBERT WESTProfessor of health psychology, University College London:

"I don't think it's right to legislate to ban them [in enclosed places]. The reason why the ban was brought in for smoking was very clear: there was good evidence that it harms the health of non-smokers. That's not the case for e-cigarettes…."
Caroline Wheeler – Daily Express
ENGLAND'S chief medical officer is backing calls to ban smoking in children's play areas and parks. Dame Sally Davies said she supports any measures that will "reduce active smoking" as she urged local authorities to extend smoke-free zones in public places….
Lisa Rapaport – Reuters Health
Researchers gave e-cigarettes to 40 smokers who said they wanted to quit. After four weeks, the 16 participants using only e-cigarettes had about an 80% drop in exposure both to carbon monoxide and to acrolein, a harmful breakdown product that is also in some e-cigarettes' vapor. Acrolein is known to irritate exposed tissues and can destroy cilia.
Jennifer Harper – The Washington Times
"Protecting the health and safety of our visitors and employees is one of the most critical duties of the National Park Service. We are therefore extending the restrictions currently in place protecting visitors and employees from exposure to tobacco smoke to include exposure to vapor from electronic smoking devices,"
Proposals to hike California's tobacco-buying age to 21 and regulate electronic cigarettes did not get an Assembly floor vote before the legislative session concluded on Friday.

Both measures had cleared the Senate before running aground in the Assembly Governmental Organization Committee, a panel widely perceived by lawmakers and health advocates as being sympathetic to the tobacco industry…
Bad news from Saudi Arabia
Minister of Commerce and Industry Tawfiq Al-Rabiah has issued an order banning the sale or promotion of electronic cigarettes. This was in line with the recommendation from the minister of health, according to Dr. Abdulaziz Bin Saeed, deputy minister of health for public health. He thanked ministers of health and commerce and industry for taking such a decision. Studies carried out by the Ministry of Health showed that e-cigarettes are as harmful as normal cigarettes. It was also found that tobacco companies are trying to market e-cigarettes by misleading people, especially youngsters.
"The impact of these distorted media stories has led many smokers who had moved to e-cigarettes to move back to regular cigarettes," he wrote in an article for the Johns Hopkins Bloomberg School of Public Health. "[Policy makers should] adopt regulations that encourage smokers to shift to reduced-harm products such as e-cigarettes and tighten up on regulatory actions aimed at regular cigarettes."