In the News 14th July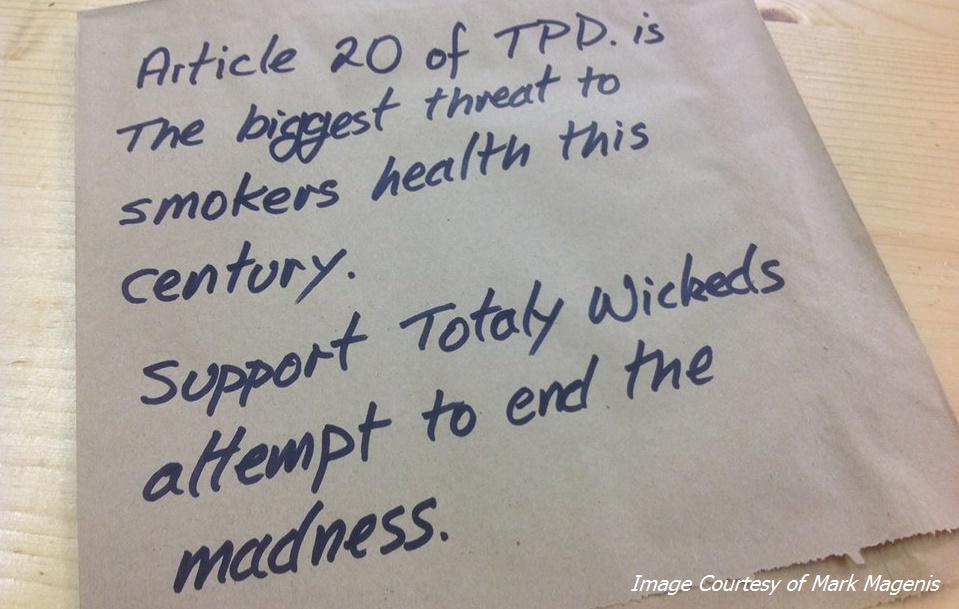 Tuesdays News at a glance:
I Hope I Shall Arrive Soon – When collusion is profitable for both parties – all six of them! – Heated Tobacco's war on vaping? – Lying BASTARDS – Human respiratory tissue test reveals e-cigarette vapour produces similar result as air – Health Scotland Bill – Greek financial crisis seen as likely to lead to e-cig tax – Nicotine Science and Policy – Daily Digest
The Exit Door Leads In – Lorien Jollye
So what could have driven me to get off my rear and put finger to key? Well, me. I thought it was time to say something about what it is like to be an advocate. An unpaid e-cig advocate. A volunteer that probably doesn't know when to stop and even if she did, wouldn't…..
For both parties – all six of them! – The BrainyFurball
Because regulations reduce profits to those possessing unfair advantage, corporations (whether individuals, companies, or other collective organizations) are motivated to influence regulators. Regulatory bodies created to protect the market are instead co-opted to advance the interests of the corporations they are charged to regulate…..
Heat and Burn
I've been tweeting and blogging about the #iQOS and the threat it poses to vaping for a few weeks now and some of the questions others are asking are:
– Surely iQOS is safer than cigarettes?
– What evidence is there that iQOS actually does combust tobacco?
– Can you smoke iQOS like a traditional cigarette?
– Why is iQOS a threat to the vaping market?

This post will answer these questions and explain my logic for posting about this issue….
Vaping Links:
I'd LOVE to gloat. I'd love to put this pie in Mr. Leno's face. I'd LOVE to take Mr. Leno & Professor GlANTZ to breakfast and explain to them that their efforts are implying to others that this is tobacco, only for their greed of contributions & funding as seen HERE.…
WHO FCTC
WHO shows it reasonings behind its demonisation of E-Cigs and why they believe it's in the best interest for many if we keep smoking!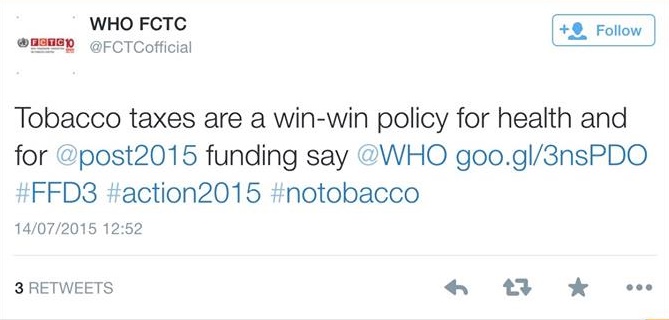 Reveals e-cigarette vapour produces similar result as air
Six hours of exposure to cigarette smoke resulted in near-complete cell death, but the same exposure to e-cigarette vapour did not affect the tissue viability. E-cigarette vapour from two different types of e-cigarette has no cytotoxic impact on human airway tissue, according to new research published….
Part 1 of the Health (Tobacco, Nicotine etc. and Care) (Scotland) Bill would restrict the sale of e-cigarettes, shisha and associated products (called Nicotine Vapour Products), to people aged 18 and over and establish a smoke free area around buildings in NHS hospital sites. The Health and Sport Committee at the Scottish Parliament would like to hear your views on these proposals so please could you complete this short survey….
Public Health (Wales) Bill
The Public Health (Wales) Bill sets out proposals for legislation that aim to have a positive impact on the health and wellbeing of people living in Wales. It covers a range of public health issues, including: action to reduce the harm to people' health caused by smoking; banning the use of e-cigarettes in enclosed places; and introducing an age restriction on intimate body piercings…
Freddie Dawson – ECig Intelligence
The Greek financial crisis is likely to lead to a new tax for the e-cigarette industry. The rapidly-growing sector will be targeted to provide desperately-needed revenue for the Greek government, according to a recent report from ECigIntelligence.