In the News 13th July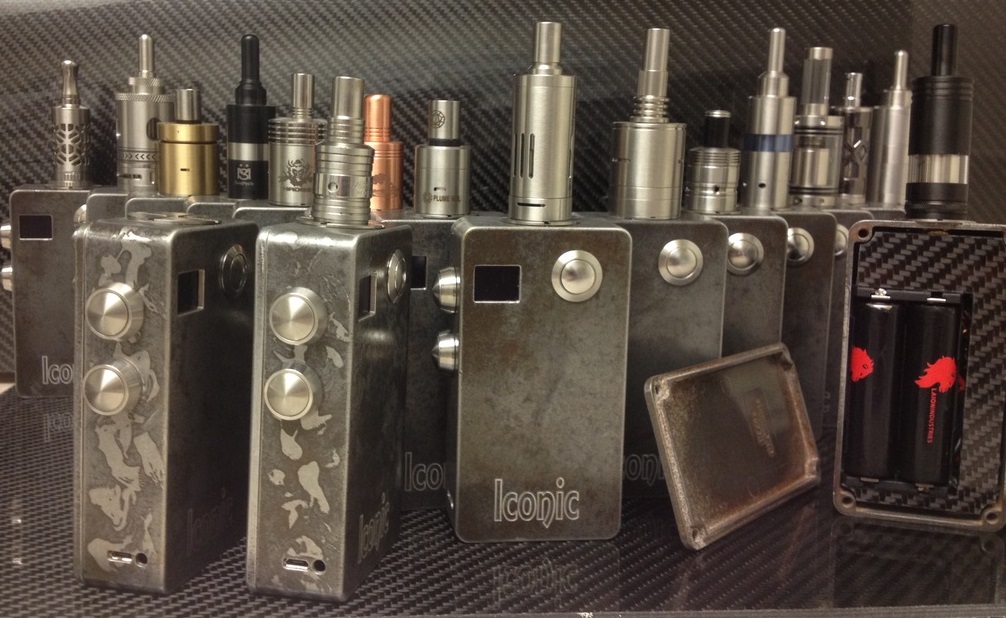 Mondays News at a glance:
A trip to the NEC – Simon Chapman: World Class Comedian – Louise Ross: what does 'ecig-friendly' really mean? – Has your Doctor noticed you're educating THEM? – Congressional Democrats Protect Cigarette Company Profits – For Smoking Cessation, Camel Snus = Nicotine Gum – Vape Politics Radio – Episode 6: United We Stand – Bill Godshall Update – E-cigarette & Vaping Petitions Worldwide – The toxic combination of medical ignorance, arrogance, and police powers – SB-140: What You Might Have Missed – Nicotine Science and Policy – Daily Digest 
Facts Do Matter:
To be honest I wasn't going to write about my trip to Birmingham and the Vaper Expo, but having now had a chance to reflect and sleep on the occasion I've changed my mind. There are few things I want to go over, most of it good and some of it not so good, all my opinion of course….
Dick Puddlecote:
I think we can all agree that Glantz is a fruitcake, but it's encouraging that Chappers has seen fit to lend his endorsement. If I'd hacked his account, I don't think I could have come up with anything as deliciously stupid as the tweet simple Simon published of his own accord….
The Counterfactual:
In this guest blog, Louise Ross – a pioneer of applied tobacco harm reduction – asks what it means to run e-cig friendly support services for smokers.

This month has seen more stop smoking services than ever declaring themselves 'ecig-friendly', including all of the services in the north-east of England – see Fresh North East: Stop smoking services go ecig friendly – quit and save.
Vaping Links:
You PROUDLY tell your Doctor, Medical – Health Professional: "I quit smoking" with e-cigs"!

The success in not smoking is profound in a smoker turned non-smoker's mind. It is a personal VICTORY….
then Attack Republicans for Aiding Tobacco Industry – The Rest of the Story:
In an ironic and hypocritical action, Congressional Democrats last week attempted to aid cigarette companies by protecting them from competition and then proceeded to attack Republicans for siding with the tobacco industry….
Brad Rodu – Tobacco Truth
Camel Snus is equally effective as nicotine gum in helping smokers quit, according to a study funded by the National Cancer Institute (article here).

Dr. Dorothy Hatsukami and colleagues at the University of Minnesota and the Oregon Research Institute recruited some 400 smokers who wanted to switch to snus or nicotine gum….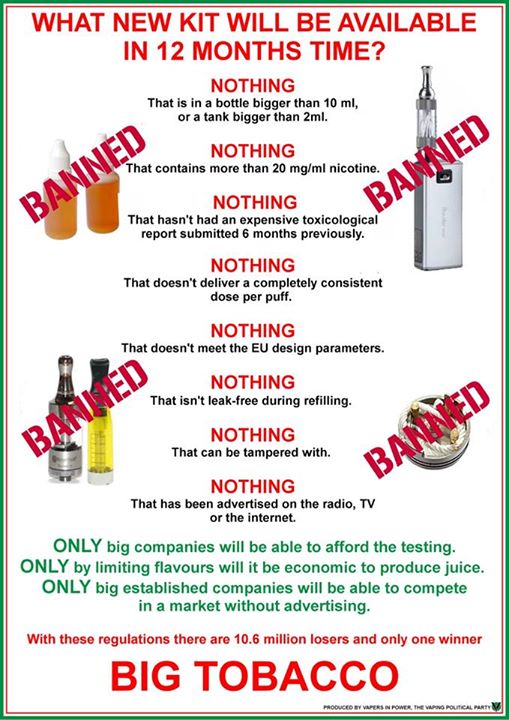 Greg Gutfeld from Fox News debates Dr. Radcliff.. Congress fights for the Electronic Cigarette Industry.. Californian Vapers derail Senate Bill 14o…..
FDA, Conflicted Interests, Pfizer's Chantix / Champix, Intellectual Property, TPP and International Trade Agreements, THR Research, THR Advocacy, THR Business, Taxation, Vaping Bans, Smoking Ban, Flavorings, Packaging Restrictions, Minimum Age, WHO, UK, Asia, Down Under, Junk Science, Propaganda and Lies….
A new page on Facebook keeping up with vaping petitions throughout the world
Carl Phillips – Anti-THR Lies:
After decades of working in this area, it takes a lot to cause me to say "they must be kidding." A post in the NYT yesterday did it. It was about parents who exercise some judgment about treatment of rare or elusive diseases in their kids, specifically when they refuse a non-diagnosis and advice to not pursue further tests and treatment.
Vaper Vision:
It's not uncommon for those in the vape industry to work late into the night and early morning. We find that these are the hours when interruptions are low and to-do lists tackled. For us, Wednesday, July 8 was one of those days that never started, it was just a continuation of the previous night. Instead of sleep, we, along with Juni Banico of E-Liq Cube, spent the night prior filled with last minute inquiries to join our trip and making preparations for the next twelve hours….