In the News 14th August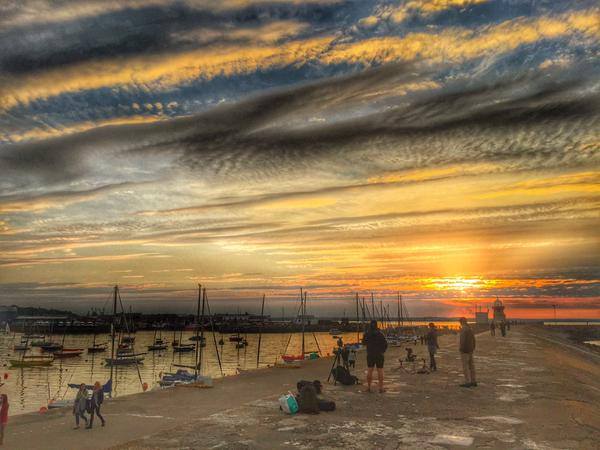 Fridays News at a glance:
Blu Britain – Dear Julie Lautsch – Government rules out smoking ban extension – Vapers in Power Call to Action – My goal is to never smoke lit tobacco again – THR Website Of The Year – Vaping: a better way to quit – Wales e-cig ban 'flies in face of evidence' – American Cancer Society Proves How Important E-Cigs Are
Mawsley – POTV
Fake Britain is a daytime BBC consumer rights programme, presented by Matt Allwright, with an edited version going out during evening prime time. It covers various aspects of counterfeiting and this week ran a story on ecigs. The show highlighted the misuse of the SGS safety certification logo within the starter kit/cigalike sector and pointed the finger at a tobacco company member of ECITA….
Vaping Links:
Like many – and I mean many others in your field, you are claiming you are an "expert". The controversies you so crave to unravel have been covered many times before. You've got a little drivel dripping off your chin in that photo. Lies. Innuendo. Imagine how you've created your very own version of the same exact things spouted over and again in the past few years. Imagine my surprise how well it's worded "differently" – almost believeable! Almost plagiarism! You MUST be proud…!
Morning Advertiser;
There there will not even be a consultation on the proposals set out in a report by the Royal Society of Public Health.The Society concluded smoking should be illegal in beer gardens, children's playgrounds, al-fresco dining areas, parks, squares and outside school gates. The aim is to denormalise and reduce the convenience of smoking, encouraging smokers to quit….
Three things You can do to promote Vaping this week
1. The New Nicotine Alliance is a UK charity that is increasingly effective in the fight against vaping bans. So successful in fact that they have been joined by a new organisation, NNA Australia. Sign up as a supporter of NNA AU and help get the Australian team off to a good start. http://www.nnalliance.org.au/supporters/sign-up

2. It is essential that we keep up to date with the science, the bans and the media coverage of vaping. We can't fight the battles unless we know they are happening. Subscribe to 'In the News' email updates from ocdz.co.uk – the vaping news outlet. Don't let them pull the wool over your eyes. https://vapers.org.uk/category/latest-news/ (The link is up at the top right hand side of this page! – Ed!)

3. Public Health is going too far, their role should be education yet increasingly they are looking to ban and restrict products to force people to live healthier lifestyles. Sign up to this site http://www.actiononchoice.org/signup/ to help fight for free choice. The food we eat, what we drink and whether we smoke or vape should be a personal choice, not a matter for the government or the police.
The latest demon-brainchild is a ban on smoking in pub gardens. http://www.bbc.co.uk/news/health-33883188 This needs to be STOPPED! Tell your landlord and every smoker you know what this band of prohibitionists have in store for them…
---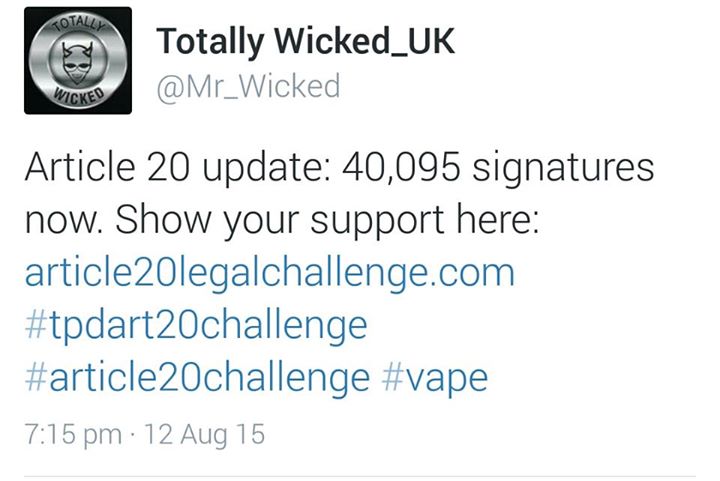 ---
BekiVapes:
I am so tired of reading comments like "the ultimate goal of individuals becoming free of nicotine dependence" [source]because it's not helpful to me. It negates my choice to use a relatively safe substance which has been demonised by the puritan "abstinence only" agenda so that my achievement in becoming smoke free is tarnished by their, "ah, but you're still addicted to nicotine."
An award from the Ecigarette Politics website to the online resource that has provided the most useful information or support to the THR community or one section of it.

Starting in 2015, it may or may not continue in subsequent years, but the 2015 winner needs the recognition it deserves, and is all the reason needed to initiate this event….
Action on Choice
The Smoking Matters service in Dumfries and Galloway, in the south-west corner of Scotland, is reporting a sharp decline in the number of people requesting its help. According to a report on BBC News, 'the service helped 102 people in deprived areas kick the habit in the past year – 251 below target'. Across Scotland, the number of attempts to stop smoking has fallen by 13 per cent compared with 2012.
South Wales Argus:
THE Welsh Liberal Democrats' leader has said the Welsh Government's ban for e-cigarettes in public places "flies in the face" of scientific evidence.

A Royal Society for Public Health report, published yesterday, said the devices have benefits and that they should be used as a step for people to quit smoking….
Jonathan Burger – Content Manager at blu eCigs
For the American Cancer Society and their social media team, it probably seemed like a great idea. Take a subject that you know people respond to and ask a very simple question. As anyone with social media experience knows, it's far from simple. The post that seemed so innocent? "How did you quit smoking? Share your story." With that the firestorm started…..

Todays Image Courtesy of #ABillionLives, currently filming in Ireland