In the News 12th Feb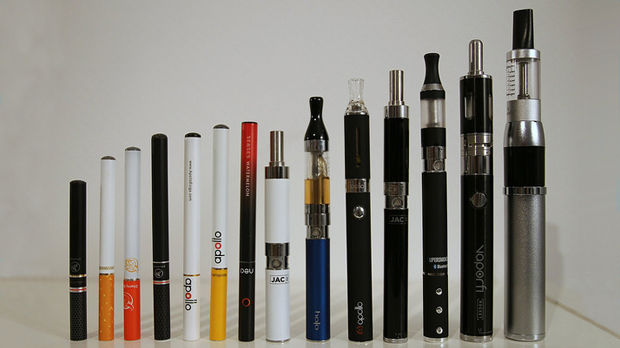 Thursdays News at a glance:
Ban-happy health authorities smoked by e-cigarettes … Oregon Physician Calls for Ban on Electronic Cigarettes, But Not On the Real Ones … Briefing on the science and policy of e-cigarettes and vaping … England bans smoking in cars with children … A marathon not swings and roundabouts: the evidence on e-cigarettes … Nicotine Science and Policy – Daily Digest – Thu, 12 February 2015
Like an overturned anthill, the discomfiture of health authorities over electronic cigarettes makes a compelling spectacle.

They don't know what to do with e-cigarettes. Their instinctive reaction is to ban the devices. Banning things is what authorities do. If they had a free hand, everything would be banned….
In one of the most irresponsible and ill-advised recommendations I have heard from a physician in a few days, an Oregon physician has called for a complete ban on the sale of electronic cigarettes in Multnomah County.

The County Board is currently considering an ordinance that would ban the sale of electronic cigarettes to minors, but to this physician, that is not enough. He would like to see a ban on the sale of electronic cigarettes to anyone….
Download as  PDF or editable Word Document
Welcome to this briefing on e-cigarettes, vaping and public health: a summary for policymakers. Here is the table of contents.

This briefing has been produced to assist consumers, businesses, public health advocates and open-minded researchers in understanding and communicating the science and policy issues arising from e-cigarettes and vaping. It takes a positive but evidence-based approach to vaping and 'tobacco harm reduction'…
At approx. 30secs into the video on this link Professor Dame Sally Davies states that:
Butterscotch (flavouring) had to be withdrawn because people got chronic lung disease
You can complain to the Dept. of Health here and the BBC here
Drivers in England will be banned from smoking in their cars if they are carrying children as passengers. The move, which will become law on 1 October, follows a similar ban in Wales and aims to protect young people under 18 from second-hand smoke. Scotland is also considering introducing a ban.

Anyone found flouting the law in England could be fined £50.
Although they were almost unheard of a few years ago, there are now an estimated 2.1 million e-cigarette users – or vapers – in the UK. But despite their widespread use, these devices have arrived so quickly that the evidence on how safe they are, and how effective they are at helping people quit smoking, is still in its relative infancy. And from a glance at the news, it would be easy to believe that this evidence is swinging from one side to the other every few weeks….
The cigarette pack that talks back

When "Sin" Pays: The Rise of E-Cigarettes