In the News 13th Feb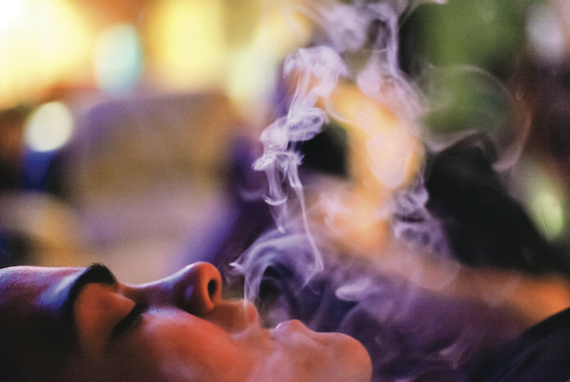 Fridays News at a glance:
Fergus Mason – It's Time For The Gloves To Come Off & Hoping For A Hung Parliament? … Totally Wicked Challenge – Dave Dorn Interviews Fraser Cropper … Plain packaging in Norway: Goverment party says NO! … Smoke and mirrors: what is happening to e-cigs? … Fears that e-cigarettes are gateway drug as vaping outstrips puffing … More teenagers trying e-cigarettes than tobacco, US study suggests … Nicotine Science and Policy – Daily Digest – Fri, 13 February 2015
A Double Bill from Fergus:
I doubt I'm the only vaper who's been a bit taken aback by the recent barrage of media attacks, most of it fuelled by a few highly dubious studies. From formaldehyde to free radicals, e-cigs have been accused of containing just about anything that might be a danger to health. Hysterical tabloids have made lurid claims about cancer risks that equal or exceed that of real cigarettes. The UK's Chief Medical Officer has told what looks very much like a deliberate lie on a national news broadcast….
Unfortunately it looks like this election will deliver another hung parliament, and another coalition government made up of the parties most willing to throw their pre-election promises under the bus in exchange for five years with their sticky fingers in the tax till. It's an appalling prospect – but, for vapers, it does present an opportunity we shouldn't let slip out of our hands….
---
Fraser Cropper of Totally Wicked is interviewed by David Dorn about the challenge to the tobacco products directive due before the European Court of Justice. Featured in the Haze Hour, 12th February 2015

---
Commonsense in Norway – Vaping Giraffe
We recognize that excessive use of tobacco and alcohol can lead to serious health problems and are in favor of public information about adverse effects. We will still oppose bureaucratic measures that aim to prevent adults from enjoying legal products. Progress Party believes it should be allowed to promote any products that can be legally sold in Norway….
Good article from an unlikely source – Off Licence News:
Leading public health academic Professor Peter Hayek told the News Medical website last week that e-cig sales have "stalled or even declined". Part of the reason, he said, could be a limited market for a slower and lower nicotine delivery, but a "much more likely explanation" is the campaign that's being waged against the devices….
Independent: The comments from Prof Peter Hajek and Deborah Arnott are the highlight of this unsurprising (but probably inaccurate study result)
The data show no uptake, just experimentation. Smoking prevalence in youth is showing an unprecedented decline and it is now lower than ever before. The fact that young people are trying e-cigs instead of cigarettes is a cause for relief rather than alarm…
In the same vein as the Independent but with more soundbites!
There are likely public health benefits from e-cigarettes if they provide a pathway for smokers to give up tobacco use. There is evidence that this can happen, and little doubt that e-cigarettes are much less harmful to the smoker than tobacco. However, if adolescents who have never used tobacco take up e-cigarette use, this is a matter of profound concern as they are deliberately exposing themselves to a highly addictive substance…
Popularity of e-cigarettes is lighting up Korea

BART board votes to ban e-cigarettes