Vapers Digest November 7th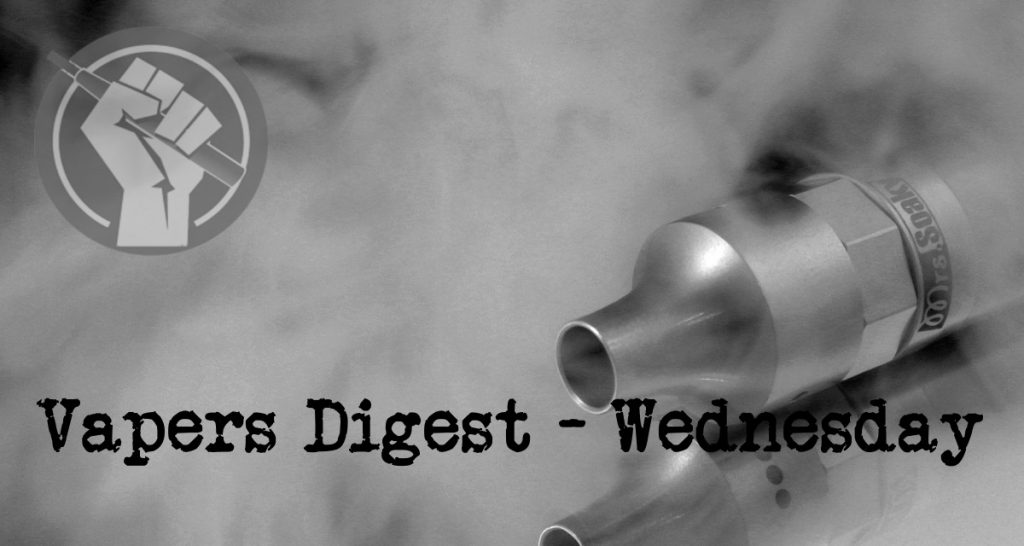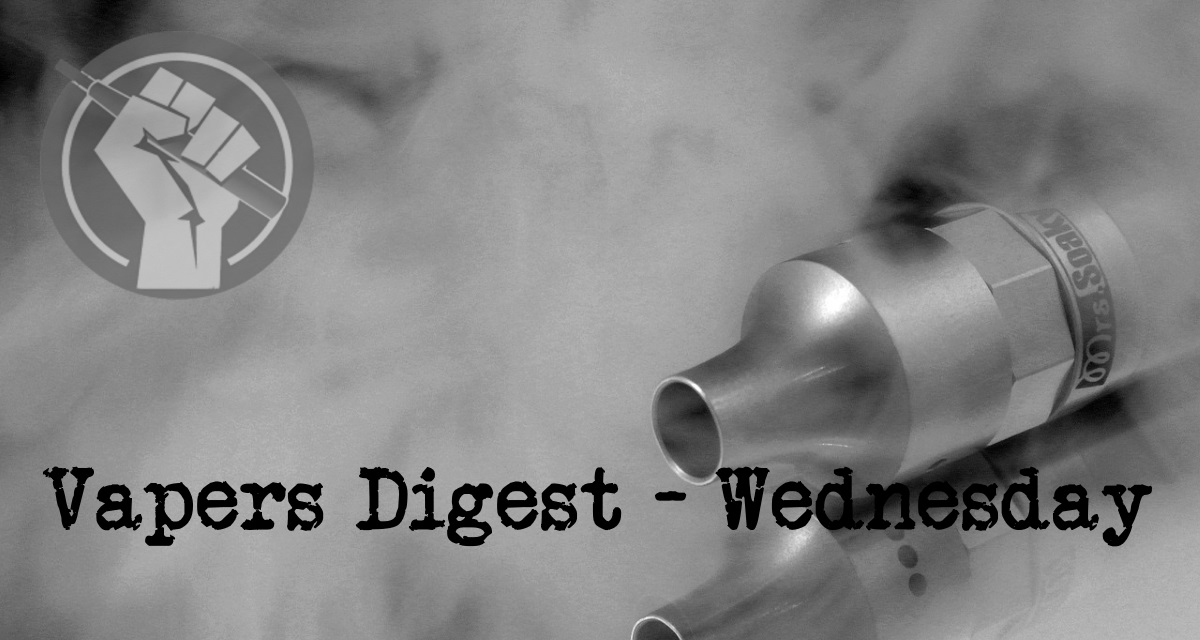 Wednesday's News at a glance:
To vape or not to vape? What does the evidence say? ~ Nicotine absorption from e-cigarettes over 12 months. ~ Truth Initiative Stumbles in JUUL Study ~ Doctors and nurses reluctant to recommend e-cigarettes to cancer patients ~ Council Ban Vaping ~ Freedom Isn't Free ~ As FDA Contemplates Strict Vaping Regulations, Lives Hang In the Balance ~ Imperial Brands: Can next-generation products breathe life back into firm's share price? ~ Colorado Governor Wants Flavor Ban and Taxes ~ Governor proclaims vape-free month
Colin Mendelsohn, Australian Tobacco Harm Reduction Association
Vaping is an effective quitting aid, is safer than smoking and is unlikely to be a significant 'gateway' into smoking for young people, according to leading researcher Professor Chris Bullen. See the full presentation here.

Professor Bullen gave a keynote address on vaping at the Australasian Professional Society for Alcohol and Other Drugs Conference this week in Auckland. He is from the National Institute for Health Innovation at the University of Auckland.
PubMed
Research indicates that, over time, exclusive e-cigarette users (vapers) gradually reduce the nicotine concentration in their e-liquid and transition to more sophisticated devices. Alongside this, consumption of e-liquid increases and constant cotinine levels are maintained.
Brad Rodu, Tobacco Truth
It's surprising how many fundamentally flawed e-cigarette studies are aggressively promoted by their authors and allied organizations as grounds for FDA regulatory action.  It is also concerning when authors refuse to acknowledge or respond to honest scientific inquiries about their research.  Here is a representative case involving researchers associated with Truth Initiative, a non-profit anti-tobacco organization.
---

---
National Cancer Research Institute, Medical Express
Twenty-nine per cent of health professionals would not recommend e-cigarettes to cancer patients who already smoke, according to research presented at the 2018 NCRI Cancer Conference.

While e-cigarettes may pose some health risks, evidence suggests they are much less harmful than smoking. Health bodies, including Public Health England and the Royal College of Physicians, have given support for the use of e-cigarettes as a less harmful alternative.
Mawsley, Planet Of The Vapes
Nottingham Council blazed a trail when it banned its employees from vaping in 2016. Barnsley ignored the benefits of normalising vaping earlier this year, then Sheffield banned all employees, customers, visitors, contractors, volunteers and members of the public from vaping. Now Dundee has followed suit because it wants to reduce the number of adult 'role models'.
---
Thought
I left tobacco control ages ago but the things you keep saying about me are so hurtful I might start exposing you. I was not compromised financially, I work for no one..but you people are pushing it

— Joseph Magero (@Josephmagero) November 6, 2018
---
Mawsley, Planet Of The Vapes
Freedom Vapes is run by Deanna and Ron Marshall, two hard working entrepreneurs, who have been striving to provide reduced harm vaping products to the smokers of Montana. Through a freedom of information (FOI) request, the pair has uncovered a number of dirty secrets and plan to use it in a fight for justice, taking on politicians bent on banning vaping.
---

---
Jason Pye, Real Clear Markets
Amazing Vapes is a small e-cigarette shop nestled between Conyers and Covington, Georgia. Opened in 2014 by Elizabeth Langbecker, the retailer is one of many that serve Metro Atlanta. Sadly the livelihoods of Mrs. Langbecker and her staff (including store manager Magen Moore) are threatened, along with the health of Amazing Vape customers, by overreaching bureaucrats at the Food and Drug Administration (FDA).

In a relatively short time, the e-cigarette and vaping industry has rapidly changed. "The products are better and we're expanding on flavors all the time," Ms. Moore said on a rainy day last month.

Ian King, Sky News
For most of its life as a quoted company, since it demerged from the old Hanson Group in 1996, Imperial Brands – formerly Imperial Tobacco – has had a fairly straightforward appeal to investors.

The number one player in the UK tobacco market, with brands including Lambert & Butler, Regal, Superkings, Embassy, Golden Virginia and John Player Special, used its prodigious cash flow not only to pay a handsome dividend to shareholders.
---

---
Jim McDonald, Vaping 360
Colorado Gov. John Hickenlooper wants the state government to crack down on teen vaping. The governor signed an executive order directing the legislature and state regulators to address the issue next term, including banning flavored e-liquid.

"With teenagers, this is a seed that is getting planted and has the potential to lead to lifelong addictions to not just vaping, but to cigarettes," Hickenlooper said at a press conference last Friday.
Valley Courier
Gov. John Hickenlooper joined some of Colorado's leading health organizations to raise their voices in concern over Colorado's youth vaping rate. The Colorado Department of Public Health and Environment (CDPHE) recently announced that Colorado teens have the highest incidence of vaping in the country. With leaders from the CDPHE, Children's Hospital Colorado, the University of Colorado Cancer Center and several other health groups, Gov. Hickenlooper signed an executive order aimed at reducing tobacco use and vaping among youth.
---
Visit Nicotine Science & Policy for more News from around the World

---